Chicco Primo Trio Travel System | 1.8kg – 22.7kg | 1-Year Warranty
Bravo Primo stroller is suitable from 6 months till 22.7kg. KeyFit 35 Zip car seat is suitable from 1.8 till 15.9kg. It is homologated according to American Standard.
Introducing the Ultimate Duo: The Perfect Combo for Traveling with Your Baby
Experience seamless and stylish travel with the exceptional Bravo® Primo Quick-Fold Stroller and the incredibly easy-to-install KeyFit® 35 Zip Extended-Use Infant Car Seat. This Chicco Primo Trio Travel System offers unparalleled convenience, allowing you to effortlessly transition your little one from car to stroller without the need for adapters.
Adapting to your growing child, these two exceptional products offer three versatile modes: a lightweight frame carrier, a flexible travel system, and a spacious toddler stroller. Whether you prefer simplicity or a fully-loaded experience, seamlessly transition between modes to meet your travel needs at every stage.
Prioritizing your child's comfort, the Bravo® Primo Stroller boasts a one-hand, multi-position reclining seat enveloped by zip-open mesh for optimal ventilation. The expansive UPF-rated canopy features a convenient pull-out visor and a flip-open mesh panel, providing superior protection and comfort in all three modes.
Designed to conquer any terrain, the Bravo® Primo Stroller features large wheels with foam-filled, treaded rubber tires and all-wheel suspension. Navigating uneven surfaces becomes a breeze, while the rear-linked foot brake ensures a secure stop. Additionally, the adjustable premium leatherette push handle offers multiple positions for enhanced parent comfort.
For added convenience, the Bravo® Primo folds compactly with the child tray and stands independently, keeping the push handle off the ground. The spacious storage basket includes two organizer pockets, mesh sides for visibility, and easy access from the front and rear, catering to all your storage needs.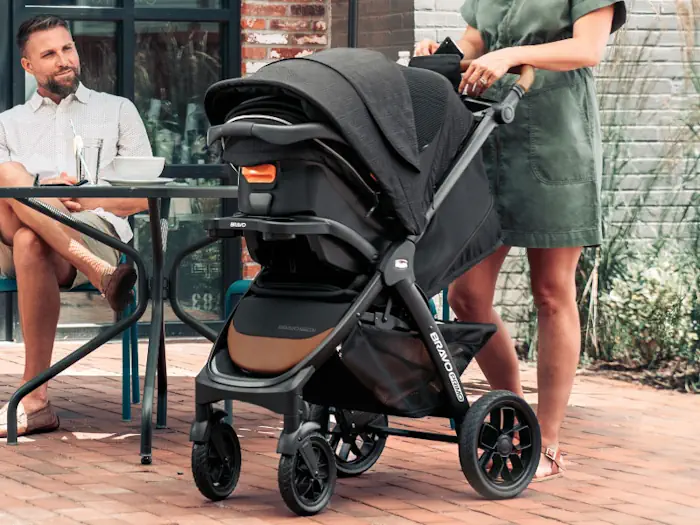 CLICK-IN COMPATIBILITY
KeyFit 35 Zip Extended-Use Infant Car Seat clicks securely into the stroller via the child tray.
CAR SEAT CARRIER
A removable toddler seat and canopy convert Bravo to a lightweight frame stroller.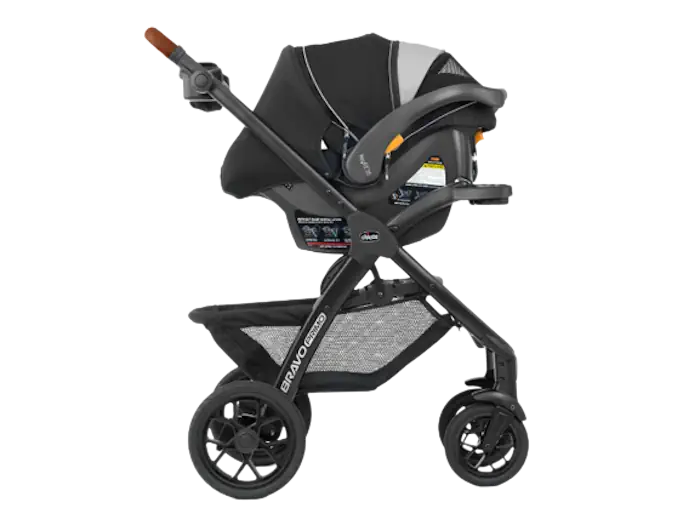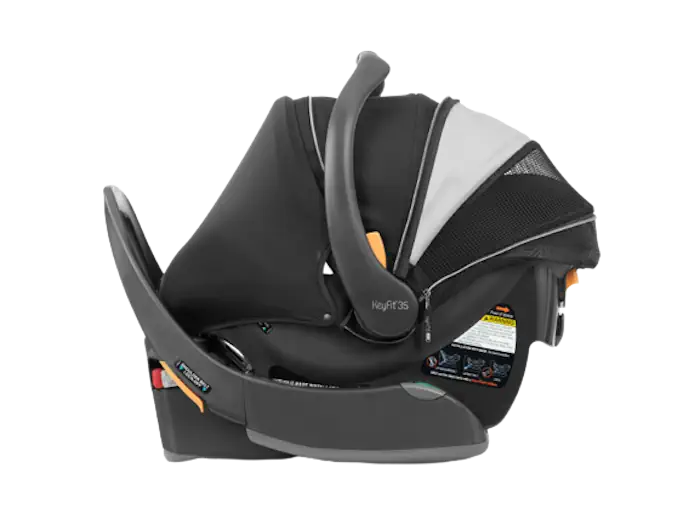 INCLUDES CAR SEAT AND BASE
Easy attachment of the car seat to the frame with zip-open mesh canopy panel and privacy shield.
ONE-HAND SMART FOLD
Stands independently on the wheels, keeping the leatherette push handle from touching the ground.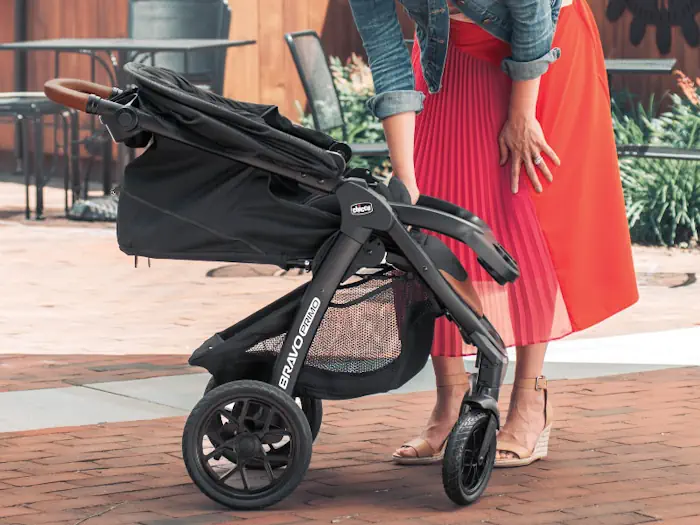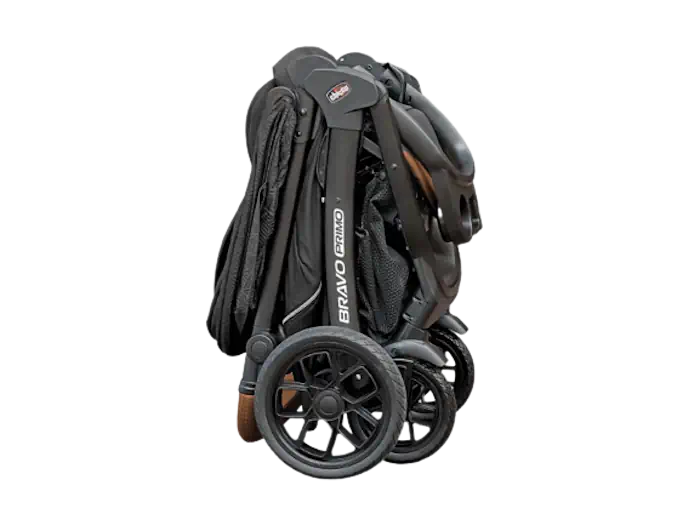 EXTRA-COMPACT FOLD
Child tray folds tightly to the stroller frame for a compact fold that's easy to carry and store.
VENTILATED COMFORT
Large, UPF-rated canopy with mesh panel and reclining toddler seat surrounded by zip-open mesh.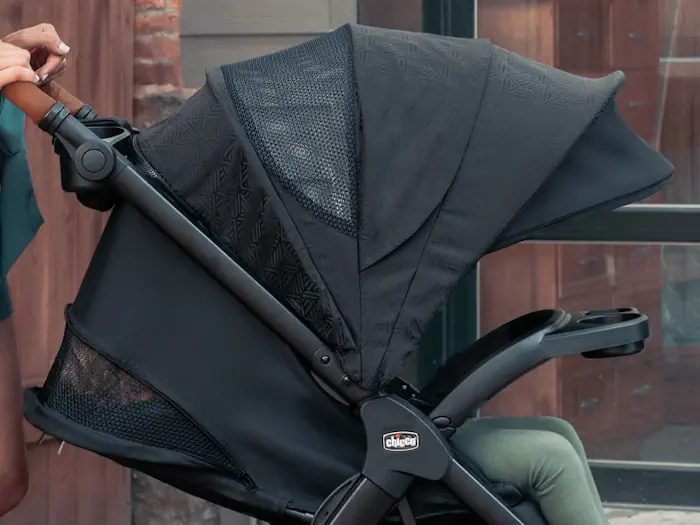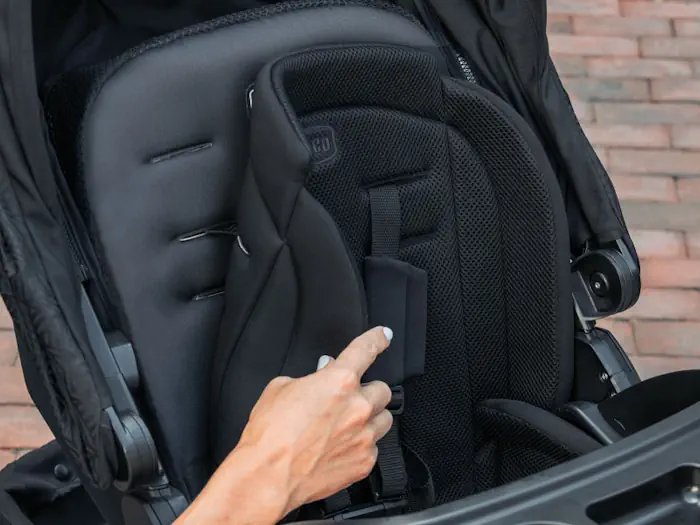 CONTOURED SEAT CUSHION
Removable and reversible seat cushion provides added comfort for smaller children.
SMOOTH STROLLING
Large wheels with foam-filled, treaded rubber tires and rear wheel suspension.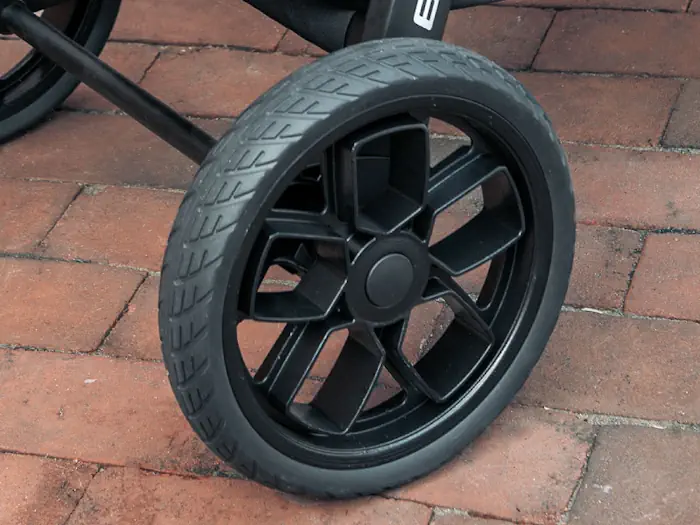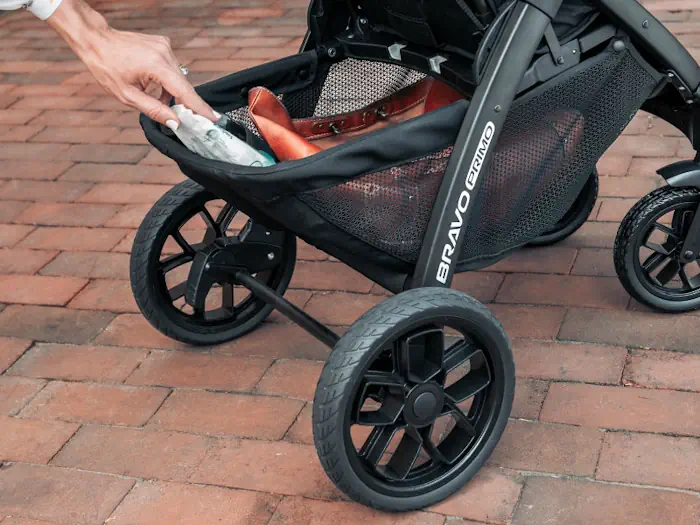 LARGE STORAGE BASKET
Offers front and rear access, 2 organizer pockets and mesh side panels for visibility.
PARENT AMENITIES
Height-adjustable, premium leatherette push handle and convenient parent tray.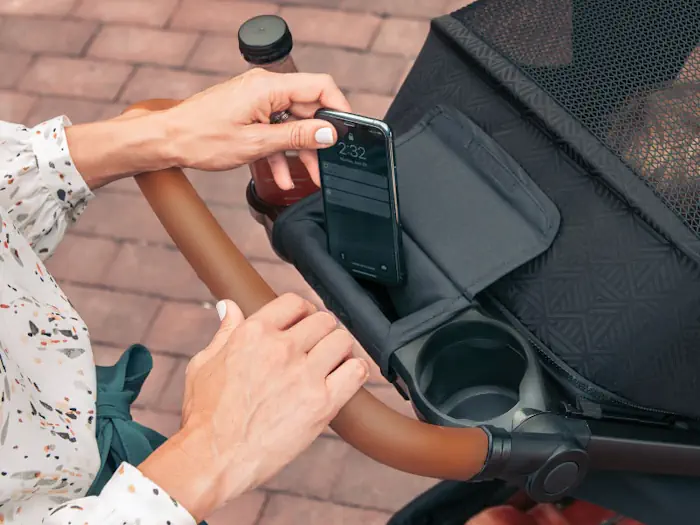 Growing Together with the KeyFit® 35 Zip
The KeyFit® 35 Zip Infant Car Seat presents enhanced features that deliver increased headrest height, legroom, and stability for extended rear-facing use. The innovative Easy-Extend Headrest System adjusts with the harness, accommodating children up to 32″ tall. This allows you to keep your little one in the same rear-facing car seat for a longer duration.
With the integrated anti-rebound bar, your child enjoys heightened stability during every ride, along with ample legroom for their growth. Featuring top-rated attributes such as premium LATCH connectors and a SuperCinch® force-multiplying tightener, this infant car seat stands out as the easiest to install correctly.
Equipped with a generous UPF-rated canopy, the KeyFit® 35 Zip includes a zip-extend mesh panel for optimal ventilation and a zip-open full-coverage privacy shield. The quick-remove seat pad is conveniently machine washable, ensuring effortless cleanup.
Exciting Upgrades to the Bravo® Primo Stroller:
1. Folding child tray for a more compact stroller fold
2. Contoured, reversible seat cushion for added comfort and support
3. Large, UPF-rated canopy with pull-out visor and flip-open mesh panel
4. Height-adjustable, premium leatherette push handle
5. Multi-position reclining seat surrounded by a zip-open mesh panel
6. Large wheels with foam-filled, treaded rubber tires
All Bravo® Strollers Offer:
1. Secure, click-in attachment for all Chicco infant car seats through the child tray, eliminating the need for adapters
2. Removable stroller seat and canopy, transforming the stroller into a lightweight car seat carrier
3. One-hand smart fold that stands independently on stroller wheels
4. Multi-position reclining toddler seat
5. Large wheels with treaded tires and all-wheel suspension
6. Child tray with two cup holders and storage space
7. Parent tray with two cup holders and additional storage
8. Large, easily accessible storage basket with organizer pockets
9. One-touch, linked rear brakes for parking
Key Features of the KeyFit® 35 Zip:
1. Easiest-to-install infant car seat, providing increased headrest height and legroom for extended rear-facing use
2. Lightweight carrier, weighing only 4.53kg, securely clicks into compatible Chicco strollers
3. Removable ergonomic newborn positioner for added support and comfort
4. Easy-Extend Headrest System with no-rethread harness
5. UPF 50+ canopy with zip-open mesh panel and zip-open, full-coverage privacy shield
6. Anti-rebound bar for enhanced stability and more legroom
7. SuperCinch® force-multiplying LATCH tightener
8. ReclineSure™ leveling foot and RideRight™ bubble levels
9. LockSure® steel-reinforced seatbelt locking system
10. Integrated on-the-go European belt routing for carrier-only installation
Usage Guidelines:
The Bravo® Primo Stroller is suitable for children weighing up to 22.7kg.
The KeyFit® 35 Zip Infant Car Seat is designed for infants weighing between 1.8kg and 15.9kg, and measuring up to 81cm in height.
Care and Maintenance:
Hand wash fabrics in cold water, no bleach, drip dry. Periodically wipe plastic or metal parts clean with a soft damp cloth; towel dry.