Chicco Hoopla Baby Bouncer | 0-18kg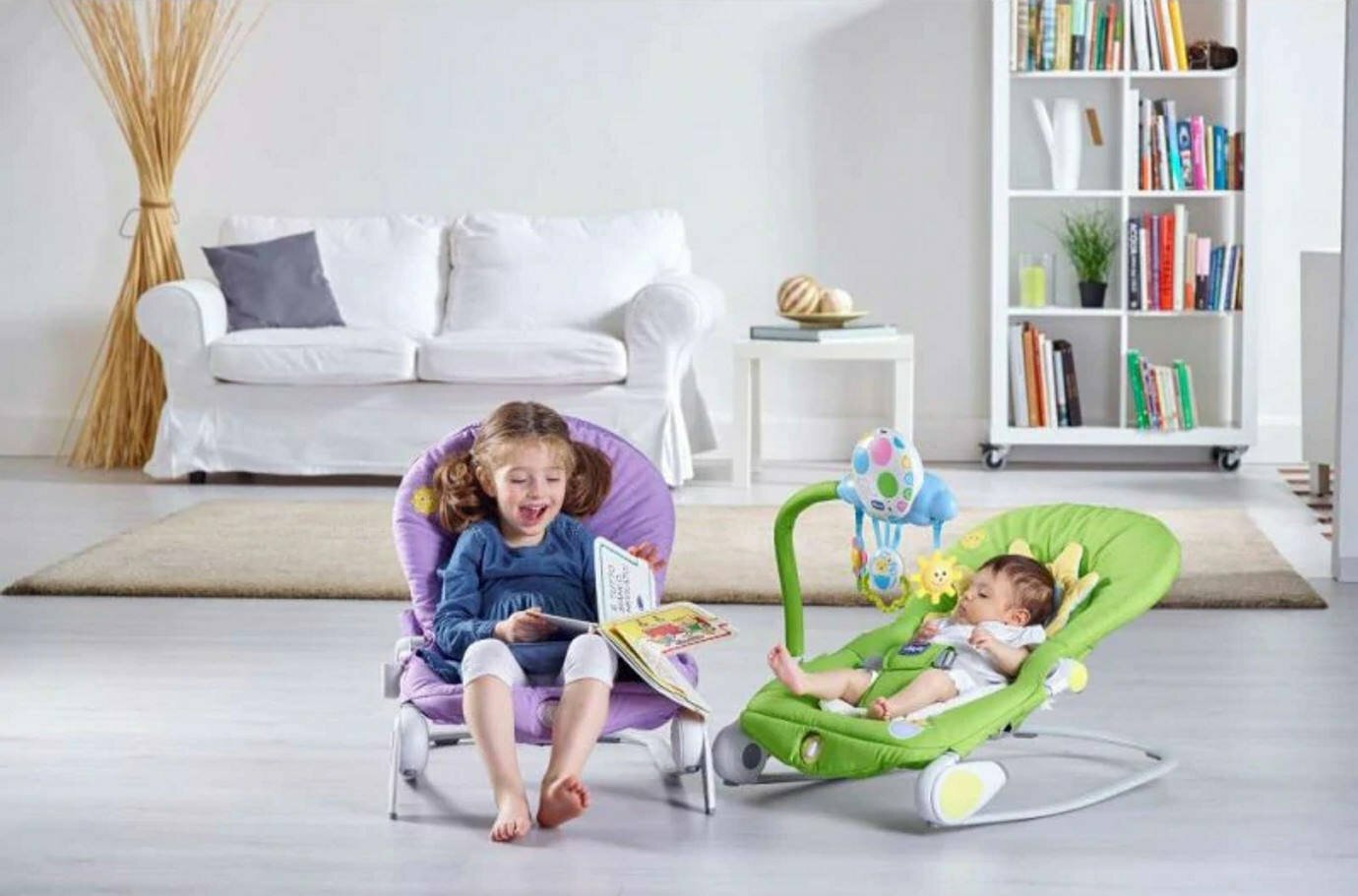 The Chicco Hoopla Baby Bouncer is not only a snug recliner for your child but also a small promoting learning aid. The large padded recline surface features the innovative SlideLine-system which enables your child to slide the hanging figures along the play bar. That way, new playing scenarios which foster your little one's eyesight are provided.
The figurines on Chicco Hoopla Baby Bouncer can be detached from the play bar so that your child can take them in his hands and play with them. That way, his memory, sense of touch, and coordination are fostered. The crackling features of the playing figures also stimulate your little one's sense of hearing.
The backrest can be adjusted in four different levels so that your little darling is always provided with a comfortable lying position. The two-part seat insert supports the neck, back, and spine of your baby and ensures a correct position for his head. The belt buckle is padded, fits perfectly, and prevents your little one from falling out of the Hoopla.
If required, you can also adapt the headrest to your child, since it can be adjusted in three different levels. In order to create a larger lying surface for taller children, you can easily detach the seat insert.
In order to transport or store the Chicco Hoopla Baby Bouncer, you can easily fold it by pushing two buttons. A convenient carrying strap makes carrying the baby bouncer super simple. Depending on your wishes and needs, you can set the Chicco Hoopla Baby Bouncer either in a fixed position or in rocking mode.
It has been developed to promote your little one's development in a playful way. Its versatile designs and aesthetic appeal will delight both you and your child immediately.
STIMULATING & COMFORTABLE
Exclusive slide-line system to promote visual development, designed by a child psychologist. It can be reclined in 4 positions.
FIRST CHAIR
It is a first-chair when the baby can sit unaided till 18kg.
Recommended Age 0 – 4 years old
Weight Recommendation 0 – 18kg
Product Dimensions 60 x 42 x 46 cm
Available Color:-
a. Blossom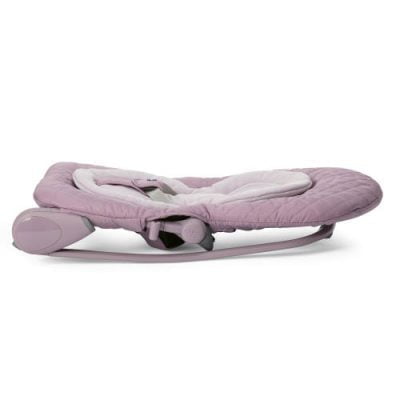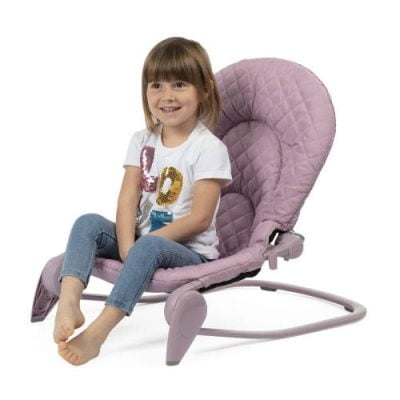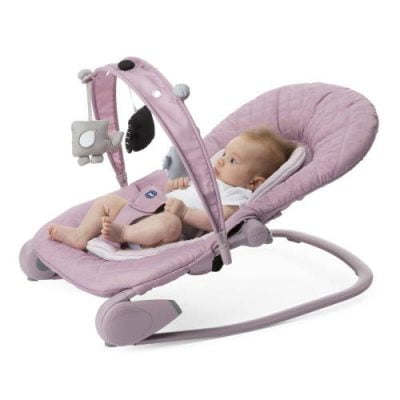 b. Moon Grey