Babyhood Kaylula Mila 4-in-1 Baby Cot | 1-Year Warranty
Create a dreamy designer nursery that grows with your child with the Kaylula Mila Collection.
This contemporary Australian-designed Babyhood Kaylula Mila 4-in-1 Baby Cot is not just good looking, but has all the extraordinary features like babyhood's famous smooth single-hand drop side – so no heavy bending for you.
Babyhood Kaylula Mila 4-in-1 Baby Cot cubby house-designed cot grows with your baby from birth to toddler, so it will last for years to come, with all the conversion accessories included – so it is great value for you and your family with a toddler bed that actually looks like a bed.
With the fantastic features of Babyhood Kaylula Mila 4-in-1 Baby Cot, you need to help look after your growing child, simply and easily – including an adjustable base level, smooth single-hand drop side, a two-tone colour combination that will bring out the designer flair in every parent, and best of all Kaylula's famous clear panel to improve visibility for your precious baby.
Features:-
Sustainable with solid European beechwood struts and grade A New Zealand timber panels that will endure the most robust toddlers
Designer style with a beautiful modern scandi-inspired cubby house design
Ergonomically designed to be better for your back, shoulders and hips with babyhood's famous smooth single-hand internal drop side – so no more heavy bending
Clear panels of Babyhood Kaylula Mila 4-in-1 Baby Cot provides greater visibility for your precious bub
Grows with your child as the base levels adjust from bassinet, cot and toddler bed (with a bonus toddler rail to save you even more money) and a day bed and finishes as a sofa bed
Two-level base adjustment for your growing baby
Two-toned colour option of white and beech in one
Great value for money
**Mattress not included
Mattress
You'll need to purchase the mattress separately .
Recommended Mattress Size – 129.5cm x 69cm (52″x28″)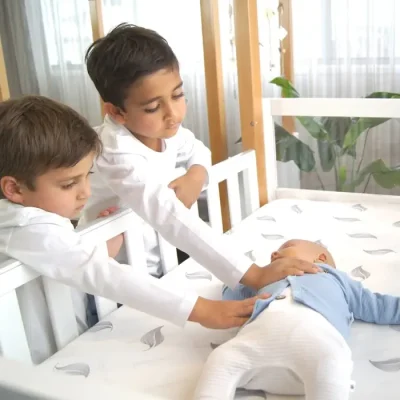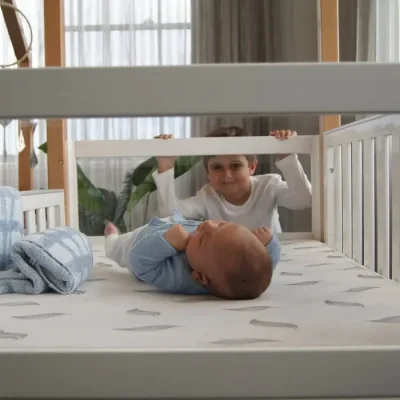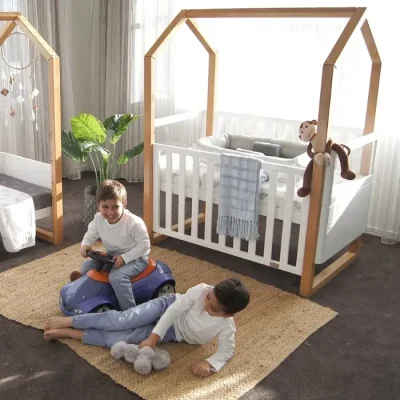 Technical Specification
Recommended mattress size in mm: 1295 x 690 x 100
Babyhood Kaylula Mila 4-in-1 Baby Cot complies with AS/NZS 2172:2003 and complies with AS/NZS 2172:2010 – Australian Standard for Domestic use Cots
Assembled dimensions in cm: 150 x 80 x 165

Carton 1 dimensions in cm – 142 x 80 x 12cm
Carton 1 weight in kg: 16
Carton 2 dimensions in cm: 123 x 80 x 17
Carton 2 weight in kg: 18
User Guides
All products are covered by a specific warranty. Please refer to your product instruction manual for details of the warranty relating to the product.
Timber is a natural product; that is part of its beauty, so color variation, knots in the timber, and grain pattern are both natural and to be expected. We do not color-match timber during fabrication as the waste from such practices would be environmentally irresponsible, so you will see some variations in your products.
We believe this is what makes our timber products naturally beautiful. These variations are unavoidable as timber is seasonal and will vary between seasons, including the way in which the paint appears on different surfaces. These variations will not be considered manufacturing faults or defects under our warranty.