Nuna Diaper Bag
The Essential Diaper Bag: A Fusion of Functionality and Fashion
The Need: Every parent knows the importance of a reliable diaper bag. It's an essential tool in the arsenal of parenthood, ensuring you have everything you need for your little one, no matter where you are.
The Desire: But why should functionality come at the expense of style? You and your partner have a unique sense of fashion, and you shouldn't have to compromise that just because you're carrying baby essentials. You desire a bag that's versatile, one that can adapt to any situation and any style at a moment's notice.
Our Solution: We understand the challenges and desires of modern parents because we've been in your shoes. That's why we crafted Nuna Diaper Bag with a dual focus: style and utility. From the outside, Nuna Diaper Bag exudes elegance and discretion, ensuring it complements your style rather than clashing with it. But open it up, and you'll find a world of organizations tailored for parenting. Every pocket, every compartment has been thoughtfully designed to cater to both your personal needs and those of your baby.
Luxury in Every Detail: We believe that parents shouldn't have to choose between luxury and practicality. Nuna Diaper Bag seamlessly blends the two, ensuring you have everything you need at your fingertips, presented in a package that's as stylish as it is functional. From the high-quality materials to the intricate detailing, every aspect of the Nuna Diaper Bag is a testament to our commitment to excellence. So, whether you're packing for a day out or an overnight trip, our bag ensures you can carry everything you need, and do it in style.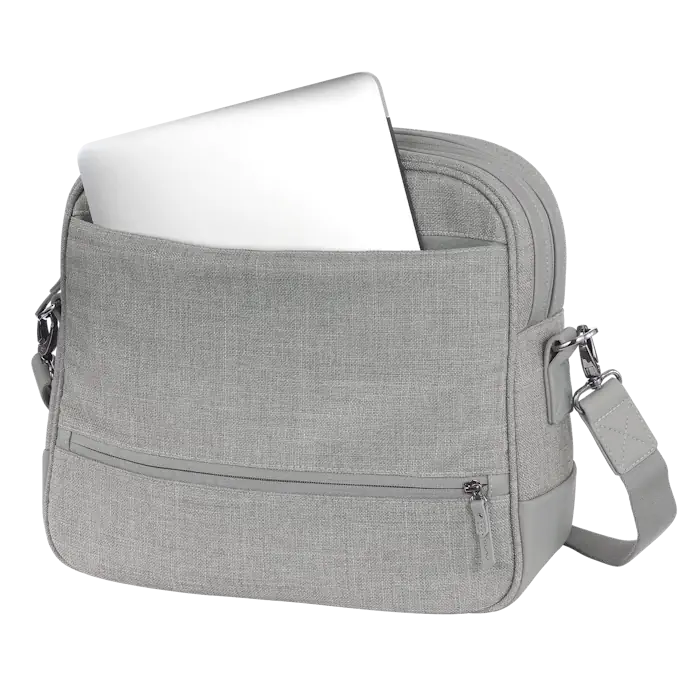 Fits laptop and tablets
up to 13 inches.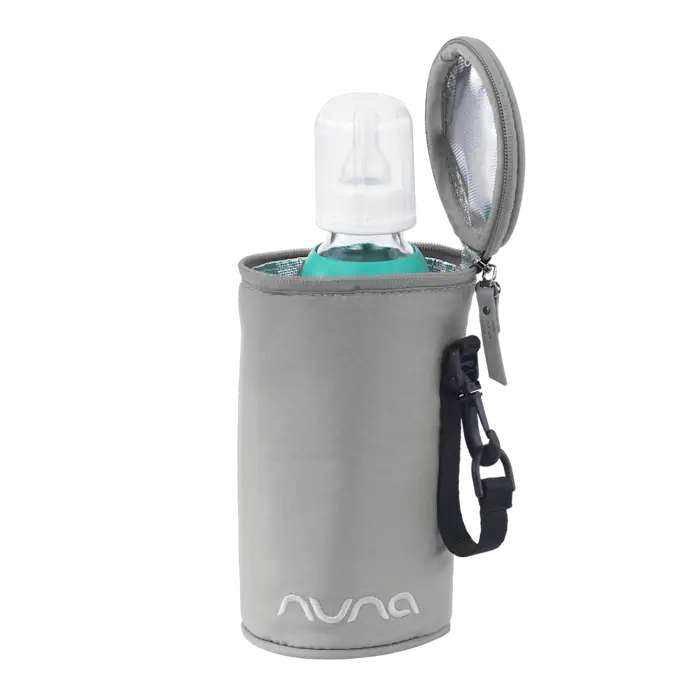 Insulated bottle bag
maintains bottle's temperature.
Features:-
Sophisticated Elegance:
Dive into a world of luxury with our sleek and majestic design that promises to turn heads.
Effortless Access:
A magnetic front flap and a secure zipper top ensure your essentials are always within reach yet safely tucked away.
Premium Touches:
Indulge in the rich allure of leatherette combined with striking gunmetal accents.
Carry with Panache:
A luxe leatherette tote handle that feels as good as it looks.
Comfort Meets Class:
A quilted mesh back ensures breathability, keeping you cool and comfortable.
Versatile Wear:
Adapt to any situation – sling it over your shoulder, wear it cross-bodied, or transform it into a chic backpack.
Travel Ready:
An integrated luggage sleeve makes it your perfect travel companion.
Organize with Ease:
With 7 stretchy mesh pockets, everything has its place.
Clean in a Snap:
A special zippered pocket that's easy to wipe ensures messes are never a problem.
All-in-One Package:
Everything you need, is right at your fingertips. From an insulated bottle bag that keeps drinks at the perfect temperature to a stylish changing pad clutch.
Stay Prepared:
Our changing pad clutch unfolds to reveal a spacious, easy-to-clean area for your baby.
Tech-Friendly:
Safely stores tablets and laptops up to 13 inches, making it perfect for the modern parent on the go.