K-Mom Baby Fabric Softener | Natural Pureness | 1300ml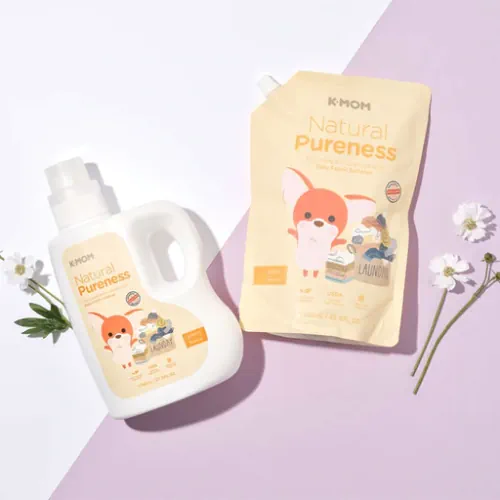 K-Mom Baby fabric softener is certified by German-Dermatest with the highest grade of 'EXCELLENT' meaning no skin irritation was observed.
USDA Organic certified ingredients.
Naturally derived plant-based extracts.
Protects Baby's delicate skin.
Anti-bacterial properties from natural ingredients.
Biodegradable.
Free of 10 harmful chemicals.
Superior softening effect for a brand new feel.
No irritability to skin.
No static on clothes.
Made with ultrapure Refined Perfect Pure (RPP) water where bacteria and impurities that reduce cleaning power is removed through the use of a quintuple filter, hence generating the greatest cleaning power.
Uses plant surfactants that are less stimulating to the baby's skin.
Contains 5 types of USDA certified organic extracts from Aloe Vera Leaves, Lavender Leaves,
Chamomile Flowers, Centella Asiatica, and Green Tea.
A mild scent that lasts for a long time after drying and yet not stimulating to babies.