Offspring Laundry Wash | 1L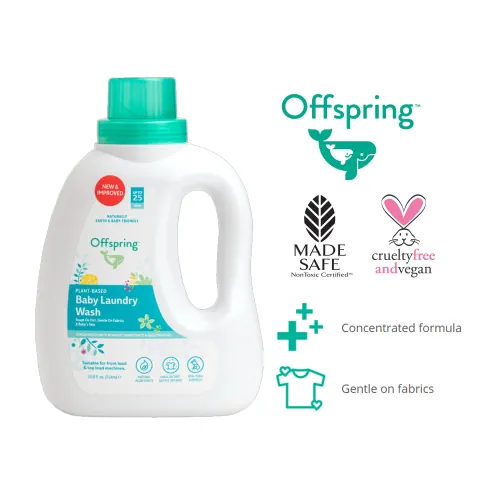 Freshen up with eucalyptus oil
Biobased formula with pure eucalyptus oil refreshes laundry with an all-natural, calming scent.
100% biodegradable and renewable raw ingredients
Natural coconut-derived surfactants and biobased non-sulfate anionic surfactants foam up for effective cleaning while being gentle on your skin.
Goodbye bacteria & fungi
Eucalyptus globulus essential oil not only purifies and refreshes dirty laundry but also prevents the growth of bacteria and fungi.
Tough on Dirt, Gentle on Fabrics
An effective stain-cleansing formula that removes dirt and stains from baby's clothes, while being gentle on all fabrics.
Biobased & Biodegradable Non-Ionic Surfactants
Formulated with skin-safe, non-ionic biobased surfactants that biodegrade naturally into the soil.
Purifying & Refreshing
Eucalyptus glolubus essential oil purifies dirty laundry with natural antibacterial and antifungal properties.
Mindfully Made
Offspring Laundry Wash is made with an effective green formula that is safe for you, your baby, and Mother Earth.
Non-Toxic & Organic Certified
Made without sulfates, parabens, synthetic fragrance, formaldehyde, phthalates, phenoxyethanol, quarternium-15,
or other harmful ingredients.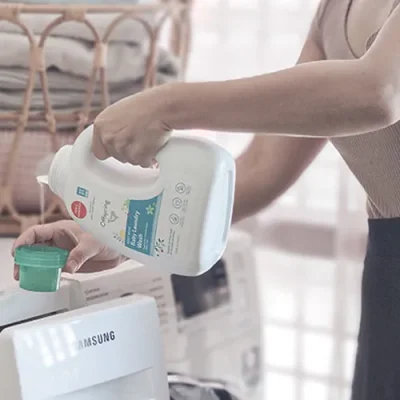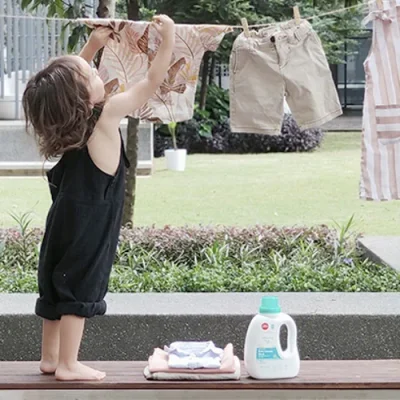 Ingredients
Sodium C14-C16 Alpha Olefin Sulfonate, Decyl D-glucoside, Alkyl Polyglycoside, Alkyl Polyglucoside, Sodium Citrate, Polyaminopropyl Biguanide, Citric Acid, Calcium Chloride, Eucalyptus Globulus Leaf Oil, and Purified Water (Aqua).
How to use
For the front and top load machines, use between 40 – 80ml* of Offspring Laundry Wash
*up to 25 loads