Cybex Orfeo Compact Stroller | 0-22kg | 2-Years Warranty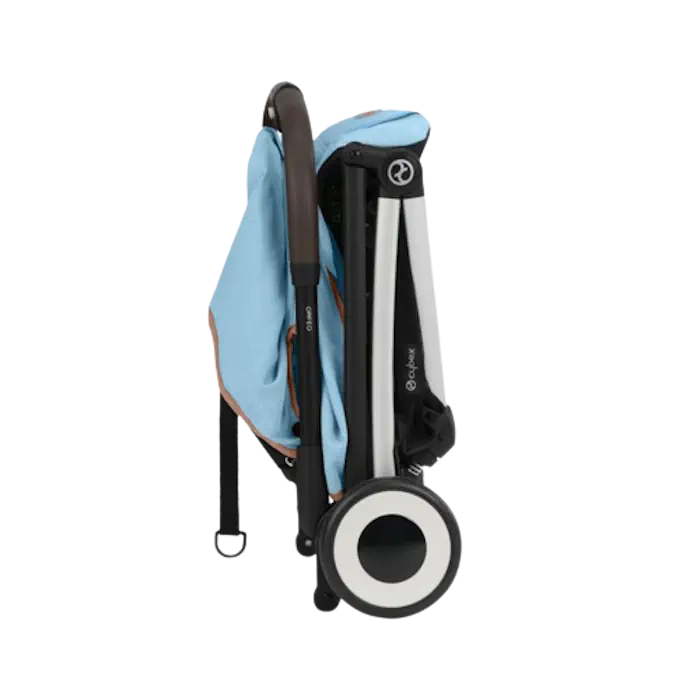 Hand Luggage Compatible
Introducing a must-have travel item that conveniently folds into a compact size, making it ideal for your flight. Upon arrival at your destination, you can effortlessly unfold it in a matter of seconds or effortlessly carry it over your shoulder using the convenient strap.
Ergonomic Lie-flat & Integrated Leg rest
Right from the start, the Cybex Orfeo Compact Stroller ensures your child's comfort with its ergonomic lie-flat recline and integrated leg rest design.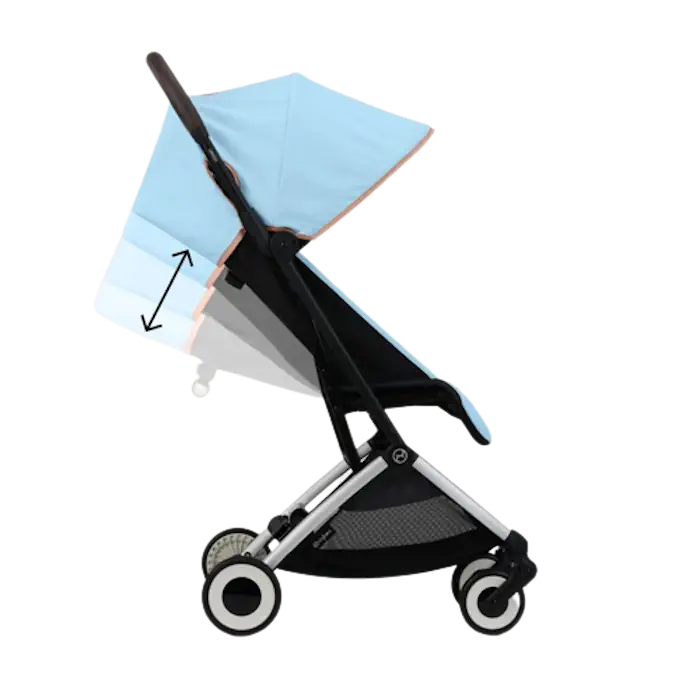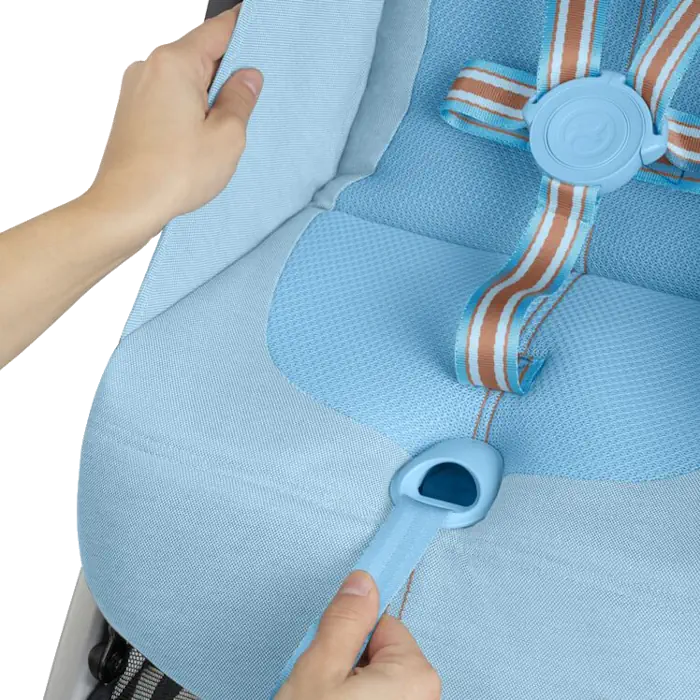 One-pull Harness
With just a single hand, you can effortlessly secure your child within seconds. Adjusting the harness to achieve the ideal form-hugging fit is a breeze.
Travel System Ready
The Cybex Orfeo Compact Stroller is compatible with our award-winning infant car seats, giving you extra flexibility on your journey.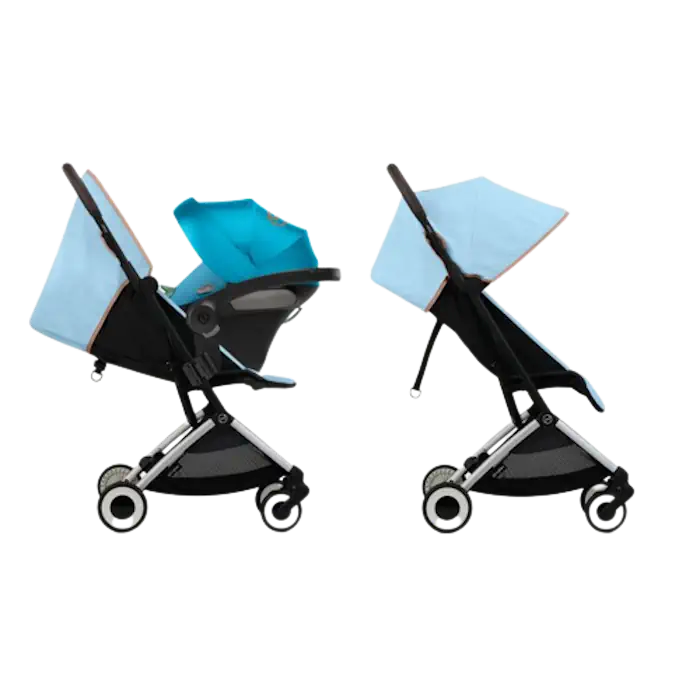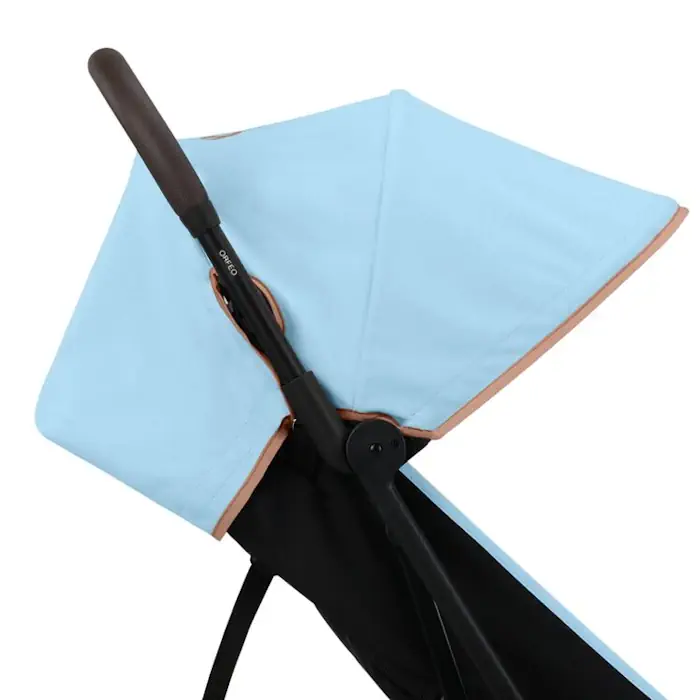 XL UPF50+ Sun Canopy
To protect your child on sunny days, an XL UPF50+ sun canopy provides shade and shelter.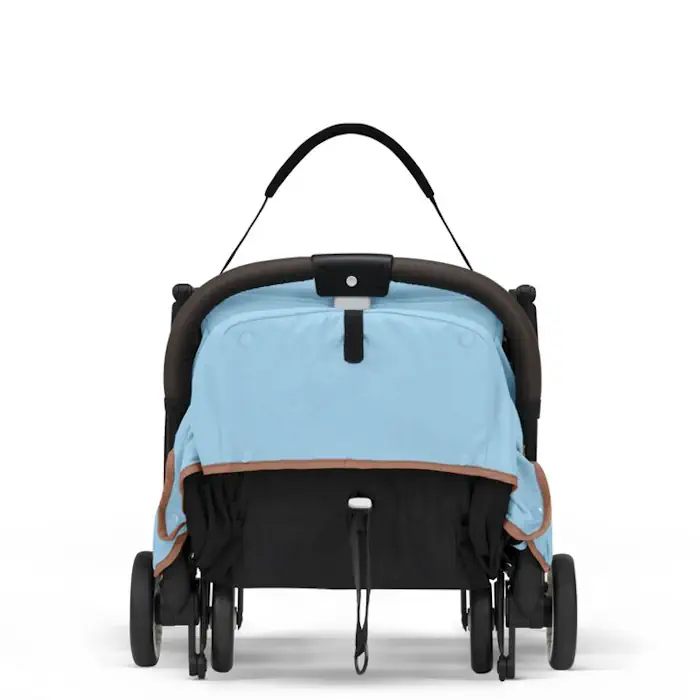 Integrated Carry Strap
Sling the folded Cybex Orfeo Compact Stroller over your shoulder with its carry strap. Along with the Orfeo's lightness and ultra-compact folding size, this design detail makes it a breeze to carry.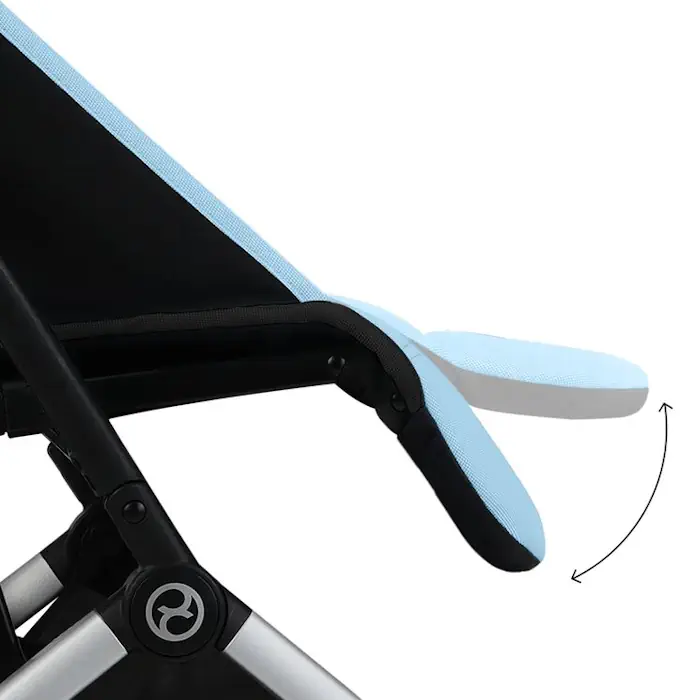 Adjustable Leg Rest
Keep your child happy and comfy on the go, with an adjustable leg rest that always provides the perfect relaxing position.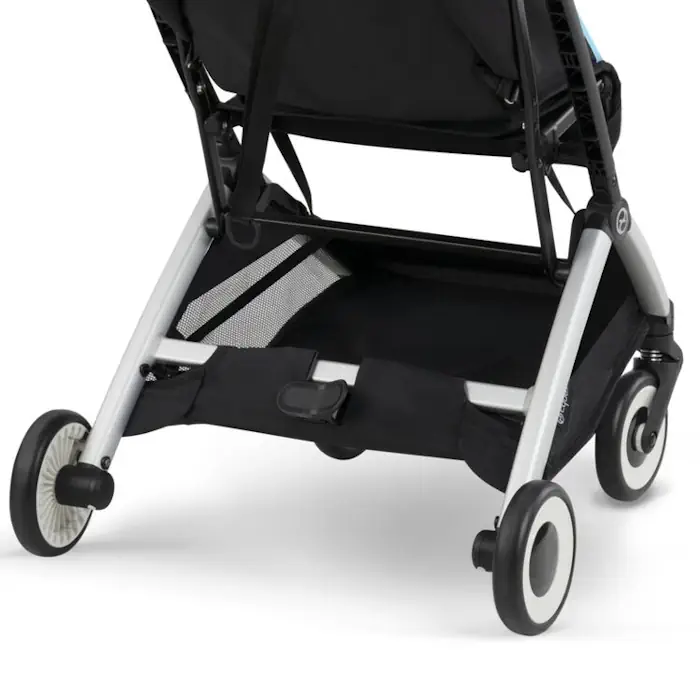 Large Shopping Basket
The spacious and easily accessible shopping basket has a load capacity of 5 kg, making the Cybex Orfeo Compact Stroller a valuable companion for any occasion.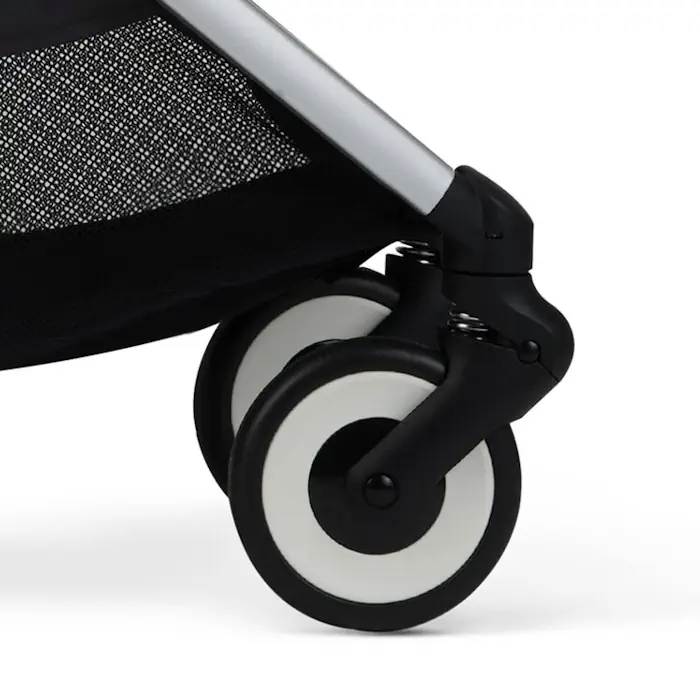 Smooth Front-wheel suspension
Wherever you are in your travels, the smooth front-wheel suspension keeps the handling steady and the riding comfortable.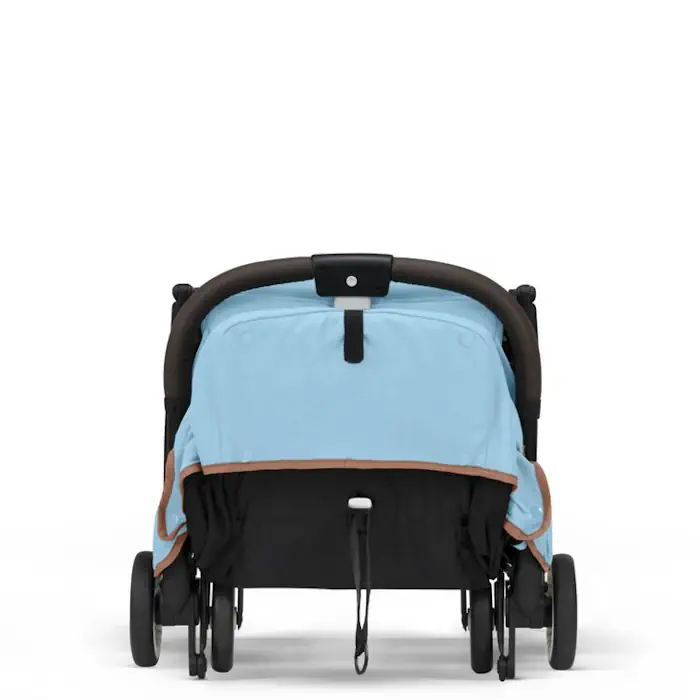 One-hand Fold & Unfold
One hand is all you need to fold the Cybex Orfeo Compact Stroller for storage on the go. Use its carry strap for even more ease. When you reach your destination unfolding the stroller is likewise a breeze.
Product Specifications:
Age Range: Suitable from birth up to approximately 4 years
Child Weight: Maximum 22 kg
Compact Comfort:
Experience comfort in a compact design. The Cybex Orfeo Compact Stroller allows you to share unforgettable moments with your loved one. It is suitable for use right from birth and features a fold that is compatible with hand luggage, making it perfect for easy travel by air or rail.
Convenience on the Go:
With its ergonomic lie-flat recline, the Cybex Orfeo Compact Stroller ensures your child can nap comfortably even when you're on the move. The one-pull harness allows you to secure your child quickly and easily. Additionally, the travel system feature enables seamless transitions between driving and strolling. Whether you're boarding a flight, exploring a new city, or discovering new sightseeing spots, the Cybex Orfeo Compact Stroller is designed to make your family trip a truly memorable experience.
Care Instructions:
The fabric covers of the Cybex Orfeo Compact Stroller are machine washable. Simply wash them at 30°C to keep them clean and fresh.
Compatible with:
CYBEX infant car seats
Orfeo Car Seat Adapter
Orfeo Rain Cover
Gold Footmuff
Snogga 2
Summer Seat Liner
Newborn Nest
Orfeo/Beezy/Eezy S Line
Travel Bag
Orfeo/Libelle Bumper Bar
What is included?
Orfeo frame including wheels
Seat unit (hard parts & soft goods)
Shopping basket
Sun canopy
Carry strap
User guide

https://www.google.com/url?sa=t&rct=j&q=&esrc=s&source=video&cd=&cad=rja&uact=8&ved=2ahUKEwjD5dXo5Y-AAxV84TgGHYNBBCY4ChC3AnoECAkQAg&url=https%3A%2F%2Fwww.youtube.com%2Fwatch%3Fv%3DTQ_VKga8nA0&usg=AOvVaw1mouXehD3O7s58gqc4Azhc&opi=89978449