Nuna Cudl v2 Baby Carrier | 3.5-16kg | 4-Positions | Warranty 1 Year
Parenting can feel overwhelming, but the Nuna Cudl v2 Baby Carrier takes away the intimidation. With its user-friendly design, you can keep your baby close and secure while having your hands free. Say goodbye to complicated buckles because Nuna Nuna Cudl v2 Baby Carrier introduces four new magnetic buckles that make securing your baby on-the-go quick and simple. With a snap, you're ready to go.
The Nuna Cudl v2 Baby Carrier is designed for comfort and customization. It features breathable mesh fabric, padded shoulder straps, and waist straps. Every position in the Nuna Cudl v2 Baby Carrier promotes ergonomic positioning, ensuring healthy spine and hip development for your growing child. You can start with the integrated infant booster for newborns, which easily unzips as your child grows.You can do this on your own; no helpers are needed. The Nuna Cudl v2 Baby Carrier is adjustable and easy to put on independently. When your baby is ready to explore the world, you can have them face out or switch to the back carry mode for growing toddlers.
Removable and washable
infant head support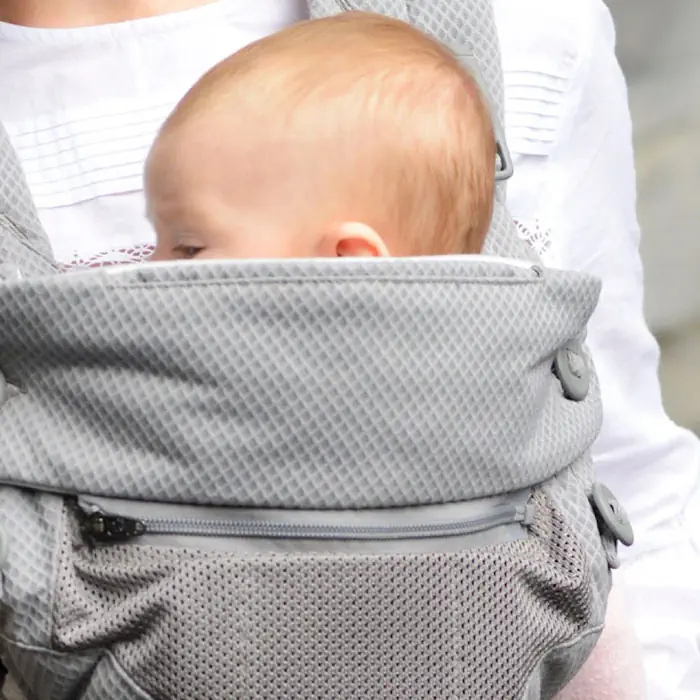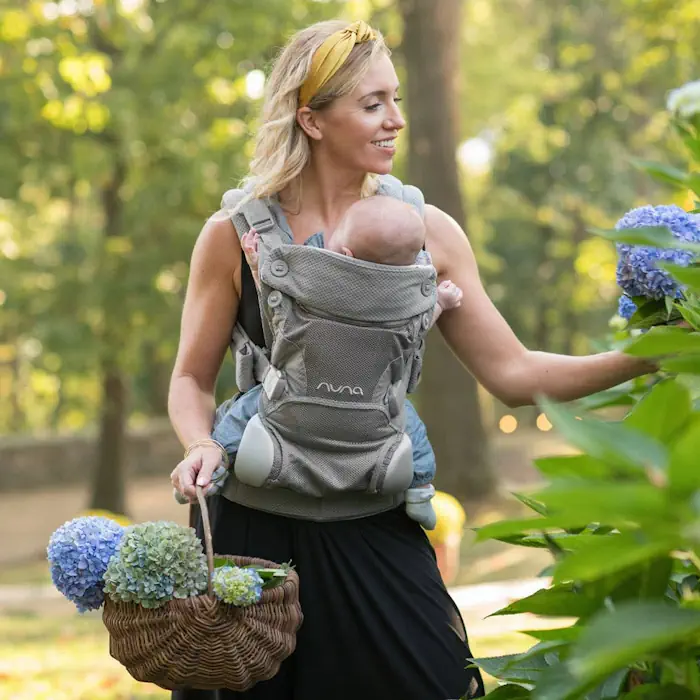 Warm weather ready
mesh fabrics allow air to flow and attached hood shades baby from the sun.
MADE WITH BETTER-FOR-BABY, CERTIFIED
OEKO-TEX® FABRIC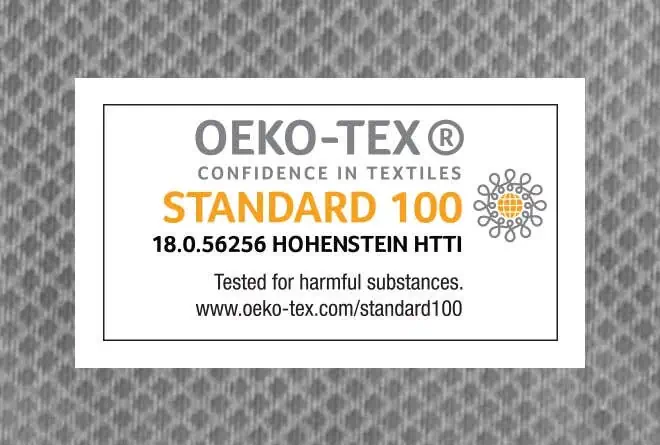 ACKNOWLEDGED AS A
Hip Healthy
PRODUCT WHEN USED AS DIRECTED BY THE IHDI
We are proud to support the International Hip Dysplasia Institute (IHDI) a global leader in the fight against hip dysplasia as a member of their Research Partnership Program.
Here are the key features of the Nuna Cudl v2 Baby Carrier:
Winner of the 2020 Red Dot Product Design Award.
Four carry positions for optimal support.
Integrated infant booster included.
Set of 2 GOTS™ certified organic cotton bibs included.
Waistband with a zip open storage pocket that fits an iPhone 8 plus.
Innovative leg opening button adjustment for smaller babies.
Recognized as a "Hip Healthy" product by the IHDI when used as directed.
Four ergonomic magnetic buckles for easy and secure attachment.
The smart design of the Nuna Cudl v2 Baby Carrier ensures a comfortable and secure experience. It offers four carry positions that provide support as your child grows, promoting healthy body positioning for spine and hip development. You can carry your child facing you or facing out (up to 18 months), or on your back (up to 36 months). The carrier also includes an integrated infant booster for babies younger than 4 months, eliminating the need for an additional purchase. The infant head support is removable and washable.
The Nuna Cudl v2 Baby Carrier ensures all-over comfort by evenly distributing the baby's weight with padded shoulder straps and a wide, secure waist belt. The adjustable yoke keeps the shoulder straps connected and comfortable, while the 145 cm adjustable hook and loop waistband provides a personalized fit. The locking zippers are covered to add security and prevent contact with the baby's skin.
Designed for warm weather, the mesh fabrics of the carrier allow air to flow, and the attached hood provides shade from the sun. The carrier is made with Oeko-Tex®️ fabric, which is certified to be safe and better for baby.
We take pride in supporting the International Hip Dysplasia Institute (IHDI) as a member of their Research Partnership Program. The IHDI is a global leader in the fight against hip dysplasia, and we are committed to promoting healthy hip development with our Nuna Cudl v2 Baby Carrier
Product specifications
Recommended use:

 Newborn to 3 years, 3.5- 16 kg

Product:

 Seat width and body panel: W 15.2- 33 x L 33-43.2 cm Waistband: 60.1- 144.8 cm

Product weight:

 1.23 kg