Mombella Mushroom Teether | 3M+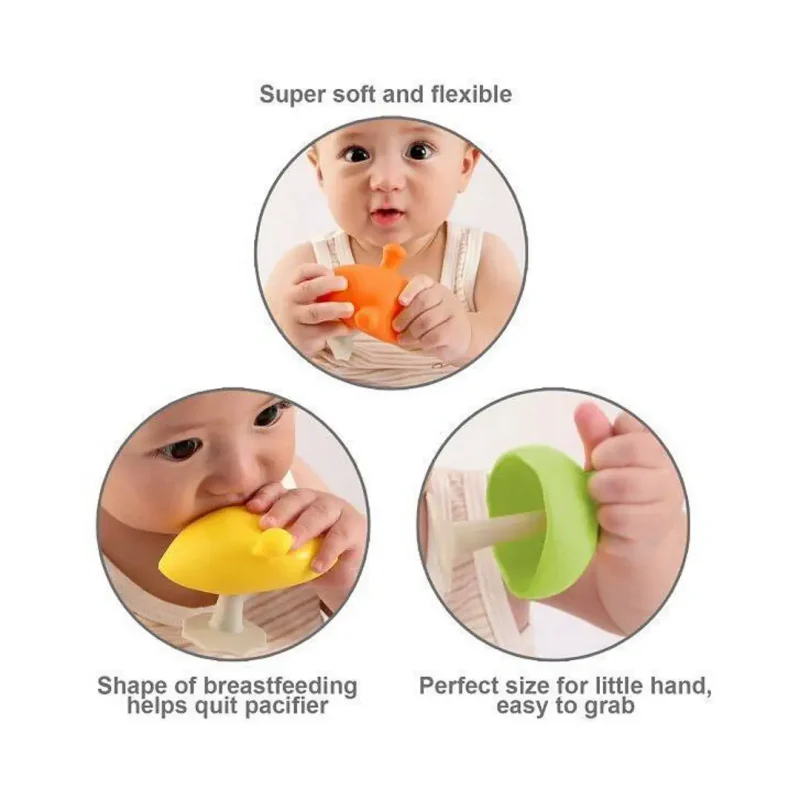 Mombella Mushroom Teether is designed as a baby's first teether. It weighs only 48 g, using super soft silicone. Mombella Mushroom Teether is breast shaped and two years like nipple which makes the baby feels secure to try. Also, it is super soft, softer than 90% of the teethers in the market, to decrease injury for the super tender gum. So Mombella Mushroom Teether is your best choice for a 3 Months+ teething baby, especially a breastfeeding teething baby.
Super soft & elastic silicone, safe & chewy.
Little hand inside the mushroom, prevents them from baby to bite their own fingers.
A teether & a snack cup
Stick to the smooth surface
Made from FDA-approved food-grade silicone.
Dishwasher, microwave & freezer safe.
Developed by a dental hygienist mom!
Dentist recommended!
Recommended Age: From 3 Months & Above
Why do we recommend sucking toys for 0-6month babies?
1. 0-6 month baby's mouth structure is for sucking:
The amount of open space in new born's mouth is very small so that appropriate intraoral pressure can occur, and this pressure allows liquid to be drawn into the mouth and moved back to the throat for swallowing. So 0-6 months babies' best toys are sucking toys, especially the same shape as the mom's breast and nipple.
2. While sucking, the nipple is drawn deeply into the baby's mouth to help maintain the relatively broad shape of the roof of the mouth or hard palate.
This is very important, a high, narrow hard palate will change the shape of the nasal and sinus areas, if this occurs, your child's nasal and sinuses may become mishappen, and structure within the sinuses may actually block the sinuses, this will most possibly develop a cold or upper respiratory infection.
3. Helps with a strong sucking pad development.
A sucking pad is only developed in the last month of pregnancy, a weak or no sucking pad will lead to very weak jaw movement, and will be difficult for feeding. Enough sucking and massaging with help with sucking pad growing helps those babies who were born slightly early or prematurely.
4. Sucking is calming for 0-6 month babies.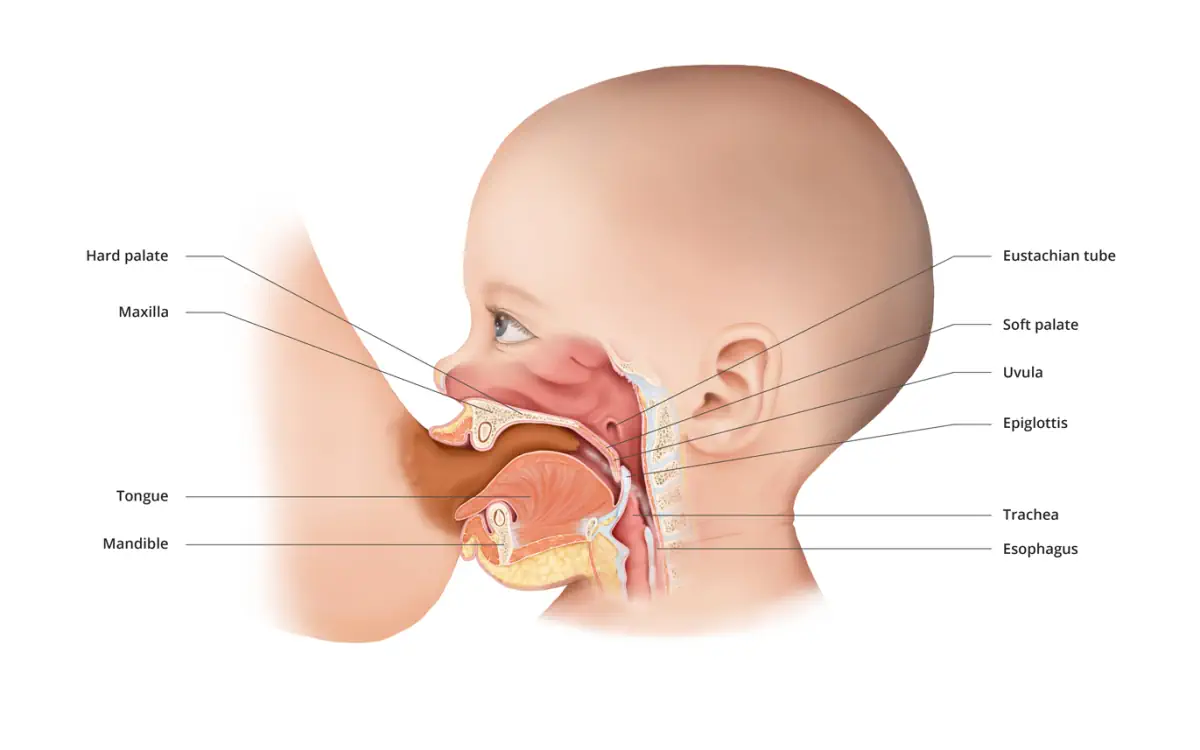 Why Mombella Mushroom Teether is perfect for 0-6 months babies?
Breast + Nipple shape Design with skin-like super soft silicone material makes baby feel secure to suck on.
The non-Choking design makes sure the baby will not gag while using it.
A little hand inside the mushroom head prevents digit sucking.
Reduce Mom's suffering by pulling and biting nipples while breastfeeding
Give Mom a break, works excellent for those babies who are breastfeeding and do not take pacifiers.
Made of 100% food grade silicone, passed food contact testings, easy to sterilize and wash.
Perfect shower gift for both baby boy and baby girl!