Haenim Nexusfit Electric Breast Pump
Haenim Nexusfit Electric Breast Pump Model
Nexusfit 7A Portable Electric Breast Pump
Nexusfit 7A Portable Electric Breast Pump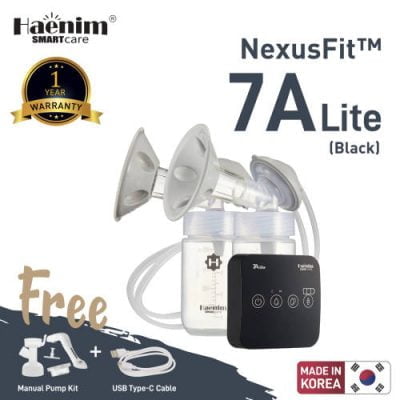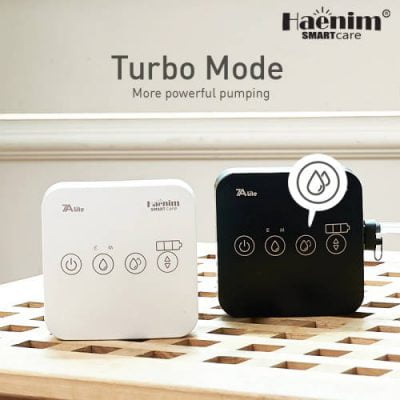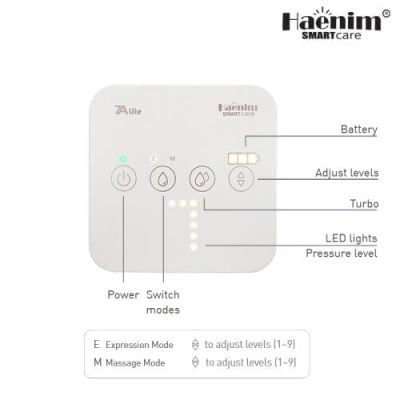 More silent and battery power saving
Efficient, soft and quick double pumping (Closed System)
215g Breast Pump that fits in the palm of your hand
Powerful in expression with the Turbo function
Total 36 levels mode : 9 Level of Massage, 9 Levels of Turbo Massage, 9 Levels of Expression & 9 Levels of Turbo
Expression mode
Complete with NexusFit™ Breastpump Accessories (2 sets):

Made as a single silicone and plastic component
Material quality improved for both silicone valve and silicone diaphragm
Comes with one size that can fit from 20 – 32 mm of nipple sizes
The inner pump body part designed to prevent back flow effectively
Flexibility tubing direction suitable for hands free pumping
Compact pump body design, easy to store
Ergonomic design to allow pumping session at more comfortable position
Provide equal pressure throughout pumping, resulting in lowering the pain and increase the soothe factor.
Easy to clean & storage.

Made in KOREA
One (1) Year Warranty
Note: Able to connect with USB type-C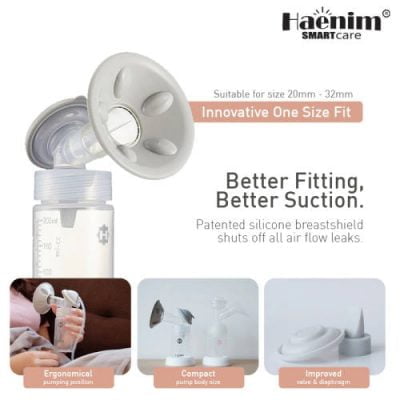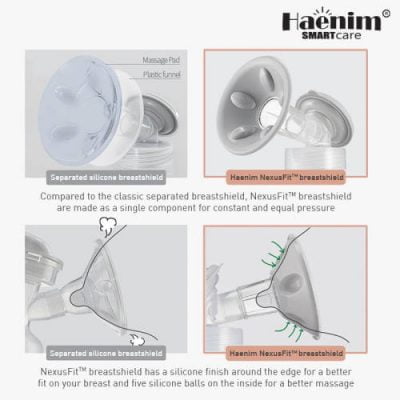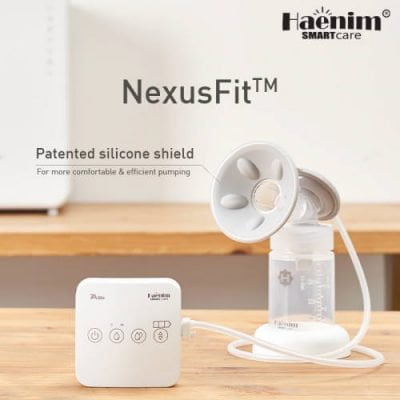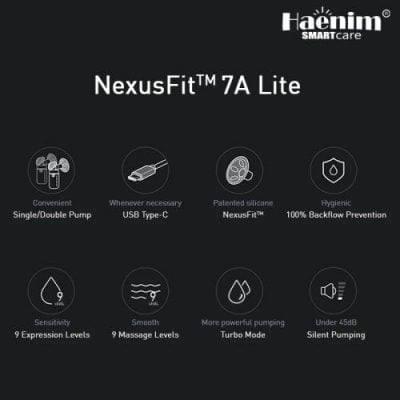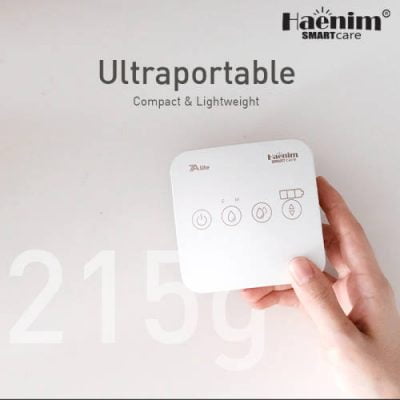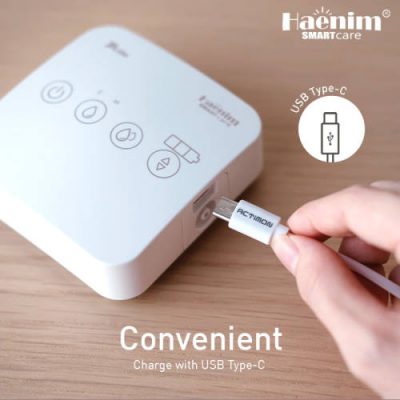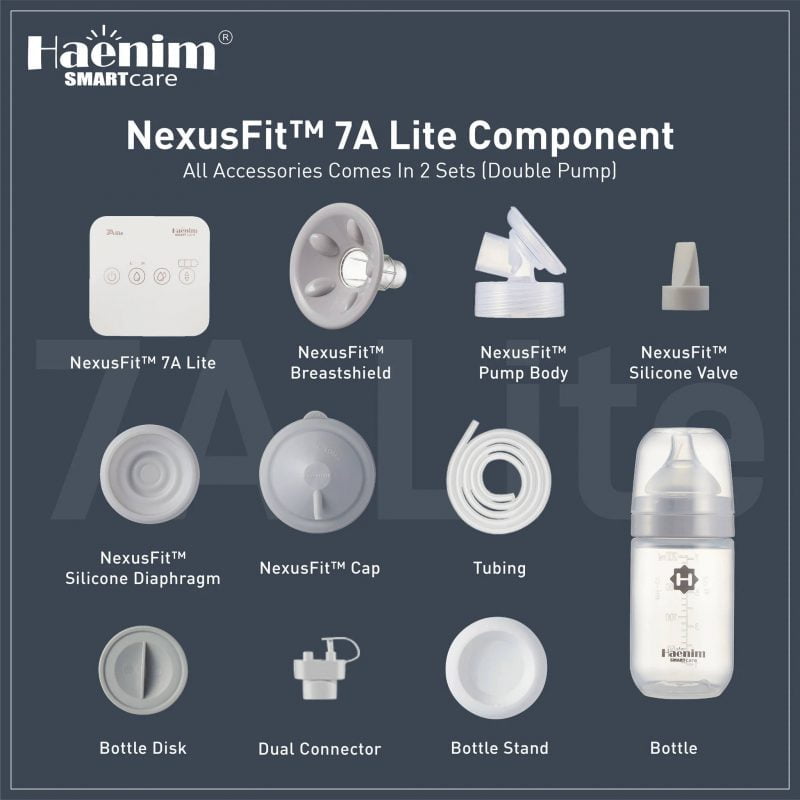 Nexusfit 7V Portable Electric Breast Pump
Nexusfit 7V Portable Electric Breast Pump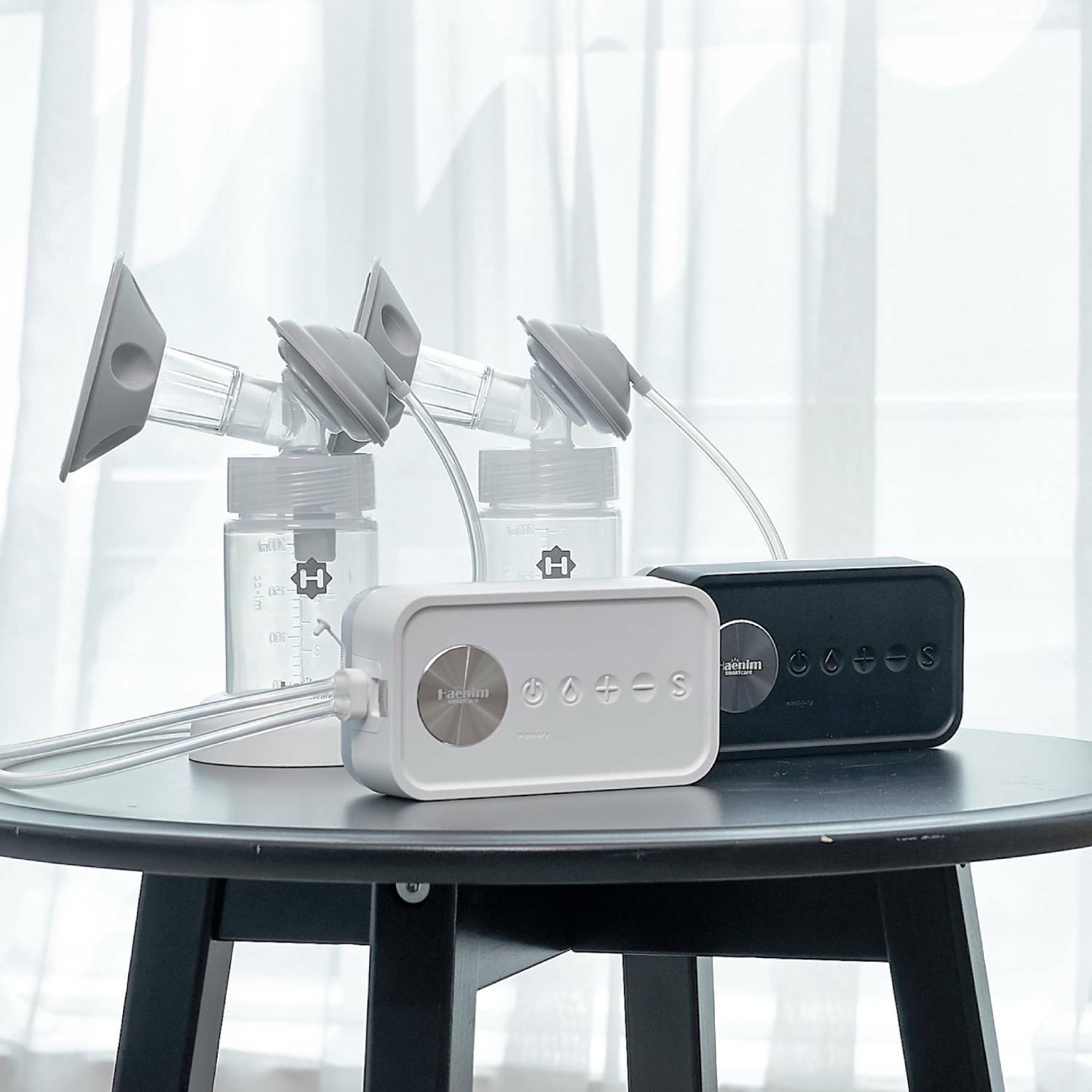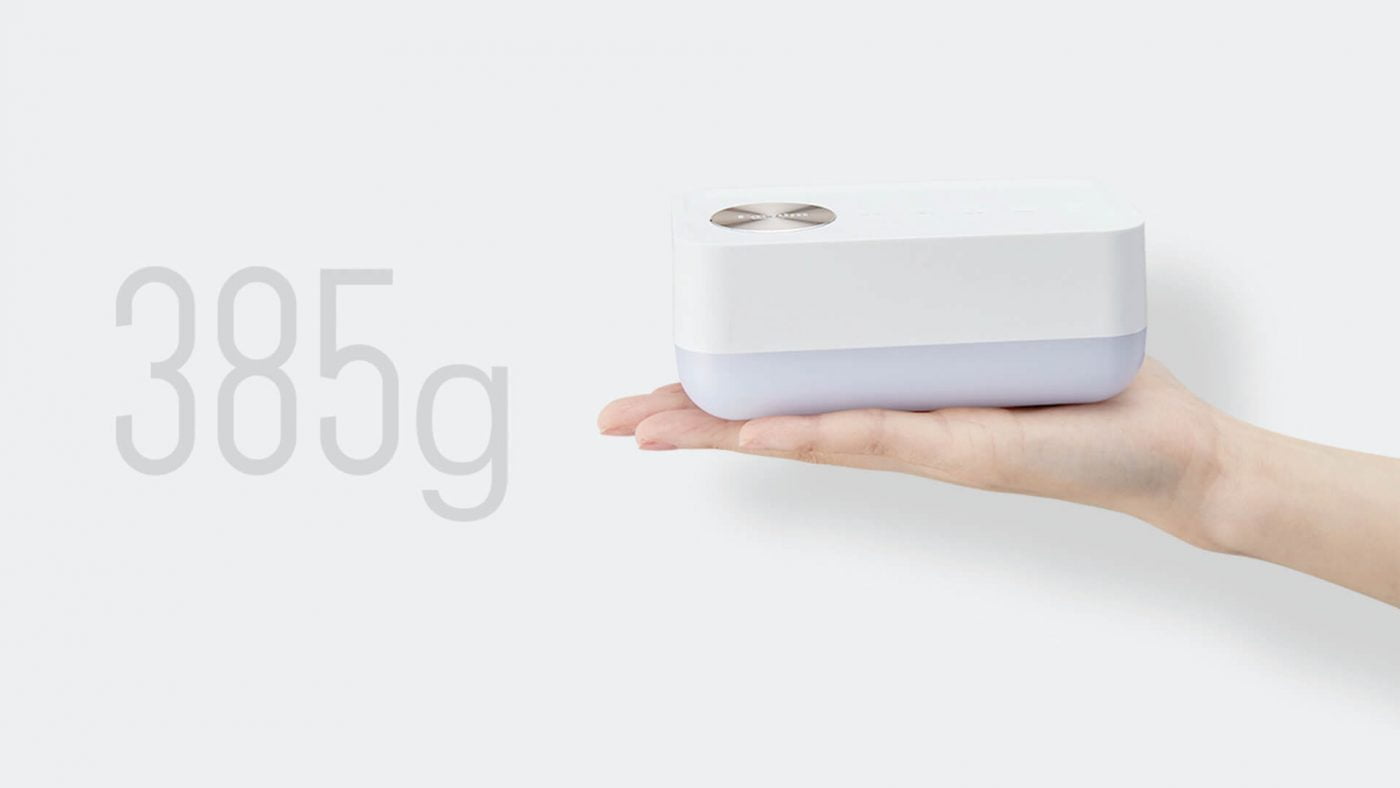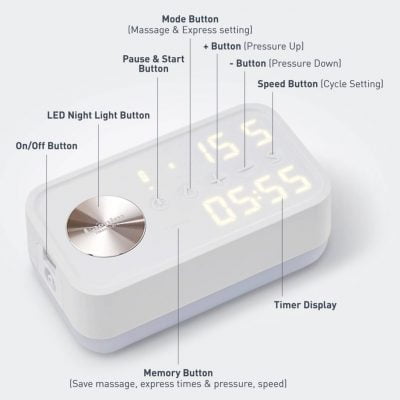 More silent and battery power saving.
Efficient, soft and quick double pumping (Closed System).
385g Breast Pump that fits in the palm of your hand.
Powerful in expression with the speed function.
15 different expression levels to adjust suction with 5 speed cycles.
Very suitable to pump at night by using adjustable brightness of LED night light.
Memory setting allow you to pump that meet precisely to your need.
Complete with NexusFit Breast pump Accessories (2 sets):
Made as a single silicone and plastic component
Material quality improved for both silicone valve and silicone diaphragm
Comes with one size that can fit from 20 – 32 mm of nipple sizes
The inner pump body part designed to prevent back flow effectively
Flexibility tubing direction suitable for hands free pumping
Compact pump body design, easy to store
Ergonomic design to allow pumping session at more comfortable position
Provide equal pressure throughout pumping, resulting in lowering the pain and increase the soothe factor.
Easy to clean & storage.
FDA registered medical device
Made in KOREA
One (1) Year Warranty
Note: Able to connect with USB type-C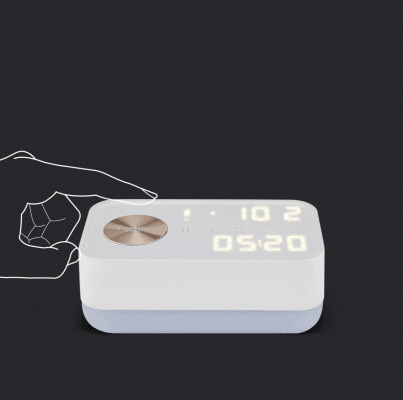 Nexusfit 7X Handy Hospital Grade Breast Pump
Nexusfit 7X Handy Hospital Grade Breast Pump (With Free Gifts)
FREE GIFTS
1) AUTUMNZ DOUBLE ZIP LOCK BREASTMILK STORAGE BAG 12OZ – 28PCS X 5 BOX WORTH RM51.90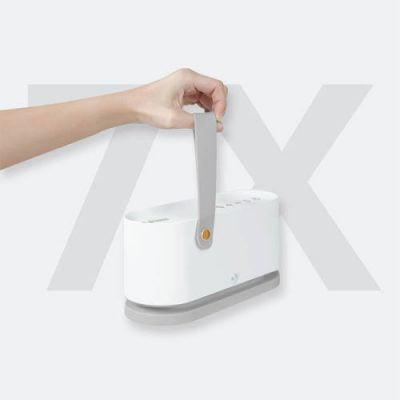 The Most Handy Hospital- Grade Breast Pump
Hospital-grade shouldn't be big and clunky.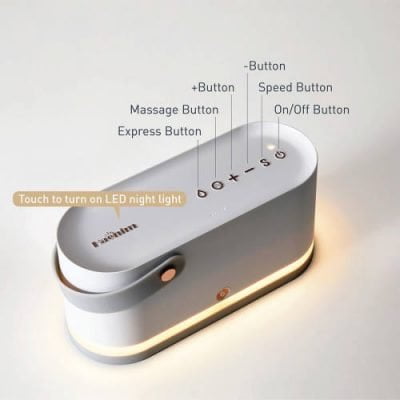 Fashionable and Functional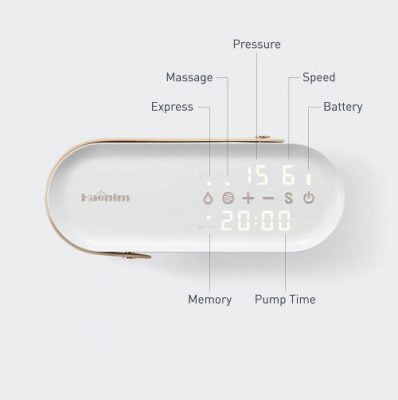 Easy Interactive LED Display
Indicates timer, battery and suction level



HANDY, FASHIONABLE, FUNCTIONAL
Features 
Hospital-grade shouldn't be bulky, meet the most handy hospital-grade breast pump
Two phase pumping experience ( Total 31 levels )
Massage : 5 Levels, Speed : 5 Levels
Expression : 15 Levels, Speed 6 Levels
Suction : 300mmHg ( Maximum )
Get a good let down with massage mode -mimics baby's natural suckling behavior to stimulate milk-flow.
Soft, smooth massage function
Powerful yet gentle suction -Pumping shouldn't be painful. Haenim's expression mode is designed to provide gentle suction throughout pumping. Increase the vacuum level gradually to the most comfortable setting.
Nexusfit -For more comfortable and efficient pumping.
One size fit all ( 20mm – 32mm )
Minimal parts for easy cleaning
Easy interactive LED display -Indicates timer, battery and suction level
Smart memory function -Save massage modes and expressions modes according to what feels best for you!
Light up your pumping night -Warm LED night light with adjustable brightness
Rechargeable lithium battery -Pump anytime, anywhere.
Take a break? No problem -Touch the current mode button to pause the cycle and continue later.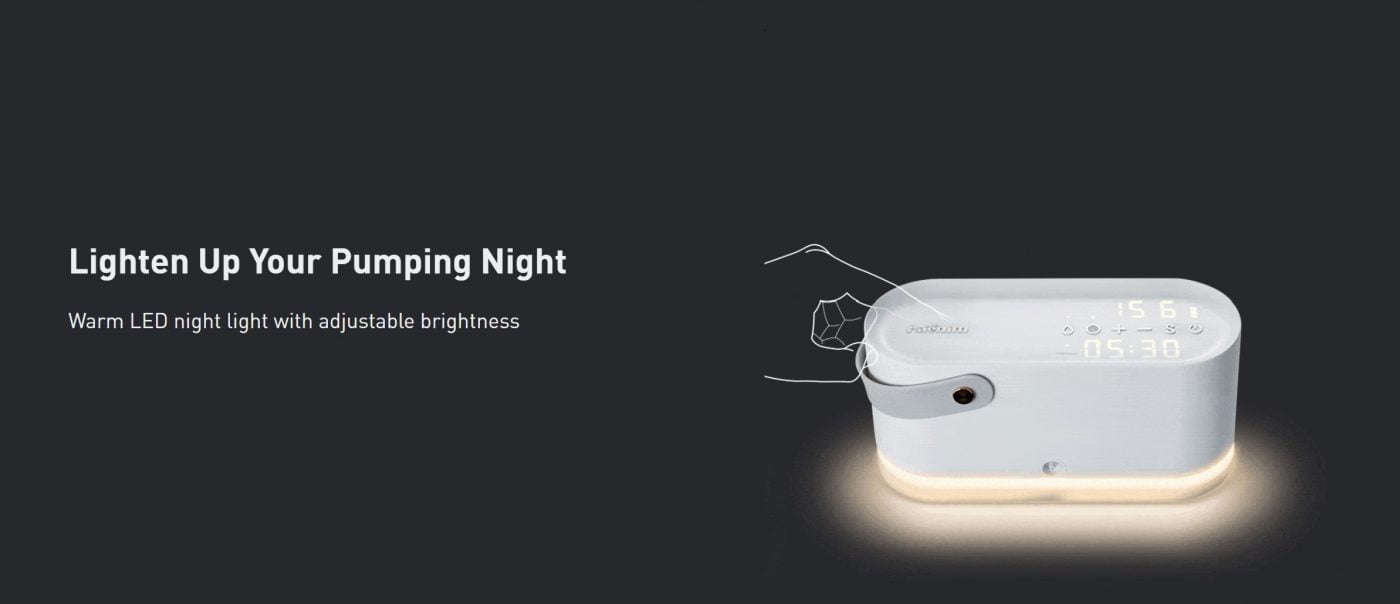 Pump in peace –
Pump discretely without disturbing others. Silence Noise Level <50db
Double / Single Pump -Easily switch between single and double pump with Easy Switch connector
Hygienic – 100% backflow protection
30 min auto off timer
Specifications:-
Size: 228mm x 87mm x 110mm
Weight : 1050g
Warranty : 1 Year Limited Warranty
What is in the box