Freemie Fitme Insert | 18mm | 22mm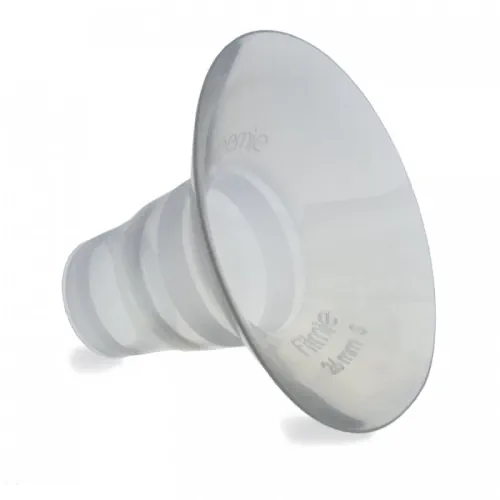 Achieve an optimal fit! Soft, clear, silicone Standard Fitmie inserts slip into Freemie Standard Cup flanges and reduce the size of the flange diameter. Get comfy with 12 different diameter sizes 18mm – 22mm.
These Freemie Fitme Inserts are used only to reduce the diameter of the flanges' tunnel to provide a softer feel around the areola.
Most women's breasts are not perfectly symmetrical. You may prefer different size flanges or inserts for each breast.
Different women will have different results with silicone inserts. Some women will find the Freemie Cups' hard plastic flanges to be more comfortable.
A variety of factors, from the elasticity and shape of your breast tissue and areola to the dryness of your skin to the suction levels you set your pump to will affect which style and size breast flange will work best for you.
Expect some trial and error to find the optimal fit and comfort for all breast pumps.