Cybex Gazelle S Stroller | Black Frame | Taupe Frame | 0-22kg | 2-Year Warranty
The Cybex Gazelle S Stroller is a double pushchair that has the perfect set-up for your growing family, with more than 20 configurations available. Features two large shopping baskets and a one-pull harness.
Specifications:
Age range: From birth to approx. 4 years
Child weight (in single mode): Max. 22 kg
Child weight (in duo mode): Max. 2 x 22 kg
The All-in-One Pushchair
Whether you are already thinking ahead to your second child or expecting the arrival of twins, you can be sure the Cybex Gazelle S Stroller has the ideal set-up for your future family. Choose from over 20 possible configurations of Gazelle cots, baby car seats, or pushchair seats to find the perfect fit.
Even though it is sturdy enough to carry two children, the Cybex Gazelle S Stroller folds up compact enough for easy storage at home or in your car boot. Whatever your plans for the day, you can rely on a huge lower basket and a detachable shopper basket to carry up to 23 kilos of shopping bags, groceries, or your child's essentials. And a one-pull harness lets you secure your child in seconds – especially handy if you are strapping in two kids!
With practically endless set-up possibilities, the Cybex Gazelle S Stroller is the family pushchair that always has a solution.
Care instructions:
Fabric covers are machine washable at 30°C
Compatible with:
Gazelle S Cot
Gazelle S Seat Unit
CYBEX baby car seats (with adaptors)
Gazelle S Rain Cover
Gazelle S Kid Board
2-in-1 Cup Holder
Summer Seat Liner
Newborn Nest
Snogga 2
Gold Footmuff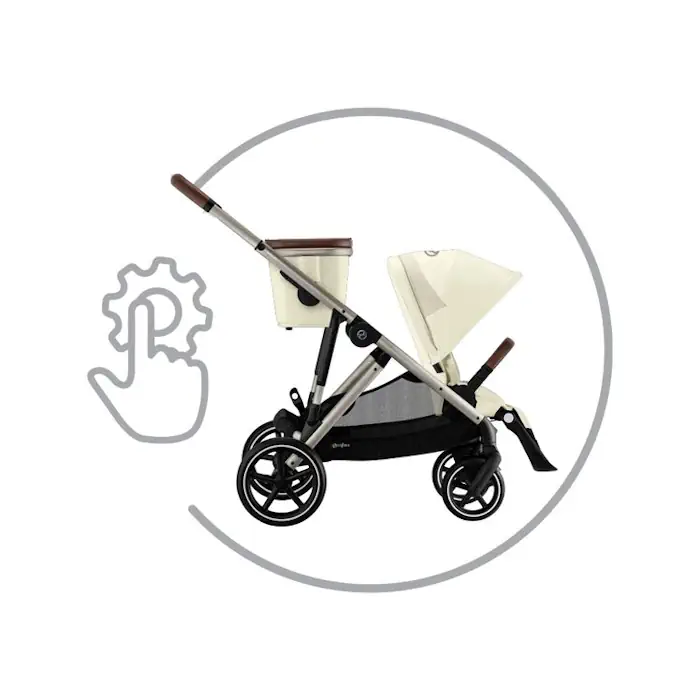 20+ Configuration
The future-ready pushchair that adapts to your family. An All-in-One Modular System lets you attach practically endless combinations of Cybex Gazelle S Stroller seats, Gazelle S cots and baby car seats.

Compact Fold
Despite its size, the Cybex Gazelle S Stroller folds compact enough to fit in storage space at home or in the boot of a car.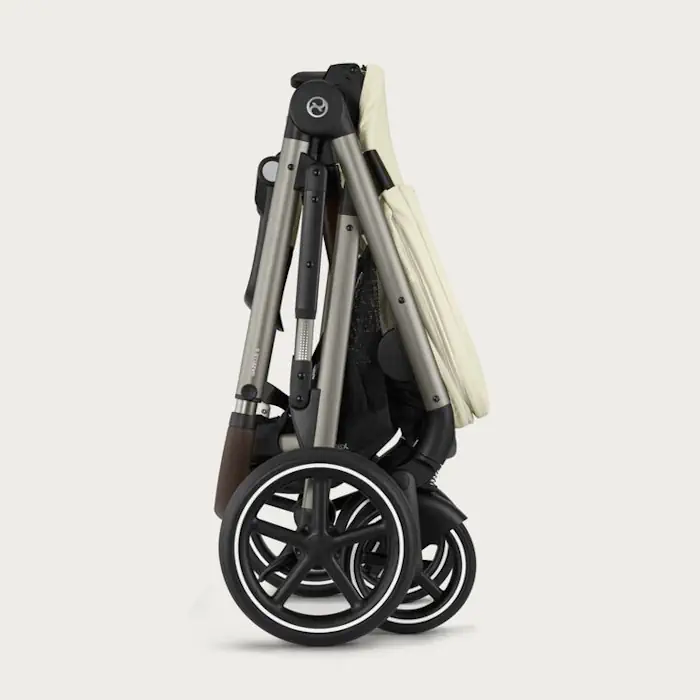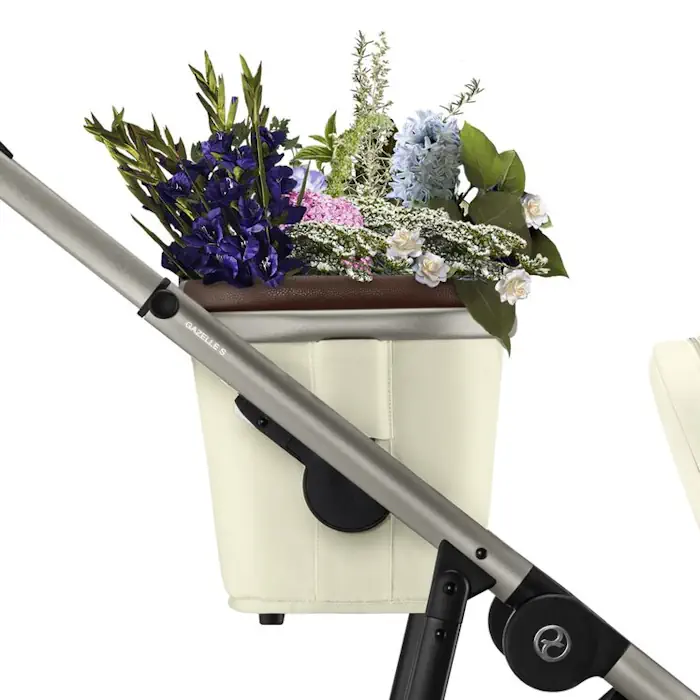 Free Basket Included
A handy extra for shopping trips – a 10 kg capacity shopper basket clips on and off the Cybex Gazelle S Stroller frame so you always have your essentials to hand.

One Pull Harness
The Cybex Gazelle S Stroller one-pull harness makes it a breeze to get children safe and comfortable onboard – extra handy if you are doing it twice.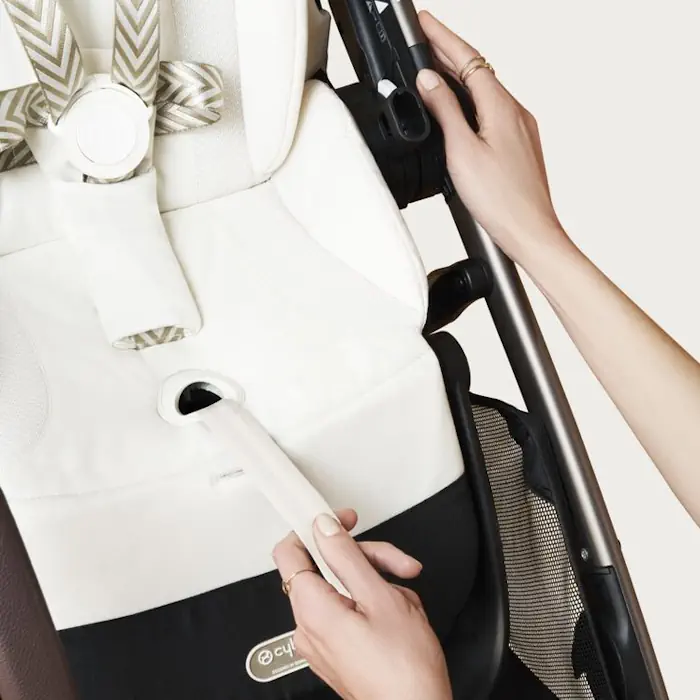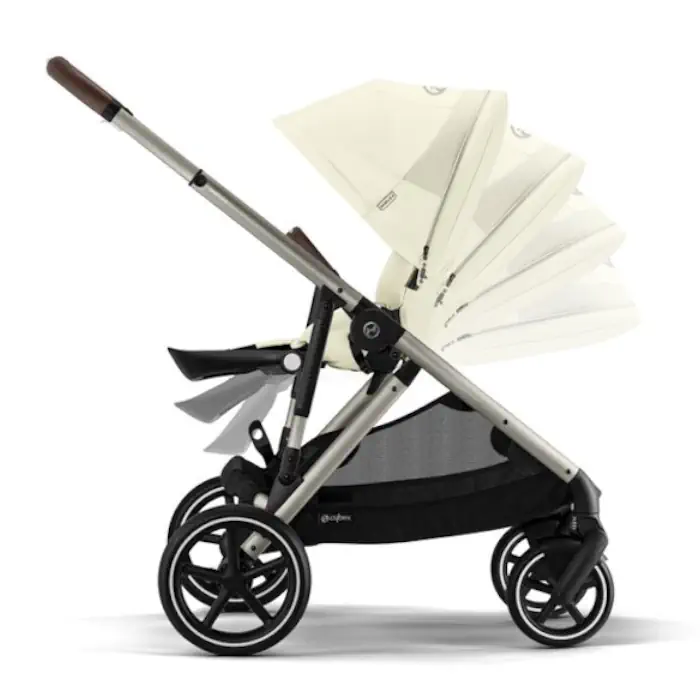 ERGONOMIC LIE-FLAT POSITION
Ready for use from birth, the huge seat unit is robust, comfortable and can be adjusted to an ergonomic lie-flat position.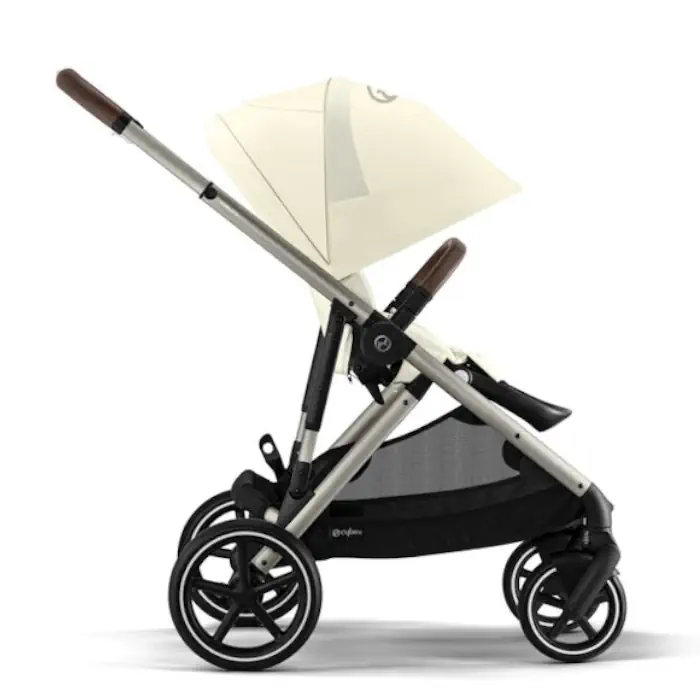 XXL UPF50+ SUN CANOPY
Protect your child from the weather outdoors with an extendable XXL Sun Canopy. Made of
UPF50+
protective fabric, the canopy features a mesh window for breathability and healthy air circulation on hot days.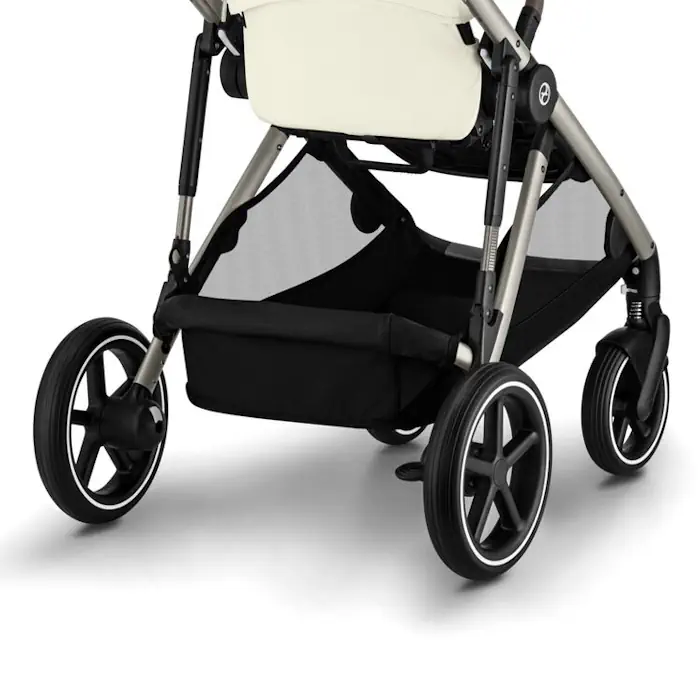 SPACIOUS PUSHCHAIR BASKET
Carry up to 13 kg in a super spacious basket. Add in the detachable shopper basket and this equals an unbeatable 23 kg of capacity.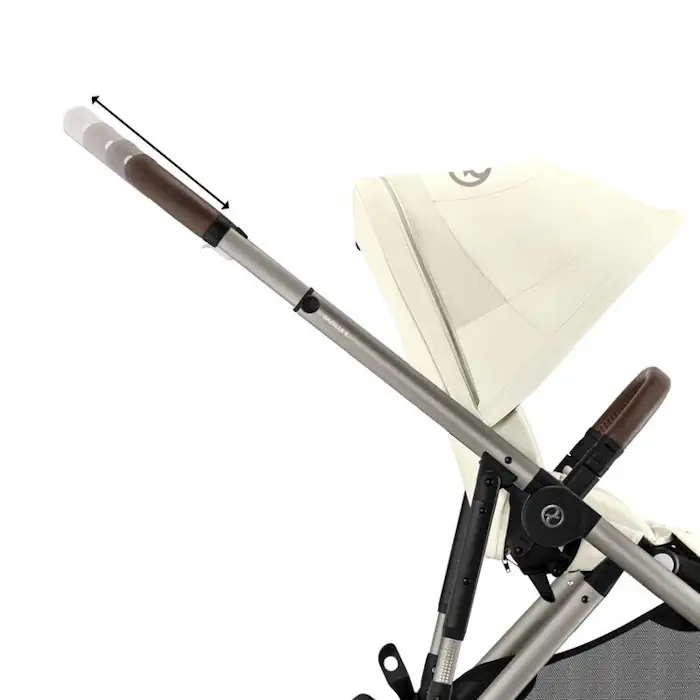 ADJUSTABLE HANDLEBAR
The handlebar height can be easily adjusted with one hand, allowing you to find the perfect steering level for your own height.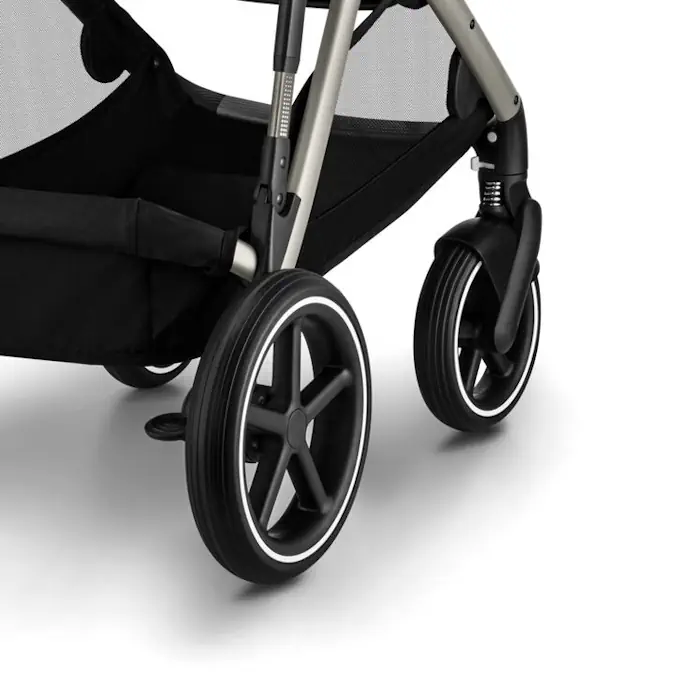 ADVANCED SUSPENSION
Front-wheel suspension combines with revolutionary frame-based rear suspension to deliver a new level of riding comfort.