Bubble Travelling Milk Powder Container | 230g
Introducing Bubbles Travelling Milk Powder Container: The Ultimate On-the-Go Solution for Busy Parents
Keep Your Baby's Milk Powder Fresh, Anytime, Anywhere!
Are you tired of carrying bulky milk powder boxes when you're out and about? Do you worry about the freshness and hygiene of your baby's milk powder while traveling? Say hello to the Bubbles Travelling Milk Powder Container, the perfect on-the-go solution for busy parents like you!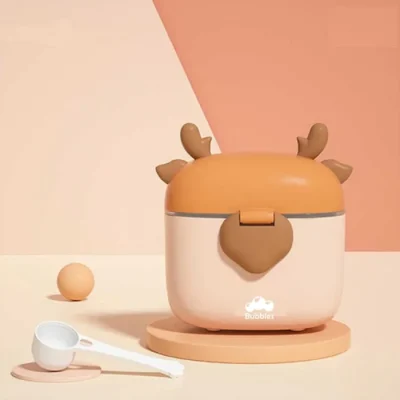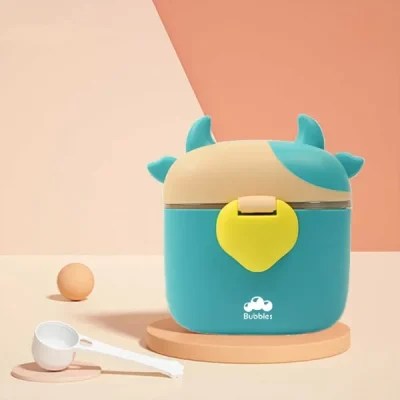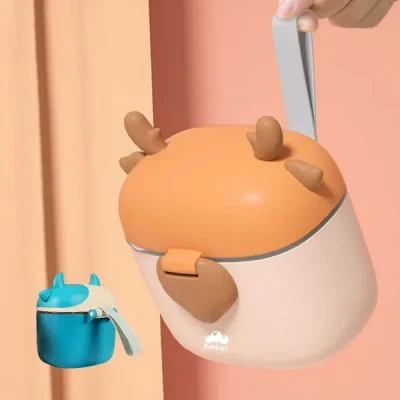 Product Features
Food-Grade & BPA-Free
Safety first! Our container is made from food-grade materials and is BPA-free, ensuring the highest safety standards for your baby.
Built-In Scoop
No more fumbling for the scoop! Our container comes with a 5g scoop neatly stored inside, making it convenient for you.
Generous Capacity
With the ability to hold approximately 230g of milk powder, you'll have enough to last you through your day out.
Airtight Silicone Seal
The silicone seal ensures air-tightness, keeping your milk powder fresh and preventing spills. The snap-to-close design offers added security.
Multi-Purpose Design
Not just for milk powder! Our container is also suitable for storing biscuits, fresh fruits, and other baby essentials.
Accurate Scooping
The built-in leveler helps you scrape off excess milk powder for accurate measurements.
Portability
The container is portable and comes with a carry strap, making it easy to take with you wherever you go.
Compact Dimensions
Measuring 11cm in length and 13cm in height, our container is designed to fit easily into your diaper bag or stroller.
How to Clean/Sterilize
– Suitable for UV Sterilization only.
Recommended Age
– Suitable for babies from birth and up.
Why Choose Bubbles Travelling Milk Powder Container?
Safety: Made from food-grade, BPA-free materials.
Convenience: Built-in scoop and generous capacity.
Freshness: Airtight silicone seal to keep contents fresh.
Versatility: Suitable for various types of baby food.
Portability: Compact design with a carry strap for easy transport.
Don't compromise on your baby's nutrition and freshness, even when you're on the move. Choose the Bubbles Travelling Milk Powder Container and make feeding your baby a hassle-free experience!