Bubbles Silicone Nipple Shield | 1pc | 21mm
# Introducing Bubbles Silicone Nipple Shields: The Ultimate Breastfeeding Solution for Moms and Babies
Make Breastfeeding a Breeze, Not a Battle!
Are you struggling with latching issues during breastfeeding? Do you have flat or inverted nipples that make it difficult for your baby to latch on? Say goodbye to all your breastfeeding woes with Bubbles Silicone Nipple Shields! Designed to make breastfeeding easier and more comfortable for both mom and baby, our nipple shields are the game-changer you've been waiting for.
Product Features
Perfect Size for Comfort
Our nipple shields come in a 21mm size, ensuring a snug fit for most mothers.
Ultra-Soft Silicone
Made from ultra-soft and thin silicone, our nipple shields offer seamless skin contact, making you forget they're even there!
Triangle Shape Edge
The unique triangle-shaped edge allows your baby to have more skin contact with you, making the breastfeeding experience more natural and intimate.
Easy Latch-On Design
The nipple tip is specially designed to facilitate easy latch-on, making it suitable for mothers with flat and inverted nipples.
Pain Relief
Say goodbye to sore, cracked, or painful nipples! Our nipple shields help relieve pain caused by your baby's suction during breastfeeding.
Easy Initial Latch
Our nipple shields help your baby establish the initial latch to your breast, making breastfeeding less stressful for new moms.
Hygiene and Portability
Each nipple shield comes with a case, making it easy to maintain hygiene and carry it while traveling.
Air-Free Feeding
The product design helps prevent your baby from sucking in air during breastfeeding, reducing the risk of gas and colic.
One-Piece Packing
Each pack contains one silicone nipple shield, ensuring quality and effectiveness.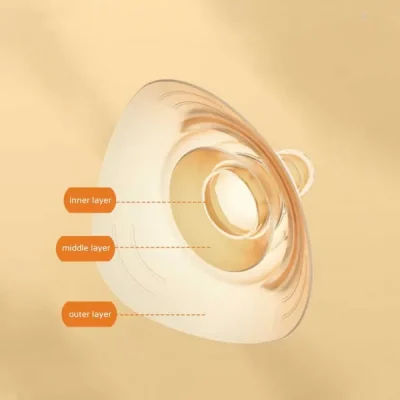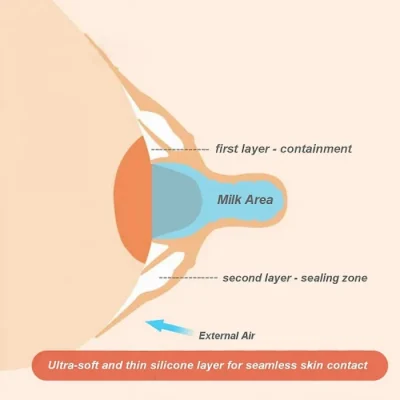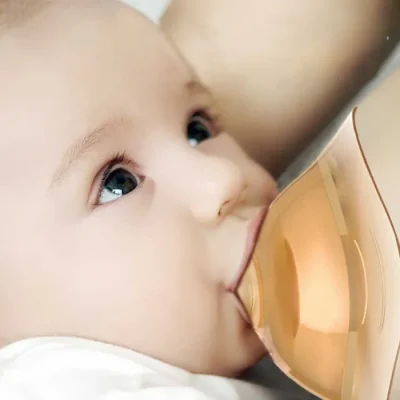 Instructions for Use
Wash and Sterilize: Always clean and sterilize the Bubbles Silicone Nipple Shield before use.
Preparation: Wipe clean your nipple and areola area.
Placement: Turn the outer edge outwards and place it on your nipple.
Fit: Turn back the outer edge to fit snugly.
Latch: Press the outer edge for the best fit and start breastfeeding your baby.
How to Clean/Sterilize
Always clean and sterilize the nipple shield before use.
Regularly check for wear and tear.
Suitable for Steam and UV Sterilization only.
Why Choose Bubbles Silicone Nipple Shields?
Quality: Made from high-quality silicone that's soft on your skin.
Design: Thoughtfully designed to make breastfeeding easier and more comfortable.
Hygiene: Comes with a case for easy storage and hygiene.
Ease of Use: Simple instructions make it easy even for new moms.
Don't let breastfeeding challenges hold you back. Make the smart choice for you and your baby. Choose Bubbles Silicone Nipple Shields and make every breastfeeding session a joyful experience!