Baebis Puff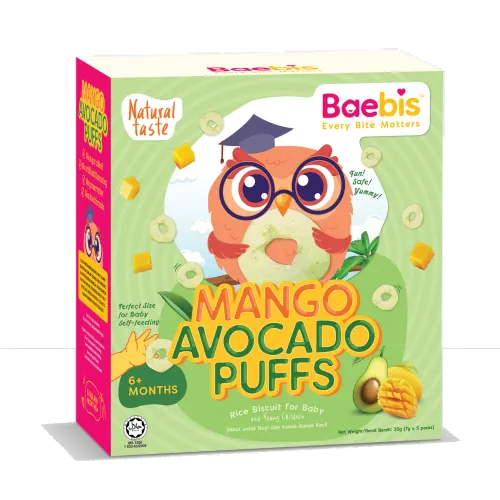 Baebis Puff MANGO AVACADO | 5 x 7g | 6M+
Avocado is a perfect first food for a baby! This fruit is rich in fatty acids which are very important for babies' development.
In addition to cell-protective fats for brain development, avocados are high in B-vitamins, vitamins C and K, folate, magnesium, potassium, copper, and fiber. Truly a baby superfood.
Why Mango? Mangoes are chock full of vitamins. They're loaded with beta-carotene, which our baby needs to convert to vitamin A for healthy eyes and a strong immune system. Mangoes also contain tons of vitamin C, a powerful antioxidant that powers bone growth and hormone function.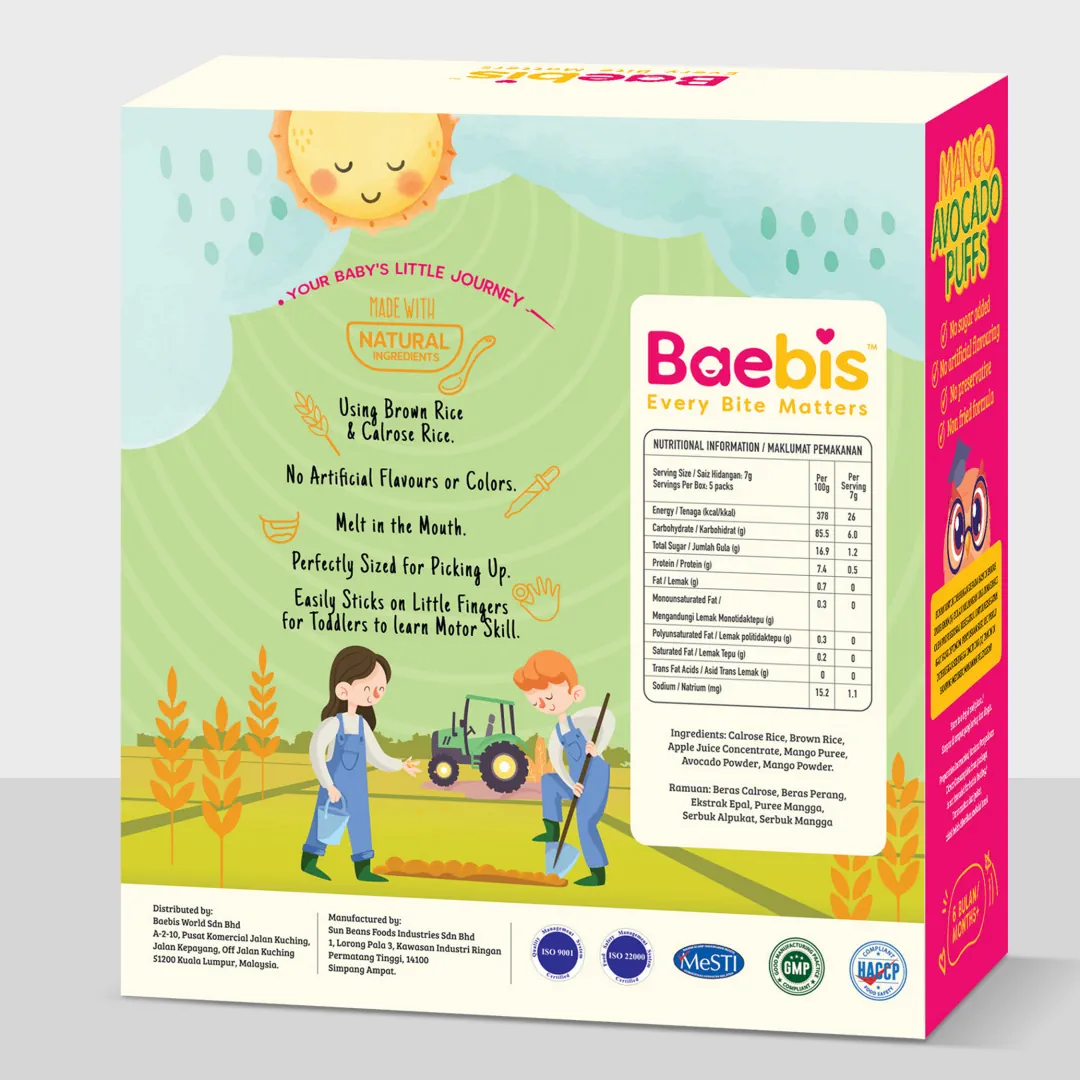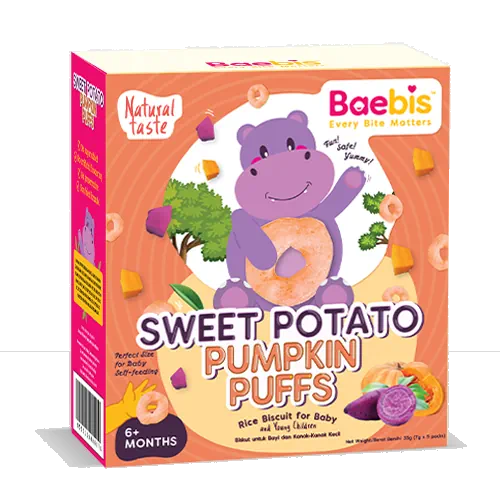 Baebis Puff SWEET POTATO PUMPKIN | 5 x 7g | 6M+
Sweet Potato is a great baby food because it's rich in nutrients and fiber, has a naturally sweet flavor, and is very soft, suitable for babies from 6 months and above.
Sweet potatoes provide potassium, vitamin C, fiber, and beta-carotene. Most babies prefer sweet potatoes over other vegetables because of their naturally sweet taste.
Pumpkin is an excellent source of vitamin A, potassium, magnesium, and zinc, as well as being a good source of fiber. Pumpkin is loaded with vitamin A to help strengthen the baby's eyesight, growth, and immune system. Depending on the variety, pumpkin also contains other essential nutrients like vitamin E, vitamin B6, folate, vitamin C, iron, and more.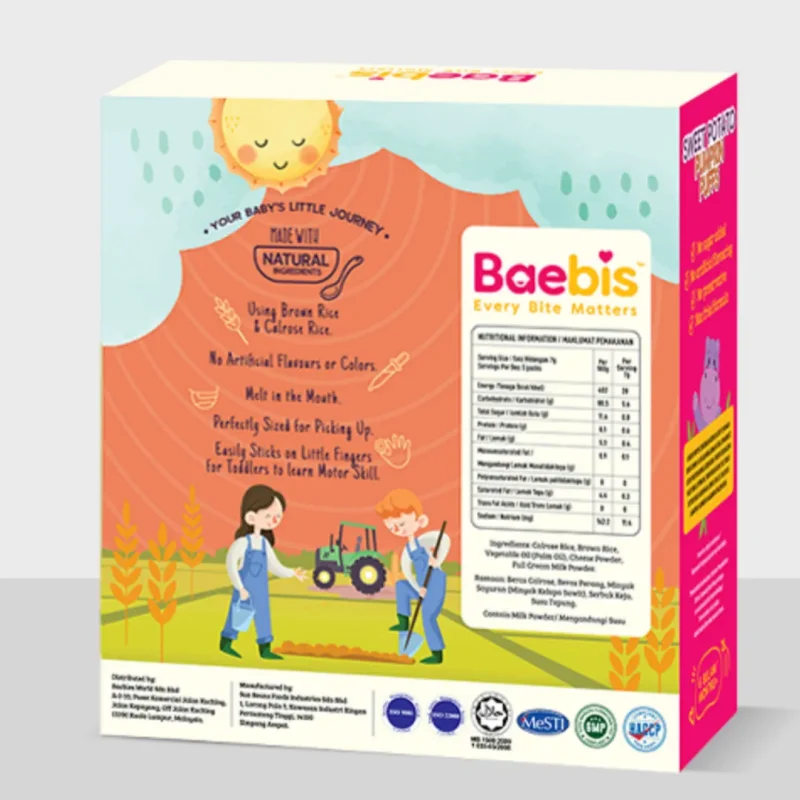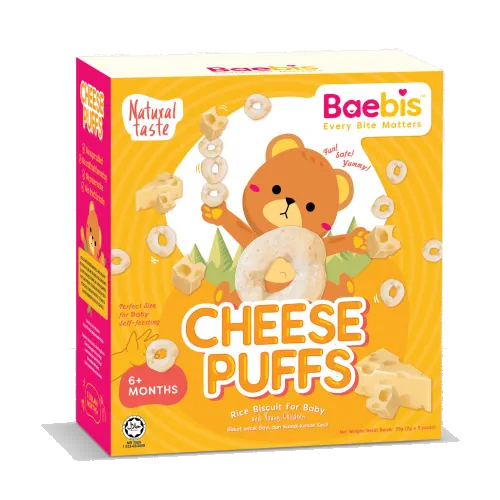 Baebis Puff CHEESE | 5 x 7g | 6M+
Cheese can form part of a healthy, balanced diet for babies and young children, and provides calcium, protein, and vitamins. Babies can eat pasteurised full-fat cheese from 6 months old. Baebis has melted high calcium cheese over our rice puffs. Baebis Rice Puff is really fun and tasty finger food for babies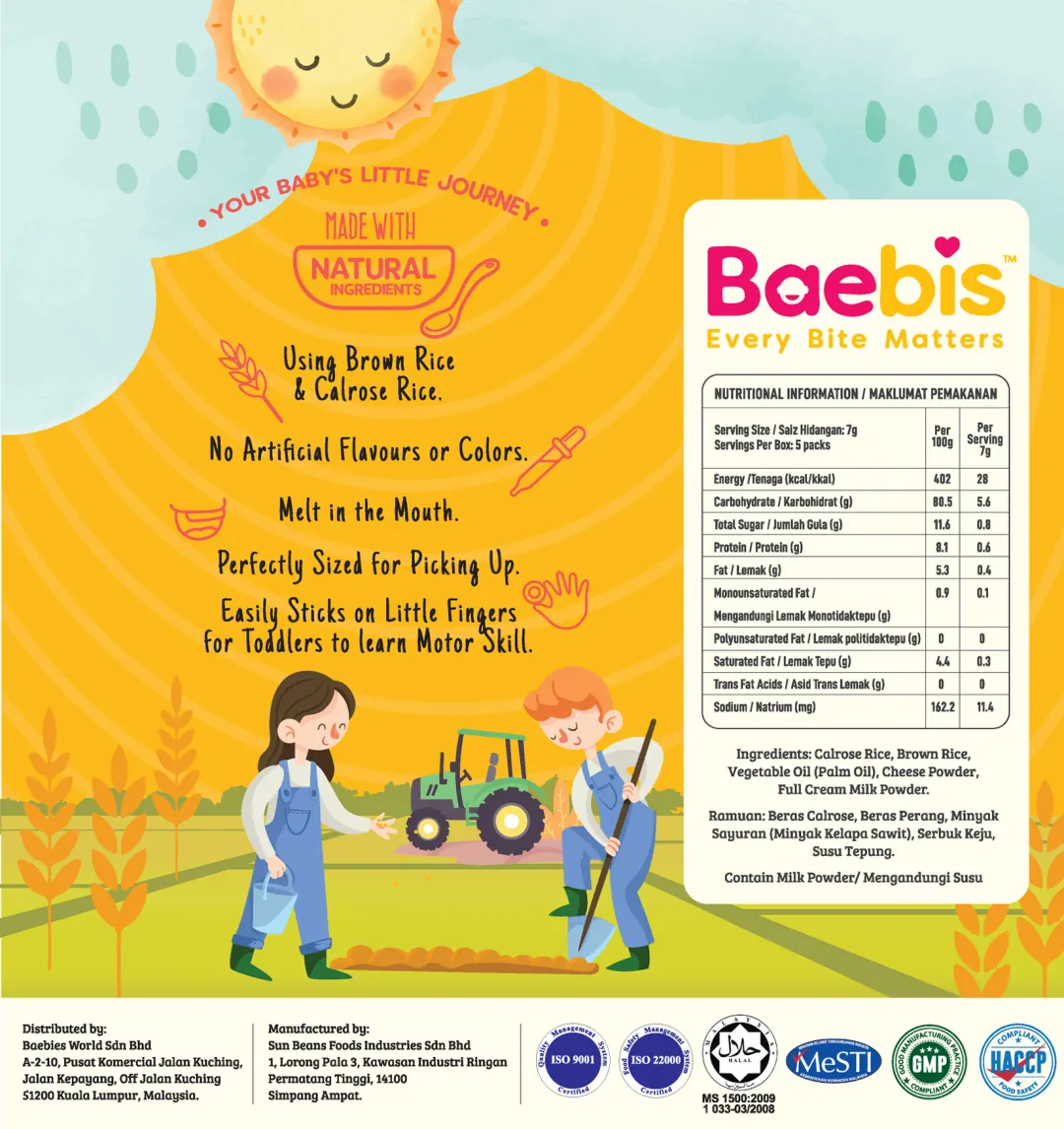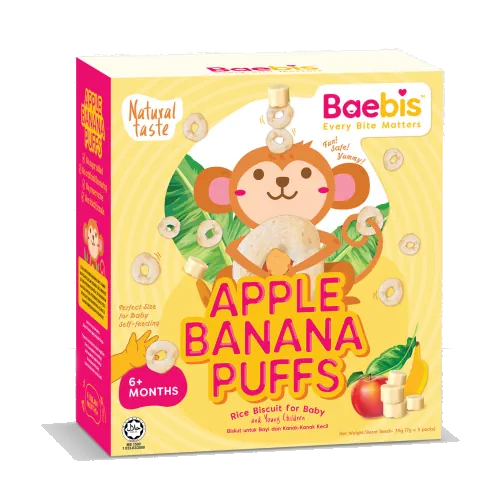 Baebis Puff APPLE BANANA | 5 x 7g | 6M+
Bananas are a great option for the first solid food for babies. In fact, bananas are great food for babies, kids, and adults of all ages and stages. Its naturally sweet taste with lots of key nutrients is an ideal food for babies. Our puffs have mixed the mashed bananas and your babies sure like it.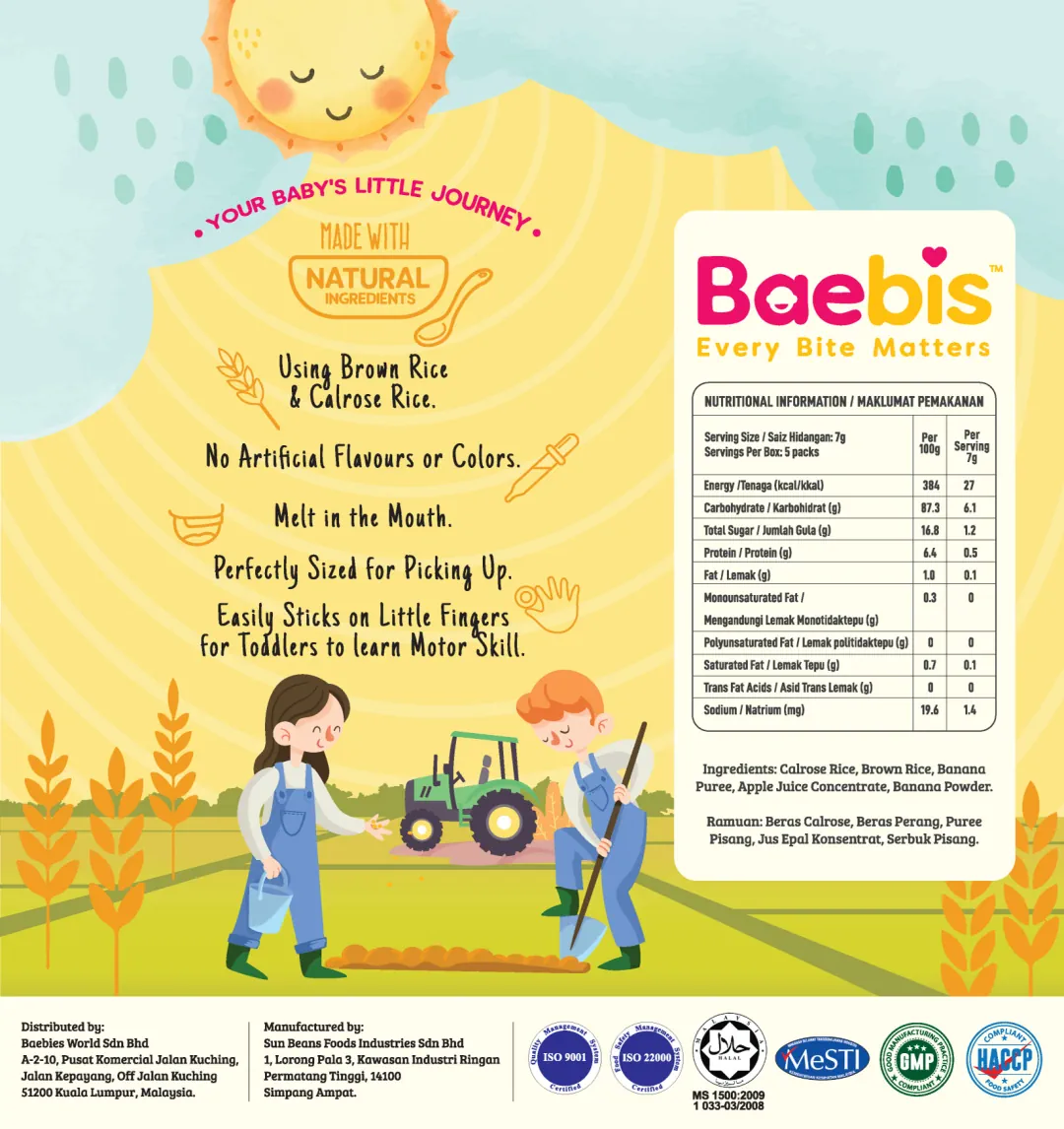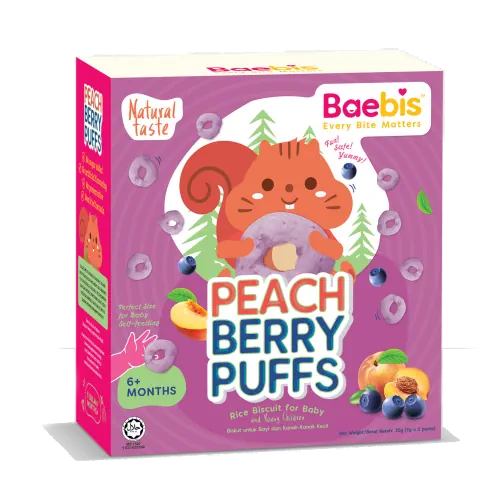 Baebis Puff PEACH BERRY | 5 x 7g | 6M+
Berries are high in antioxidants and they also contain fiber, Vitamin A, and Vitamin C. They are naturally sweet and unlikely to produce an allergic reaction. However, there are many parents still afraid of giving berries to their babies before they are introduced to solid food. Baebis World understand your concern and we have blended our organic pureed berries into rice puff so your babies can enjoy the nutritious puffs with no worries.