Babylove T-Shape Bath Support | Deluxe | 47 x 62cm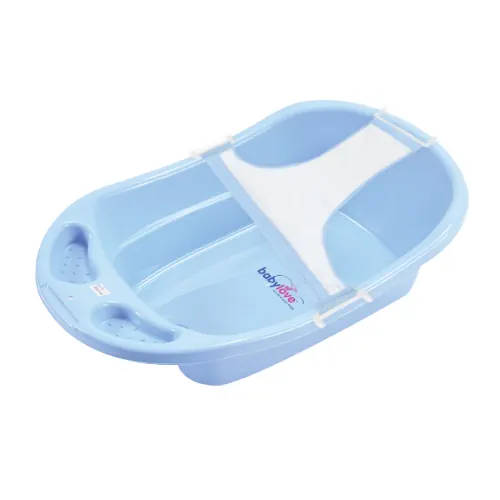 T-Shape Baby Bath Net is actually one type of anti-slip support to protect your baby during bath. It allowed your baby to lay on and support he/her head above the water during the bath. This Babylove T-Shape Bath Support has two layers with a head pad, yet another model has single-layer netting. The length is adjustable by just rolling it and hook to shorten the length for a smaller bathtub.
Tips: For newborns and babies up to six months old, fill the bath with about 8cm to 10cm (3 to 4in) of water. Never fill the bath more than hip-high (in a sitting position) for older babies and children. And never put your baby into a bath when the water is still running as the water temperature can change rapidly.
Material & Measurement:
Mesh 18.8″ x 24.8″ (47cm x 62cm)