White Roast Organic Baby Rice Snack | 6M+ | 30g

The perfect snacks for your baby! 100% natural cracker made with sincerity.
Melts easily with saliva, allowing babies with no teeth to chew it softly.
Easy to grand and helps with small muscle development.
White Roast Organic Baby Rice Snacks are made from popped rice.
The white roast baby organic snack always puts children's health and nutrition in mind, therefore, only organic grains and vegetables are used without any never additives, making it a savory and nutritious snack for your baby.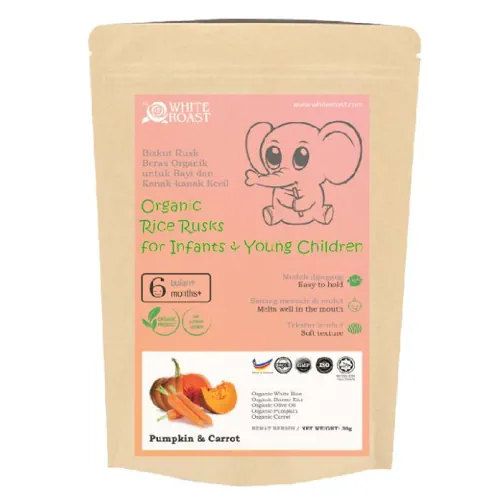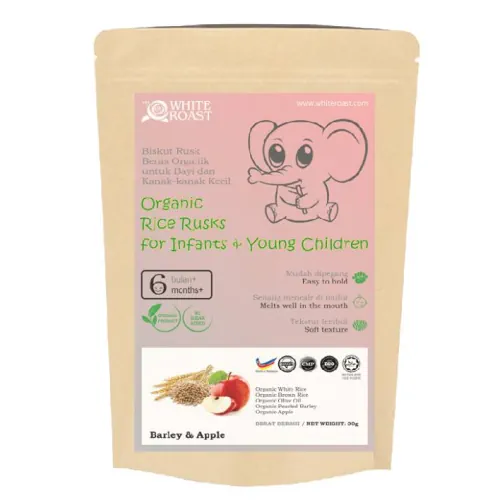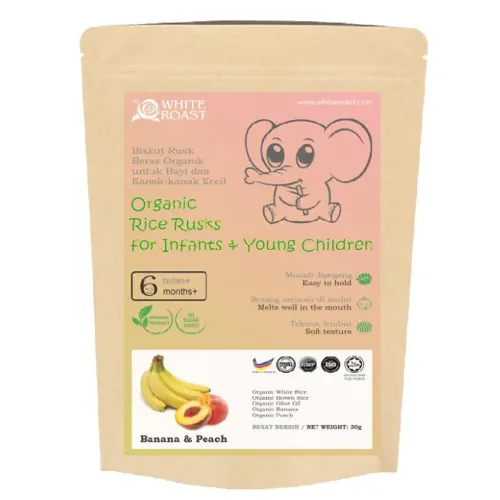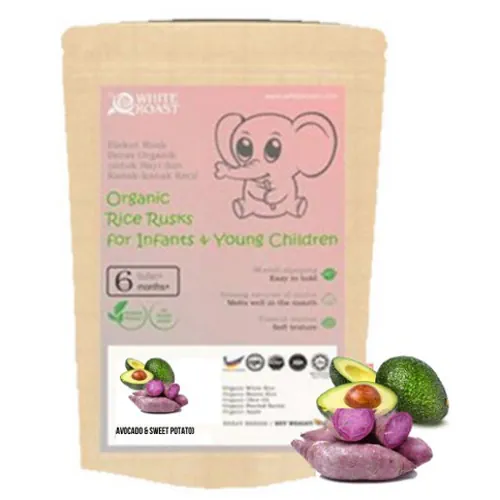 Purely organic ingredients
No sugar added
No preservative and addictive
Halal
Easy to hold
Melts well in the mouth
Soft texture
Ingredients: Organic White Rice 87.5%, Organic Brown Rice 9%, Olive Oil 1%, Acidity Regulator (Calcium Carbonate E170) 0.9%, Banana Powder 0.8%, Peach Powder 0.8%
Content : 30g
Recommended Age: From 6 Months & Above