Tommee Tippee Starter Set With Super Soft Teat | Decorated Bottle Starter Set | Closer-To-Nature
Tommee Tippee Starter Set With Super Soft Teat includes bottles, teats, soothers and a bottle brush
Tommee Tippee Starter Set With Super Soft Teat's bottles come with a unique extra wide, easy-latch-on teat
Super-sensitive valve helps little ones ingest more milk and less air
Easy-hold bottles with the latest super soft teats
BPA-free for ultimate reassurance
Teat developed with breastfeeding experts and mums to mimic the breast's natural flex, stretch and movement. Made with a soft silicone that feels like skin, and gently elongates and flexes during feeding to mimic natural breastfeeding action
Larger shaped teat allows baby to latch on easily and further supports the transition between bottle and breast
Easy hold bottle can be held in 3 ways–cradled comfortably in the hand, gripped in the same way as a traditional wide neck bottle, or held from the base.
Content : 4 x 9oz bottles With Medium Flow Teat, 2 x 5oz bottles with Slow Flow Teat, 1 x Air Soother 0-6m, 2 x handles , 1x bottle brush
Recommended Age : From newborn & above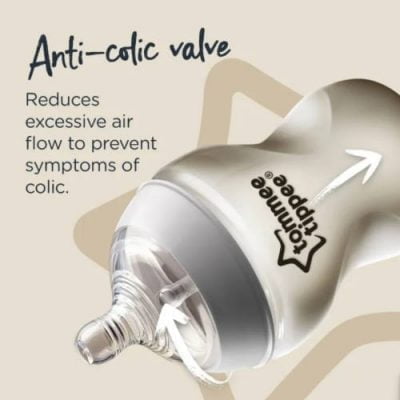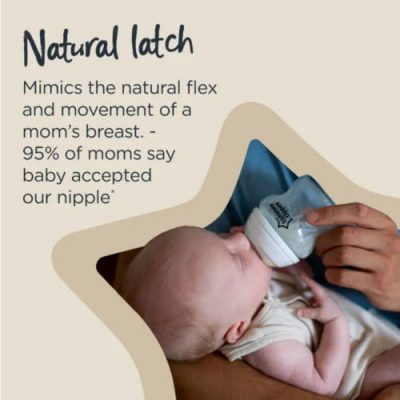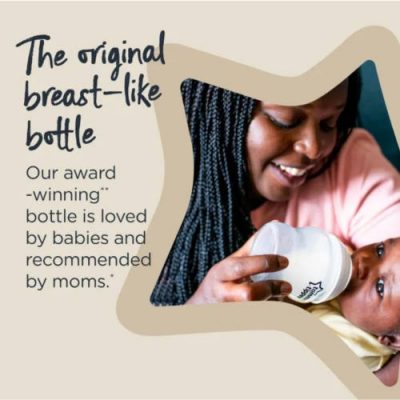 ---
We also have the Tommee Tippe Teat for replacement if you need to purchase additional or extra. These teats will need to change often and also could be spoil due to excessive biting from the baby.