Tips To Consider Babywearing For Parenting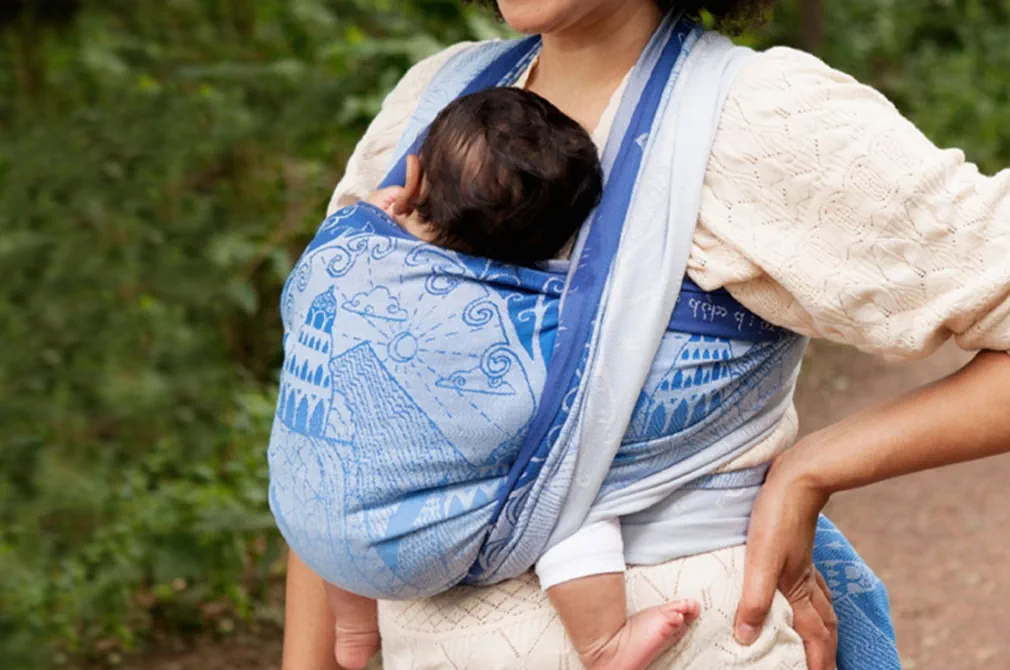 A study published in Pediatrics found that carrying your baby around throughout the day can reduce crying up to 51%. A baby carrier allows you to carry your baby around while you are doing other things, such as cleaning up after the baby, taking care of other children, or just eating lunch.
Babywearing is a great option for parents who have babies that struggle to sleep in their cribs. It allows them to carry their baby around while they do other things, such as clean the house or take a break from their children.
Babywearing can be a great way to bond with your baby, especially if you are not breastfeeding. It was especially helpful during winters when you couldn't push any stroller up the stairs or down the snow.
A Toronto pediatric physiotherapist says babywearing is a great way to help your child develop. Although it is important to put babies on their backs when they sleep, they also tend to spend a lot more time awake on their backs. Flathead syndrome, neck tension, and torticollis can result from this.
Babywearing can be a simple and effective way to treat and prevent these problems. It removes the pressure from the head and allows for more freedom of movement.
Babywearing can facilitate this. "The most important thing in babies' development,". Babywearing also allows infants to look around. This allows them to develop neck control, eye contact, and interaction that aid their cognitive development.
Are you ready for babywear but not sure where to begin? Here are the basics.
Choosing A Carrier For Your Baby
You can try a carrier on in a local store, with a babywearing group, or with a consultant. You will feel most comfortable in a carrier that is right for you. Virtual appointments are available by many consultants, so they can ensure you get the right fit.
Be aware that buckle-equipped carriers, such as those offered by Ergobaby, Baby Tula, Lillebaby, or Beco may not be the best choice for you. Buckle carriers are more structured, making it more difficult for you to adapt them to your body.
While ring slings and stretchy woven wraps can be difficult to adjust to your body, their simple design allows for a customized fit. The Didymos DidyKlick is a half buckle carrier that combines the comfort of a buckle and the adjustability and flexibility of a wrap. They are becoming increasingly popular because they offer ease and comfort.
There are few types of how you can go for babywearing. Structure Baby Carrier, Baby Sling or Baby Wrap. Click HERE to find out more.
There are also many babywearing support groups that could help you in this in Social Media. Join them and get more advice and share some experience with mothers in the group to help each other.
There are also babywearing classes that you can join that are organized by many brands. They are also able to help you with type to select and how to babywearing.
Babywearing expert suggests that you think about aesthetics once you have decided on a style. They say that you want a carrier you love because you will be wearing it.
Get Started
Parents can learn how to use their baby carriers by watching tutorials on YouTube and joining one of the many Facebook groups that are dedicated to babywearing.
Practise
It can be difficult to master any new skill, especially one that involves wriggling babies. Practice with a doll, beans, rice, potatoes, or beans before they are born. Your baby will be calmer and more cooperative if you are confident in sub-ining them.
Take It Slow
Although many babies are hesitant to accept the carrier lifestyle at first, they will eventually love it. It just takes them longer to adjust to the carrier. You can pause when your carrier is tightened. Support your baby with your arms, and then soothe them.
Take a deep breath, and if they aren't settled, take another deep breath. After they feel secure, you can start to walk or bounce. Some babies will cry until you get moving. Begin with just a few minutes at first. Then, you can start to wear your baby for longer chores or outings.
Place Baby Correctly
Babywearing poses two main risks: a baby could slouch down on their chest and rest their chin on it, or the fabric could block their airway. This can inhibit breathing. This is easily avoided with good positioning.
The carrier should be placed so that your baby's head is above your chest. The carrier may be too loose if you feel discomfort, back pain, or need to hold your baby's hand for support. If your baby is grunting or snoring, adjust the position immediately.
Overheating is another concern when babywearing. Babywearing can cause heat buildup. Be sure to keep your baby warm and comfortable.
It is recommended to the parents to raise their baby's hips higher than their bum. Experts suggest that they keep their baby's hips elevated above their bum with their hips tucked, and spread the fabric from knee to knee. This position promotes hip development.
A mother babywearing expert says she is grateful to have had her babies, and that her favorite part was the freedom it gave her. She says, "You are meeting the needs of your baby while also meeting your own." What could be more satisfying than this?