Simba Wide-Neck Ultra Soft Teat | Round Hole | Cross Hole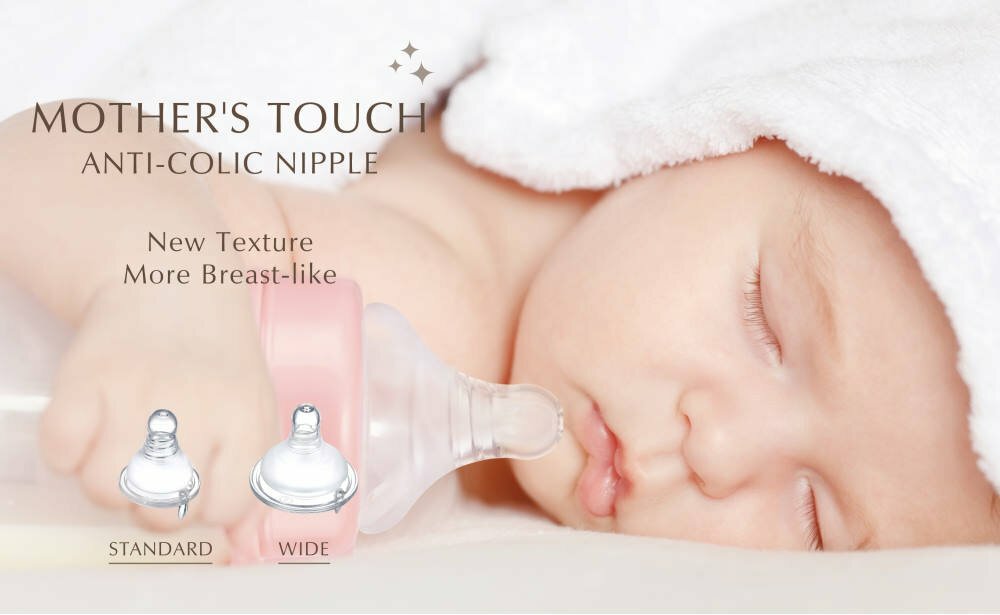 Simba Wide-Neck Ultra Soft Teat Features:
Anti-tearing protective ring, more durable and prolong the usage.
Ultra soft texture with thickened base, prevents vacuums while feeding.
Elasticity enhance stripes, more flexible and durable.
Textured finish prevents adhesion between the lips and the teat.
Enhanced fixing groove provides perfect closure to prevent leakage.
Extended venting valve, providing efficient air transmission.
Food grade silicone from Japan, in compliance with international standard.
Size indication on the bottom flange, easy to identify.
Material: Food grade silicone (-40℃~+150℃)
Instruction: Gently supple the air vent before first use to avoid vacuums or stuffed milk flow, and sterilize it before every use.
Reminder: Auto straw set does not apply to round hole teat.