Shnuggle Eco Touch Nappy Bin
Fuss-free 'drop and go' operation
The simple, one-handed 'drop and go' operation removes the hassle of struggling with an overly complicated system. Just let the bin do the work so the focus never shifts from the baby.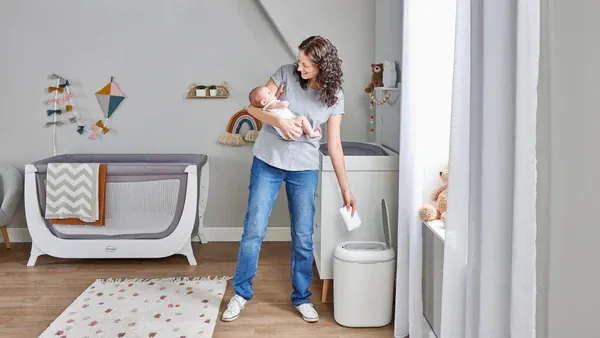 Dual Seal Odour Air-lock
Even when the Shnuggle Eco Touch Nappy Bin outer lid is open, the dual-seal odour air lock keeps unwanted odours trapped inside.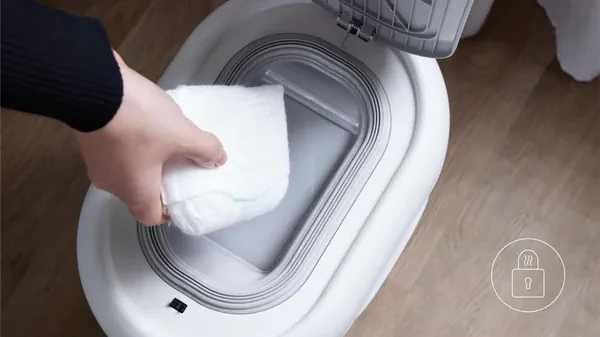 Cassette Free Design
Changing the bin liner has never been easier with a cassette-free design that saves time, ongoing costs, and plastic waste.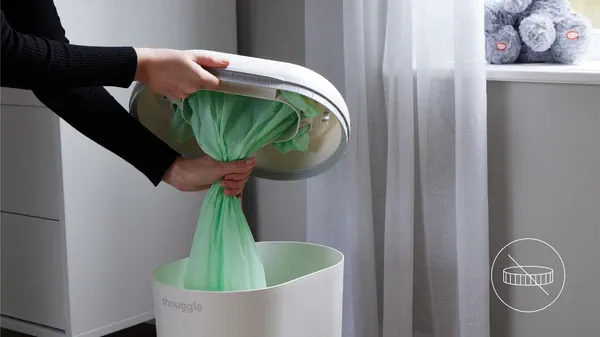 Anti-bacterial Touch Points
For extra peace of mind, everyday touch points have been treated with an anti-bacterial additive.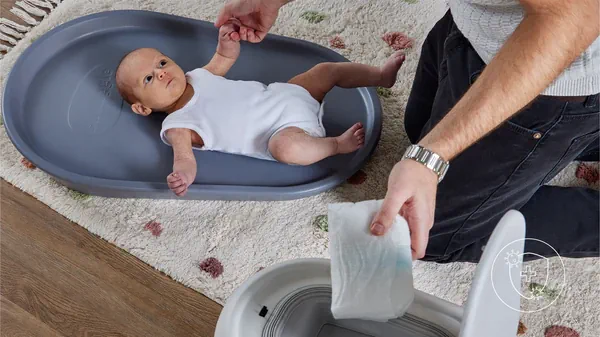 Changing the bin Liner has never been easier