Princeton Goldiva Series Diaper Bag
Princeton Goldiva Series Diaper Bag is a magical diaper bag that could be transformed into a laptop bag with a simple step. By reversing the step, it turns out to be a multi-compartment diaper bag instantly.
Princeton Goldiva Series Diaper Bag is specially designed to facilitate young and modern parents to organize the baby's products into different compartments such as baby bottles, flasks, baby clothes, shoes, bibs, diapers, milk powders, etc. This provides convenience for parents who want to bring their baby to go out for outdoor activities.
There is a total of 3 main compartments:
For babies' clothes & diapers
Milk bottles and food containers
Parents' personal belongings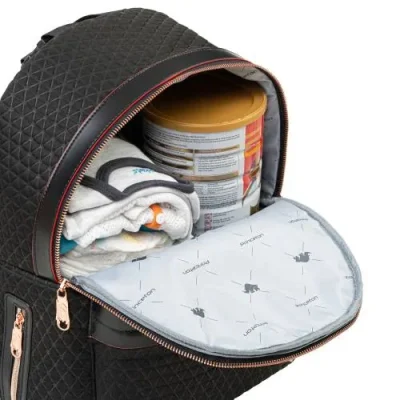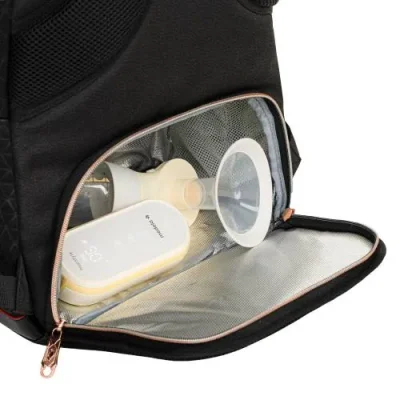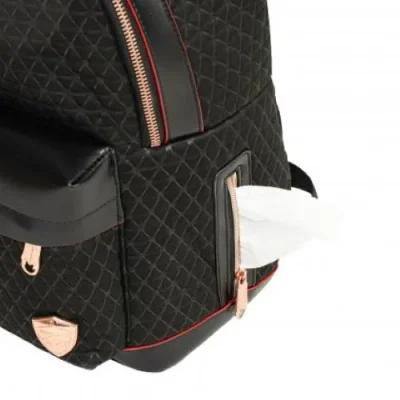 Special Features:
Built-in large compartment with aluminum insulated foil to maintain the milk temperature from 3-6 hours.
Built-in stroller buckle, for easily hanging it on the stroller.
Easy access to a small pocket for key and pacifier.
Backpack style diaper bag is easy to travel together with your kids.
It offers important compartments and handy features like quick access to wet wipes that keep essentials close at hand.
Ergonomically shaped
Comfortable padded shoulder straps
Available in 3 colours – Black, Royal Blue, and Grey.