Pigeon Toothgel For Children | 45g | 1-3 Years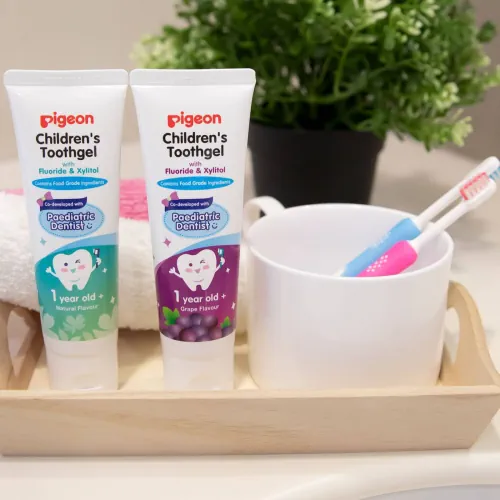 Pigeon toothgel is co-developed with a Pediatric dentist to clean children's teeth and gum as well as prevent cavities. The unique Pigeon toothgel formula provides a dual function by providing strong cavity resistance on the outer surface and helps strengthen tooth enamel in the mouth. Suitable for 1 year and above.
Ingredients: Aqua, Malitol, Propylene Glycol, Xylitol, Cellulose Gum, Potassium Sorbate, Sodium Benzoate, Sodium Fluoride, Sodium Citrate, Glyceryl Caprylate, Citric Acid, Polysorbate 20
Contains 1000ppm Fluoride
Helps strengthen tooth enamel and prevent cavities
Contains food-grade ingredients
No paraben
No SLS
Low Foaming
Contains food-grade ingredients
Usage: Brush teeth at least 2 times a day. Adult supervision is recommended. Children of 6 years and younger, use pea size amount under supervision to minimise swallowing. In case of intake of fluoride from other sources, please consult a dentist or doctor.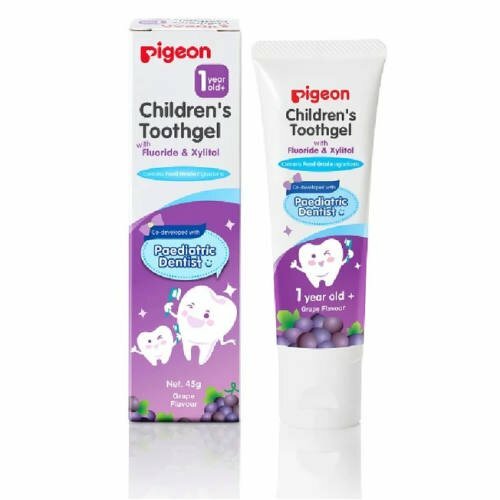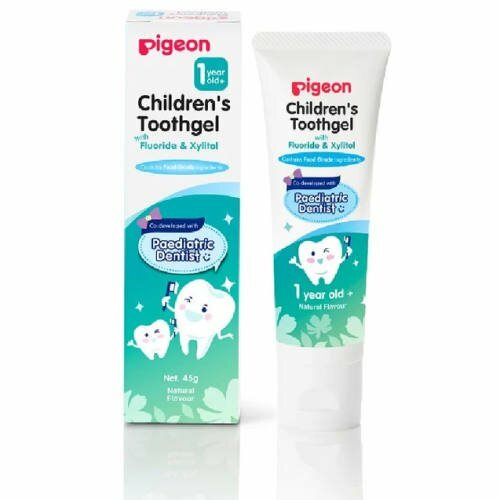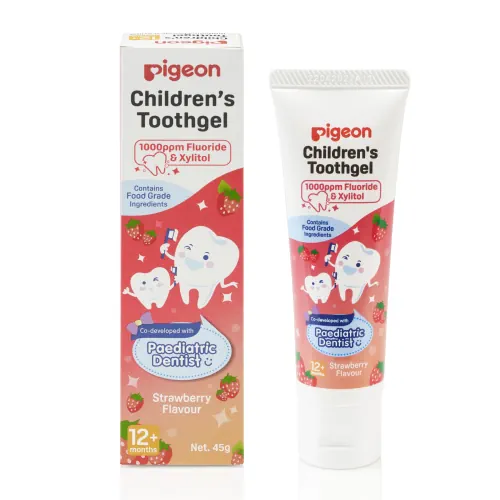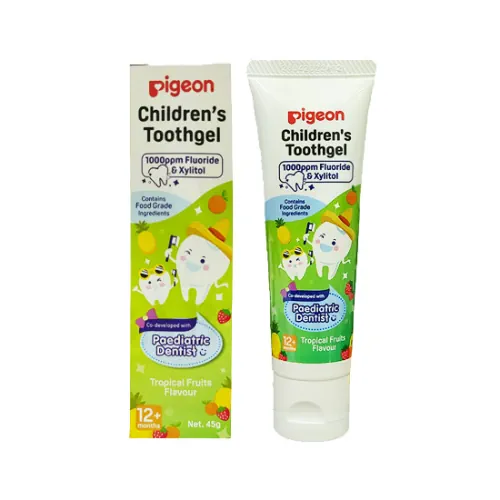 Amount of toothgel to use defers for children's age:

1-3 years old: A rice grain size
3 years old and above: A pea size
Recommended Age: 12 M+
---