Offspring Ultra-Thin Diaper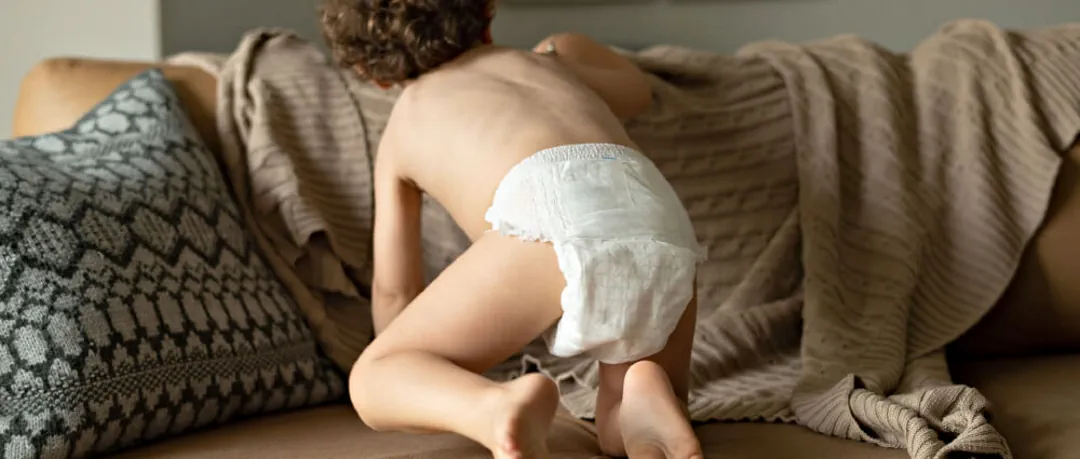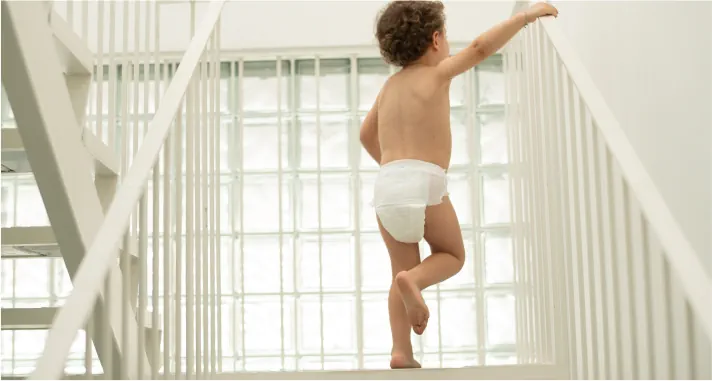 Barely any bulk
When diapers get wet, they bulk up. But it doesn't have to be this way. Hyper-absorbent core absorbs and evenly distributes fluids to prevent bulking, even with movement and impact.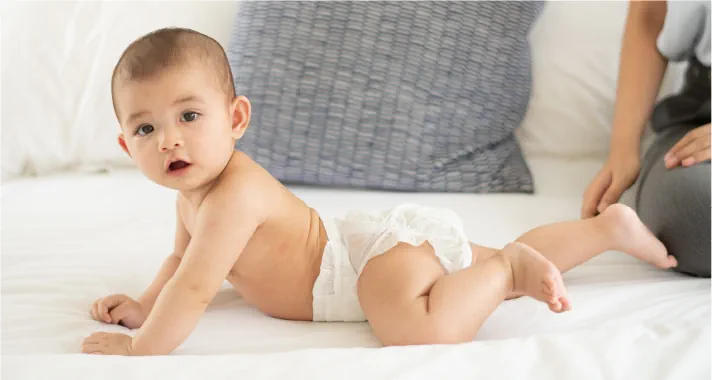 Quick-drying
Hyper-absorbent, wood pulp-free core absorbs fluids quickly to ensure that baby's bottom stays dry when the diaper is full.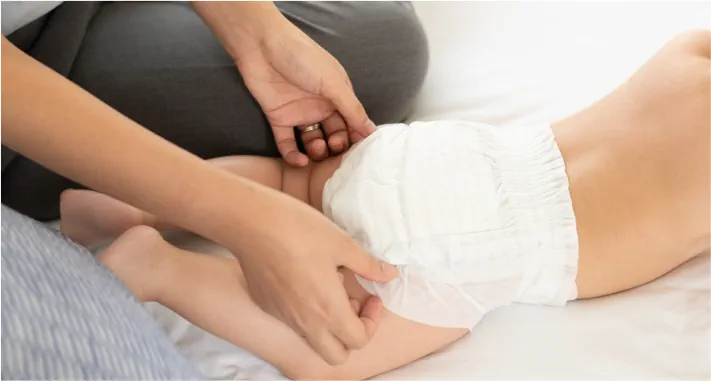 Light and breezy
Extremely lightweight and thin, these Offspring Ultra-Thin Diapers provide ultimate comfort and breathability, especially in tropical weather. Bulk-free, maximise your baby's movement during the day!
A flexible and soft waistband made of polymer spandex ensures a snug fit
Luxurious, ultra-soft, 3D-embossed top sheet keeps baby's bottom dry and comfortable
Dual layer core for superior absorbency and dryness
Made with sustainable chlorine-free FSC-certified woodpulp
Re-fastenable velcro tabs with no sharp edges keep baby's delicate skin free from scratches
Enhanced double leak guards prevent leakages – no more spills!
Ultra-breathable & stylish outer layers keep baby comfortable while looking adorable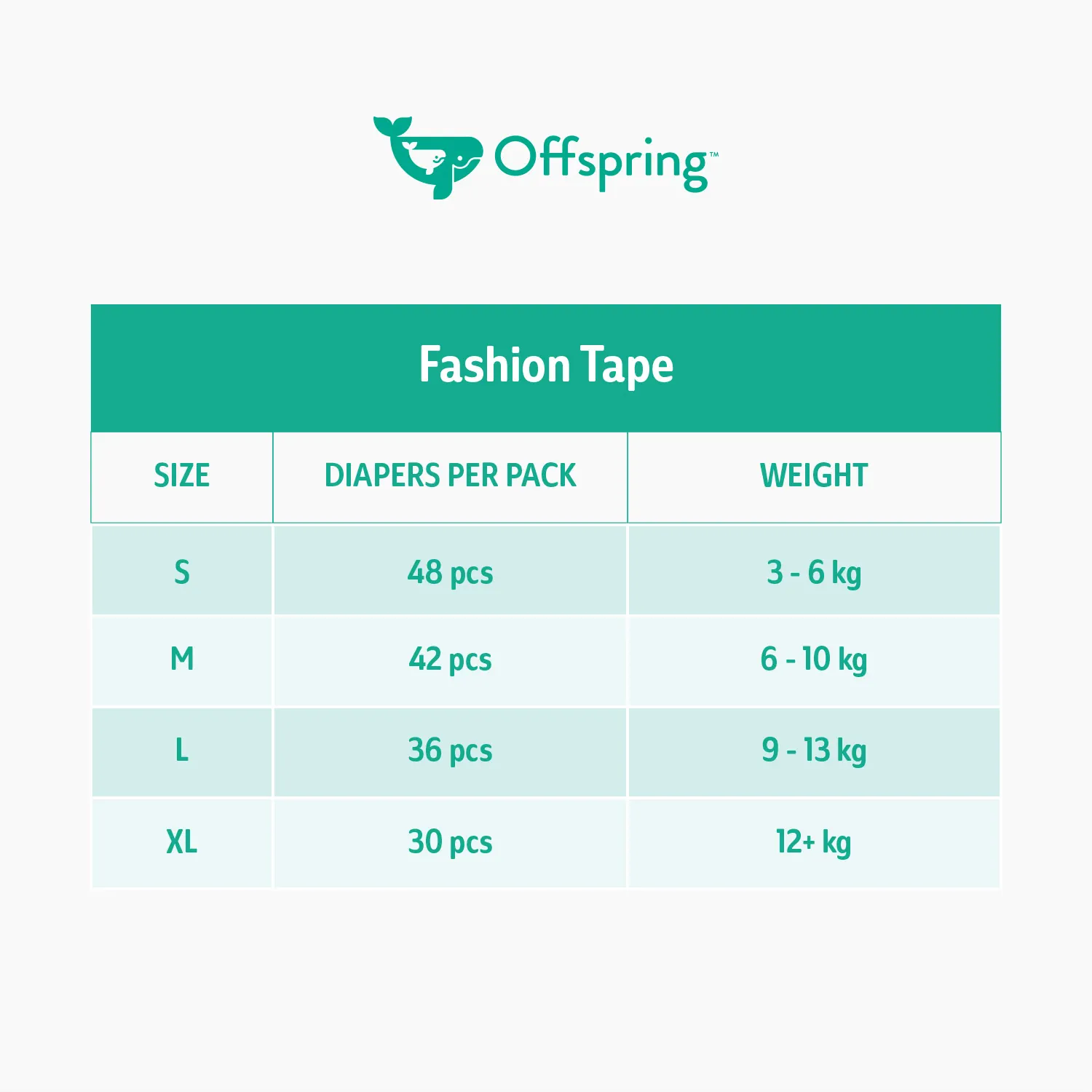 TAPE DIAGRAM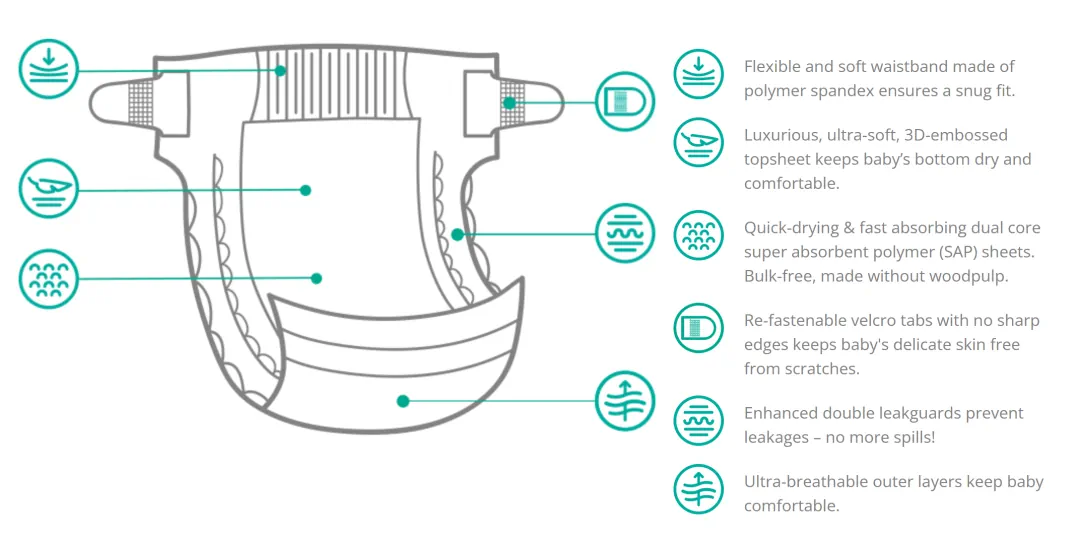 PANTS DIAGRAM