Nuk Baby Bottle Cleanser
Ban those harsh dishwashing liquids, when it comes to the safety of your child.
A baby's food in the first few months consists mainly of milk and puree. The tough milk proteins are left in the baby bottle, the teat and on the dishes, cultivating germs, bacteria and bad smells. The Nuk BABY BOTTLE CLEANSER has been specially developed for cleaning baby products:
Mild, highly effective, safe and hygienic cleanser for baby bottles, soothers and toys.
No harsh chemicals.
Hypoallergenic and biodegradable.
Washes like no other – bottles will sparkle like new, with little effort.
Perfect companion sale with any brand of bottles, teats, bottle brushes, sterilisers and toys.
Anything that baby puts in its mouth can be cleaned with this great cleanser.
Made in Australia with high quality, non-toxic ingredients.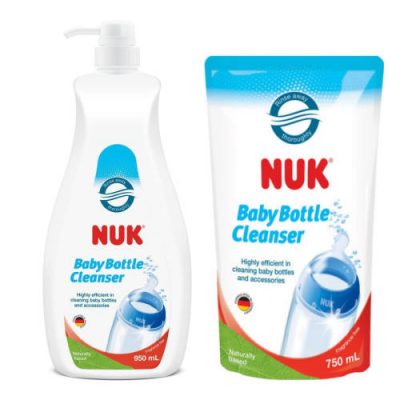 950ml Bottle + 750ml Refill Pack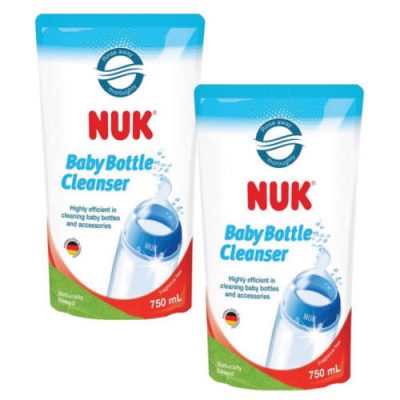 750ml Refill Pack TWIN