Mother-K Baby Toothbrush Set
The little ones get used to it and then they're willing to brush their teeth. Two types of Mother-K Baby Toothbrush Set in one set allow you to train and clean on different surfaces. Massage and strengthen the gums, making it easier to shoot the first, healthier teeth. The baby needs practice and skills before daily cleaning of teeth. Start with Mother – K essential oral cleansing products to ensure healthy oral hygiene and care. Attention
When giving the baby brushes, stay nearby and watch out. Do not leave the child alone for safety reasons.
Use only for its intended purpose, always rinse under running water.
Do not expose yourself to fire.
We recommend replacing toothbrushes every 3 months for safety and hygiene reasons.
Do not sterilize in the microwave/steam/UV sterilizer or boiling water, this may deform them.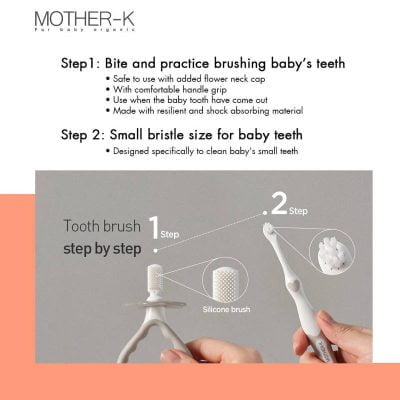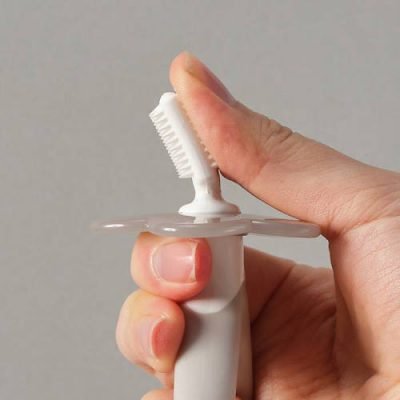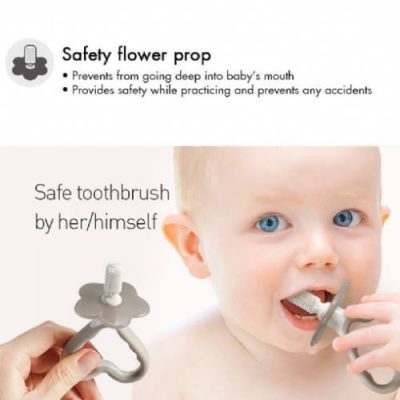 Baby tooth brushing kit Bite reflex and practice cleaning children's teeth.
When the teeth of the baby sprout, start cleaning with this shock absorbing brush.
With a comfortable and tailored handle, the baby can hold the brush himself and feel safe for the protection that closes.
Small bristle size for baby teeth
Mother-K Baby Toothbrush Set  bristles are small and carefully adapted to clean sprouting teeth. Safe toothbrush for themselves.
Protection of the shape
Safety flower pop prevent baby chocking