Marcus & Marcus Tritan Airtight Container | Baby Food Container
TRITAN AIR-TIGHT CONTAINERS
Marcus & Marcus Tritan Airtight Container is the perfect on-the-go solution for storing homemade baby food for your little one.
Marcus & Marcus Tritan Airtight Containers come in 4 ounces and 8 ounces capacities and are engraved with measurement markings so a portion can be adjusted. They are spill-proof and are good for storing different varieties of food such as breast milk, powdered formula, finger food, and yogurt.
Moreover, Tritan is BPA and Phthalate free, dishwasher and freezer safe. The long-lasting clarity allows you to spot the food easily inside the container. The shatter resistance is very safe for your toddler to carry around as a snack container. Each container comes with a silicone label for dating the contents and can be erased for next usage.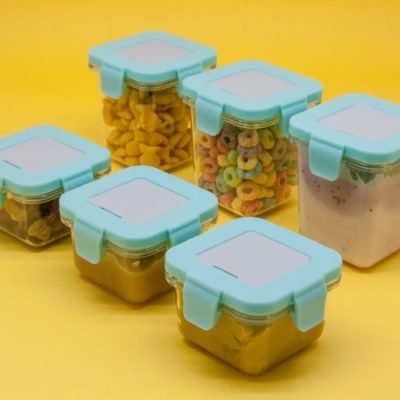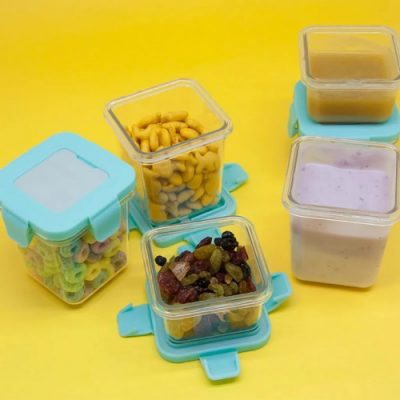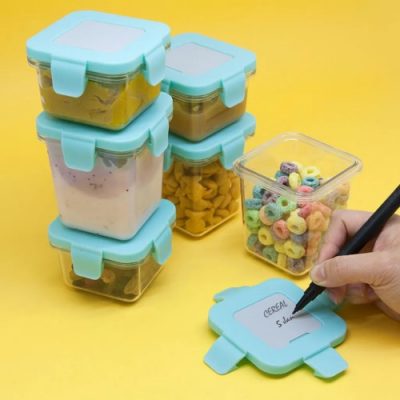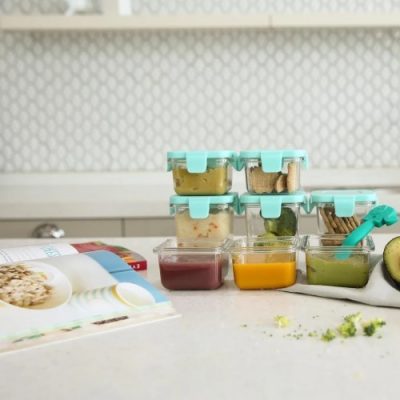 FEATURES:
CLEANING AND CARE:
Top-rack dishwasher safe
Freezer safe
Stains can be removed by washing with hot soapy water
Do not use abrasive cleansers or bleach products
Do not use the container on the stove top, or any type of oven
MATERIAL:
Lid: PP
Container: Tritan
Seal ring/label tag: food-grade silicone rubber
WITHSTAND TEMP:
-20°C to 220°C
-4°F to 430°F