Marcus & Marcus Baby Feeding Set | 12M+
When your baby graduates from liquid to solids, it seems like there are never enough bowls to go around. Marcus & Marcus Baby
Feeding Set
is the perfect set to get your baby started on solids.
Marcus & Marcus Baby feeding set includes one silicone bowl, one soft-tip
feeding spoon
that is gentle on the baby's gums, and one
silicone baby bib
. Products are molded from BPA and Phthalate free materials.
Choose from Marcus the Lion Cub, Pokey the Piglet, Lola the Giraffe, Ollie the Elephant, Willo the Whale, and Lucas the Hippo.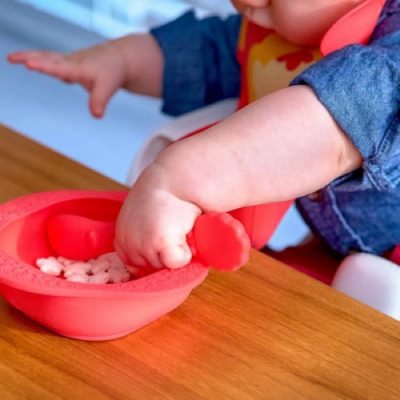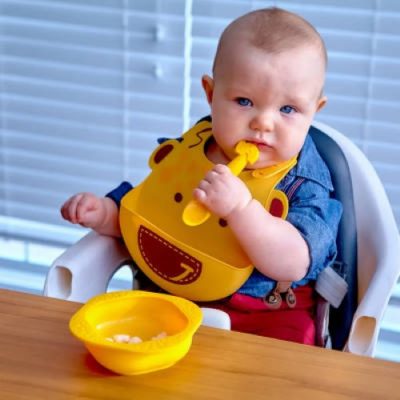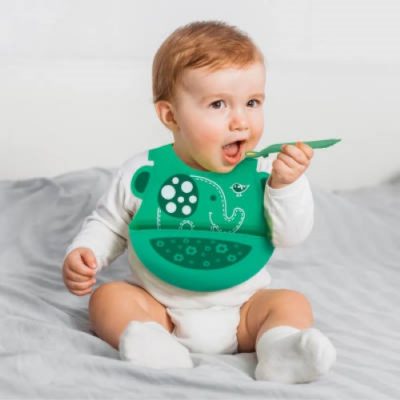 Features:
FEEDING SPOON
BPA/Phthalate free
Soft silicone spoon tip for tender gums
Easy grip handle
The resting tab keeps the spoon off the table
SILICONE BOWL
BPA/Phthalate free
Kid-friendly wide-base
Two easy grip handles
BABY BIB
BPA/Phthalate free
Extra large crumb catcher
Soft silicone is gentle on baby's skin
Two adjustable button latches
Cleaning and Care for Marcus & Marcus Baby Feeding Set:
FEEDING SPOON
Top-rack dishwasher safe
Steam sterilizer safe
Stains can be removed by washing with hot soapy water
Do Not Microwave
SILICONE BOWL
Top-rack dishwasher safe
Freezer safe
Microwave safe
Steam sterilizer safe
Stains can be removed by washing with hot soapy water
BABY BIB
Top-rack dishwasher safe
Steam sterilizer safe
Stains can be removed by washing with hot soapy water
Product Size:
BABY BIB: 27.5 x 3 x 2.1cm
FEEDING SPOON: 13.2 x 1.4 x 4.2cm
SILICONE BOWL: 13.8 x 4 x 13.8cm
(Capacity: 200ml)
Material: Food-grade silicone rubber
Withstand Temp:
FEEDING SPOON:
-20 Degree C to 120 Degree C
-4 Degree F to 250 Degree F
SILICONE BOWL & BABY BIB:
-20 Degree C to 220 Degree C
-4 Degree F to 430 Degree F
Recommended Age : From 12 Months & Above
Packing : 1 Bib + 1 Bowl + 1 Spoon / Box