MAM Transition Trainer Bottle 220ml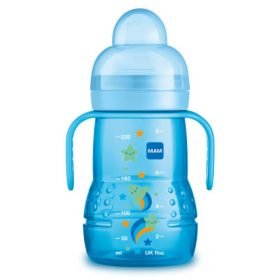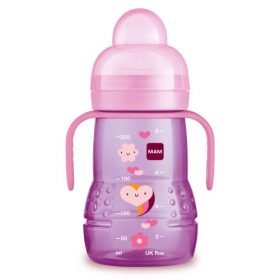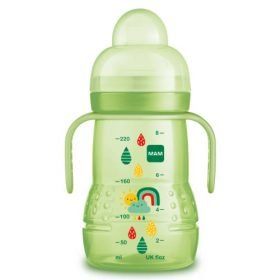 The MAM Transition Trainer Bottle has been designed to provide easy transition from a bottle to a cup. Featuring a super soft spill free spout for easy sip, the trainer will provide the first success of many babies of drinking alone from a cup. The plug in the spout means NO spillages and NO mess.
The ergonomically designed, structured handles are easy for small hands to hold. The spout, plug and handles can be used on all MAM wide neck bottles.
MAM Trainer+ : The easy and safe way for baby to learn to drink independently
Non-slip handles designed for tiny hands to hold
Silicone spout and handles are compatible with all MAM bottles
Size: 220ml
Recommended Age: From 6 Months and above.