Kindee Organic Toothpaste | 50g | 1Y+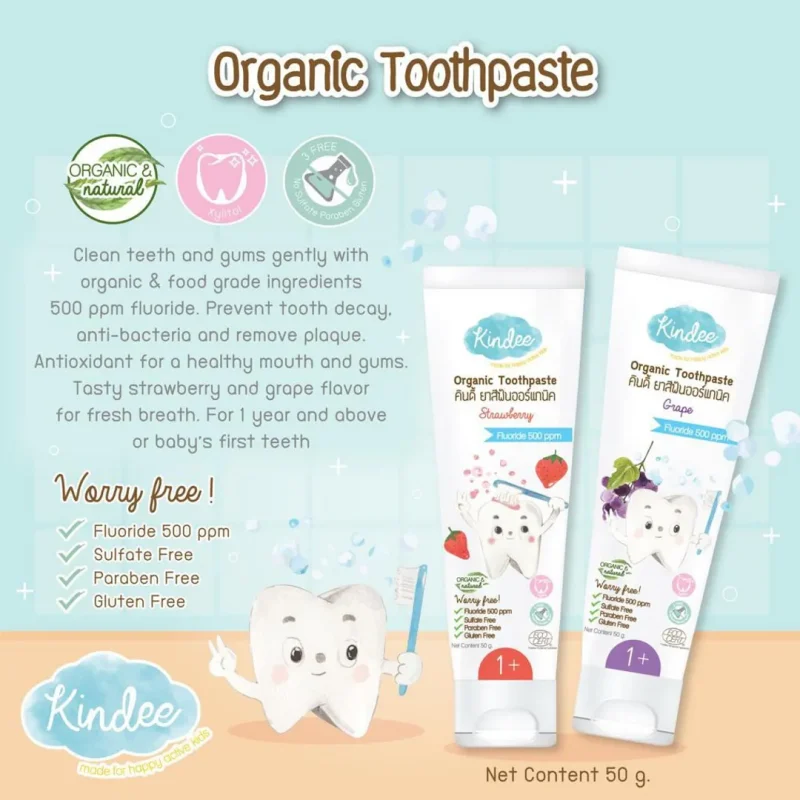 Kindee Organic Toothpaste is made from a natural formula using food grade and 30 % organic ingredients and 500 ppm fluoride. It cleans teeth and gums gently, removes plaque, and by using natural sweetener, it prevents tooth decay and anti-bacteria.
Free from Sulfate, Paraben, Gluten, and Abrasives
Fluoride 500 ppm.
Food Grade ingredients, Safe to swallow.
Organic ingredients such as aloe vera and propanediol.
Safe and gentle.
The good taste makes brushing fun.
For 1 year old and above or baby first teeth.
No SULFATE , No PARABEN, No GLUTEN, No ABRASSIVES.
Prevent tooth decay.
Use Xylitol as a natural sweetener.
50-gram tube.