Kindee Mosquito Repellent
Kindee Organic Mosquito Repellent Spray | 60ml | Lavender | 1Y+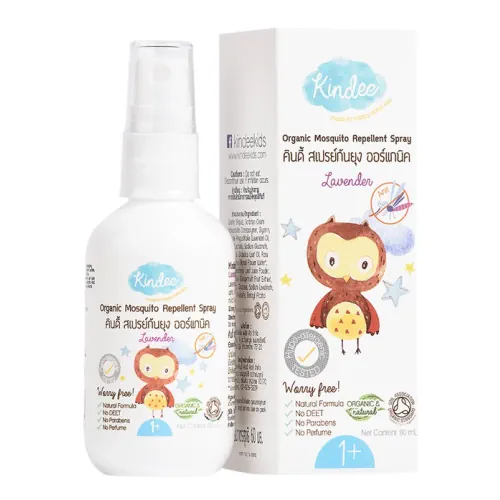 Repel mosquitoes for up to 4 hours with citronella essential oil
Water Based
Mild & safe for kids or sensitive skin
Worry-Free! Natural & Organic Formula
No DEET, Parabens, Alcohol, and Perfume
Hypo-Allergnic Products
*Citronella essential oil can repel mosquitoes
**Passed Mosquito Repellent Efficacy Test from Department of Medical Sciences
Directions: Spray Kindee Mosquito Repellent evenly on the skin. Reapply every 2-4 hours. Repellent efficiency is based on scent. If using on the face, spray onto fingertips and apply. Do not spray into the eyes.
Cautions: Do not eat. Discontinue use if irritation occurs.
Net Content: 60ml
Recommended Age: 4+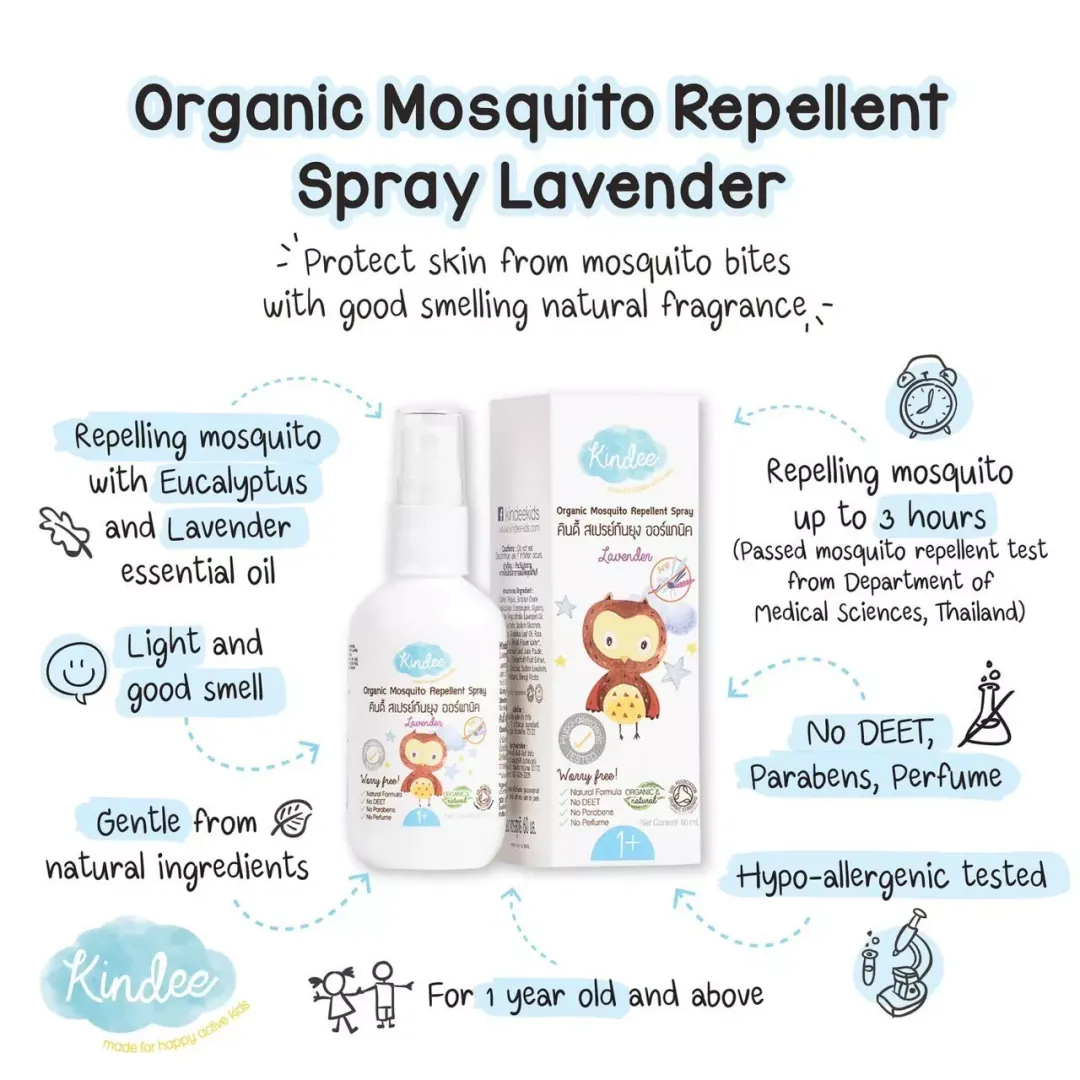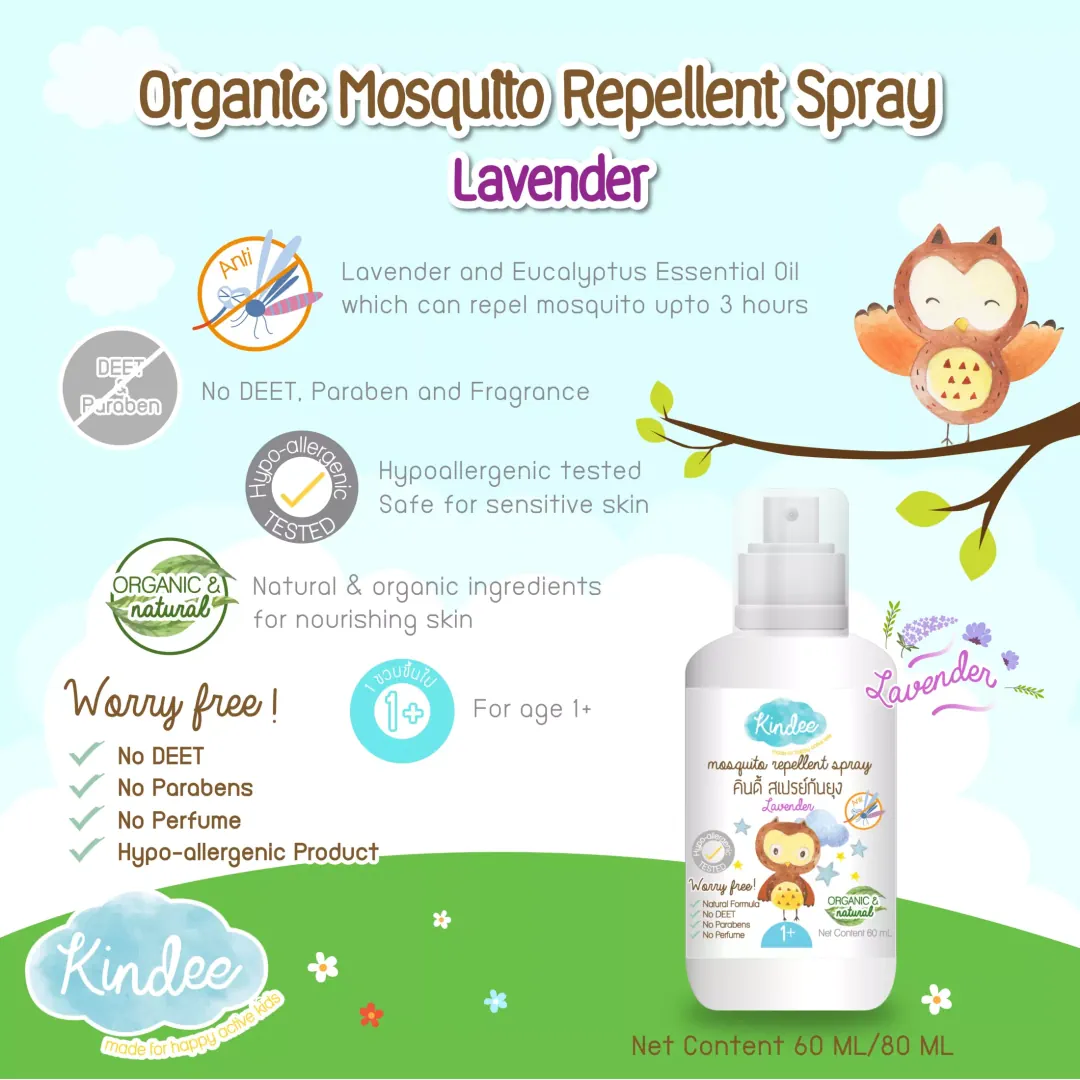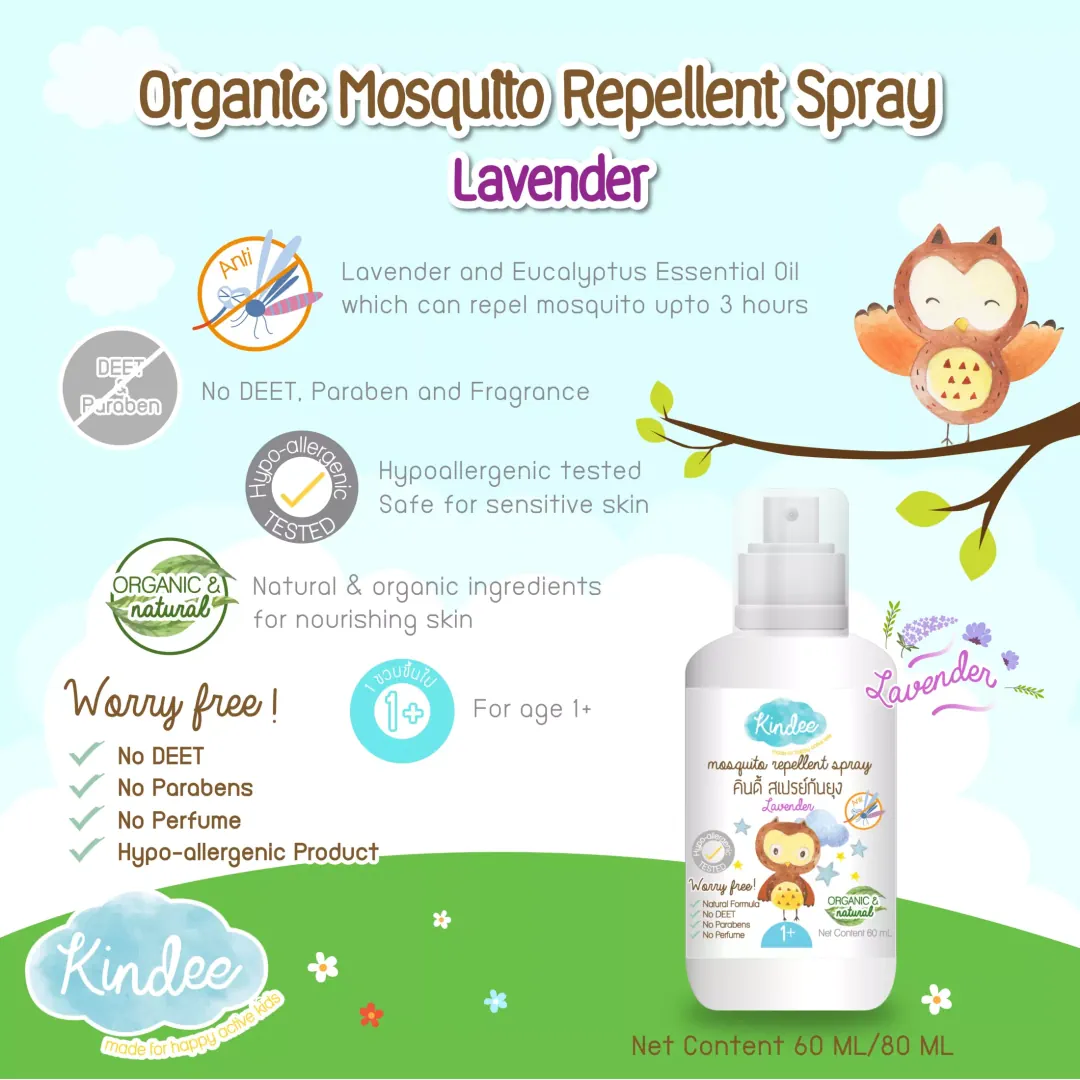 Kindee Organic Mosquito Repellent Lotion | 60ml | 1Y+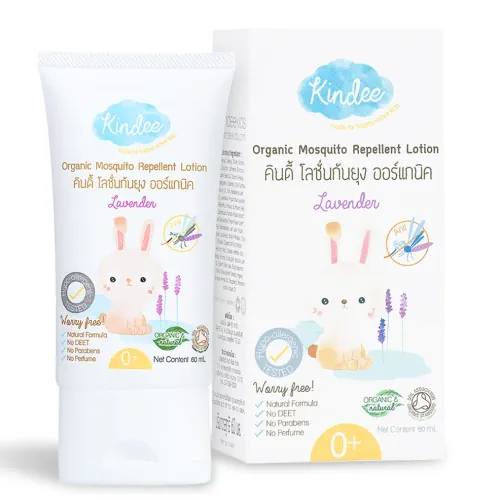 Repelling mosquito with Eucalyptus and Lavender Essential Oil.
Light and good smell.
Gentle from natural ingredients.
From newborn and above.
Hypo-allergenic tested.
No DEET , No PARABENS, No PERFUME.
Repelling mosquito for up to 3 hours.
Can be applied on both face and body.
Can be used every day.
60ml.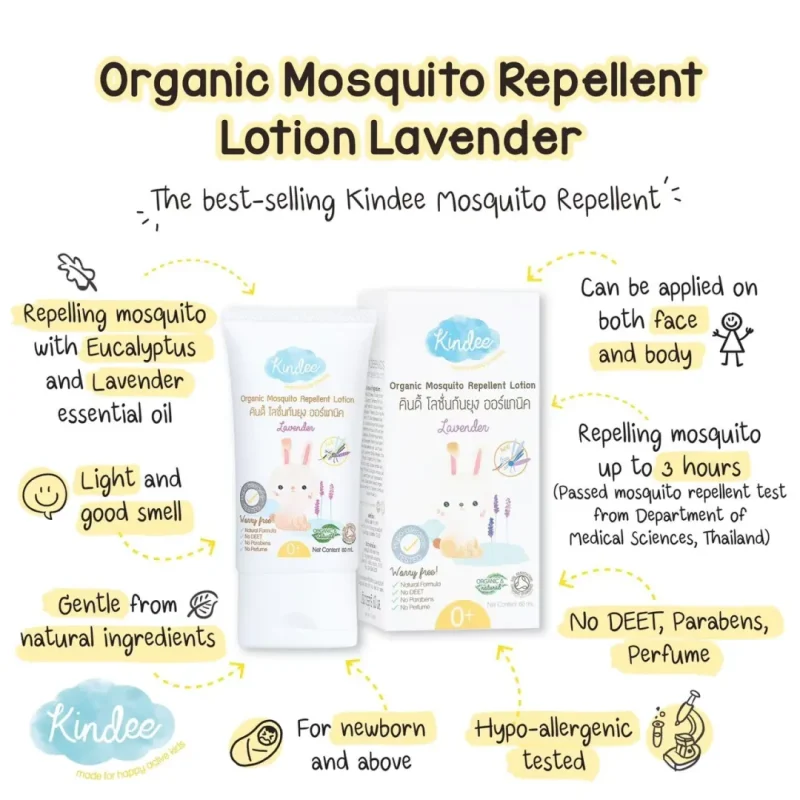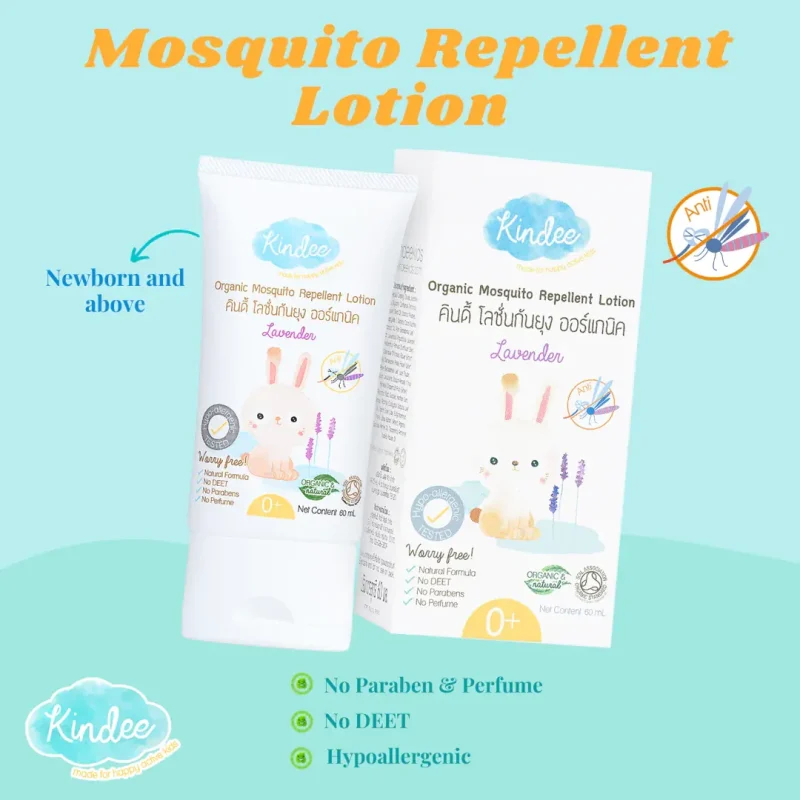 Kindee Mosquito Repellent Liquid Vaporiser Set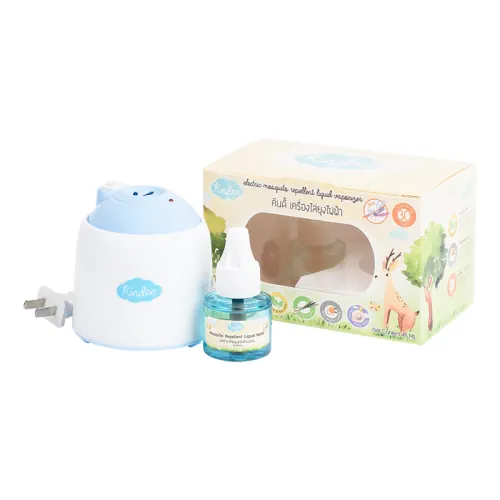 Repelling Mosquito with natural fragrance from Citronella, Lavender, and Eucalyptus.
No Effect on the respiratory system. Safety and gentle for baby and everyone in the family.
More convenient with 1-meter wire.
For newborns and above.
Use with Kindee Mosquito Repellent Liquid refill 45ml
Suitable for 13-15 square meter room.
Long lasting 30 days ( when turning on for 8 hours/day)'-Repelling Mosquito with natural fragrance from Citronella, Lavender, Eucalyptus.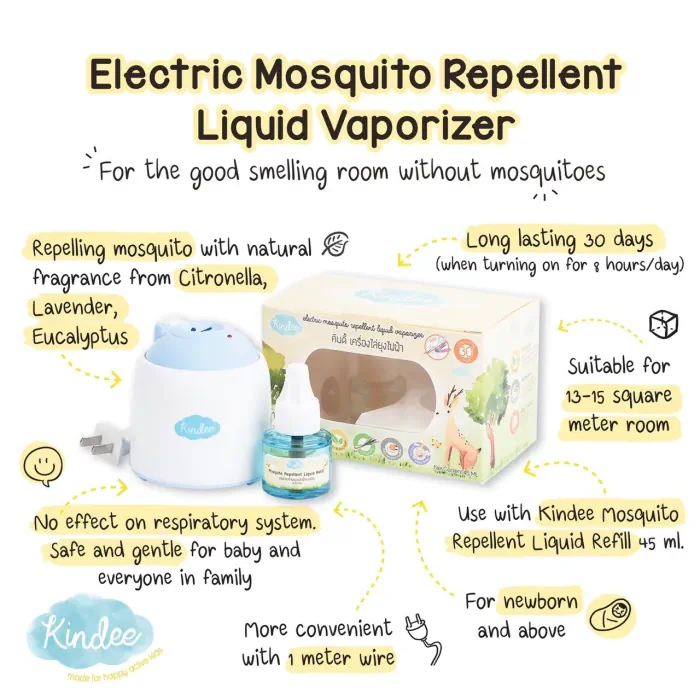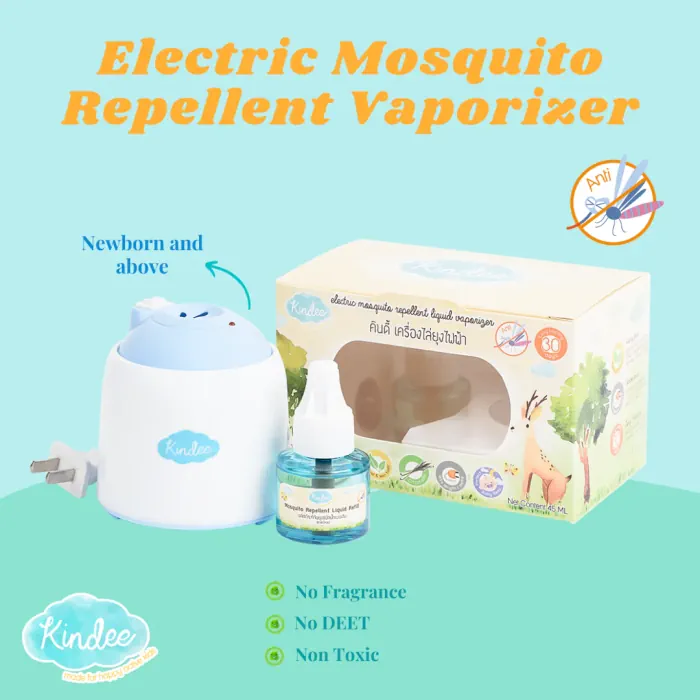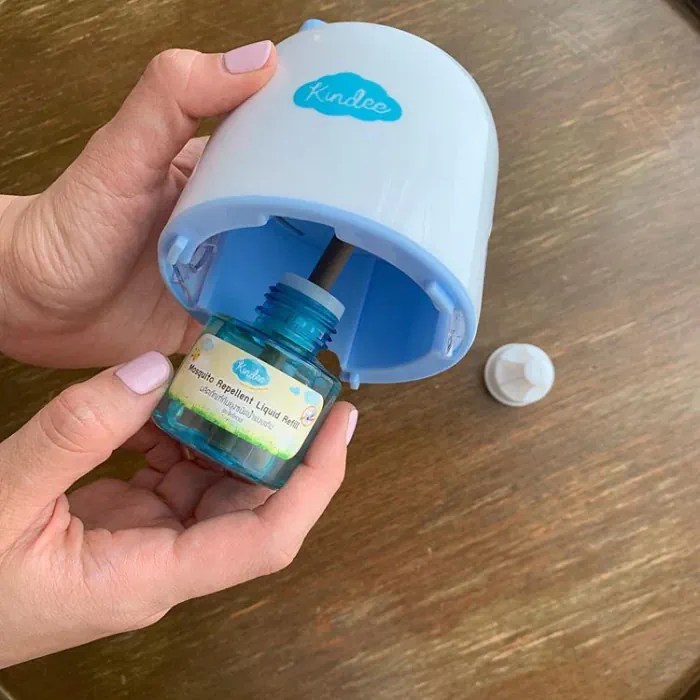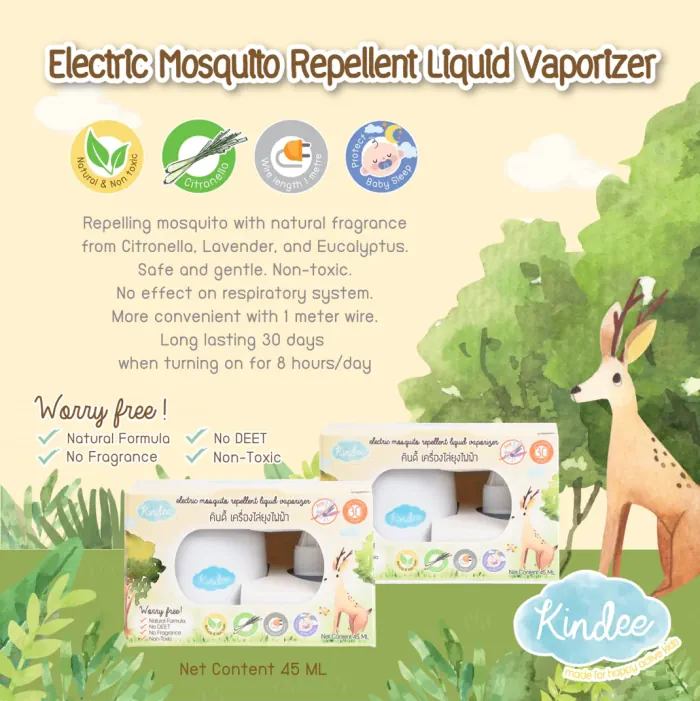 Kindee Mosquito Repellent Patch | 10's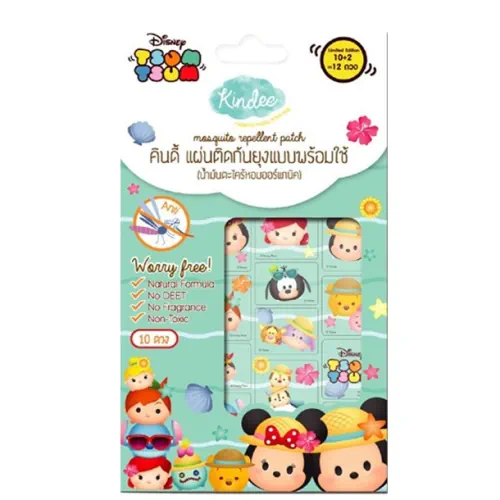 Kindee Mosquito Repellent Patch (Ready-to-Use) with natural Essential Citronella Oil is safe and suitable for 0+ babies.
It has a long-lasting scent for up to 24 hours.
Kindee Mosquito Repellentpatch is highly porous foam material to absorb and can be refilled with Kindee Mosquito Repellent Essential Oil by dropping the oil directly on the patch.
The patch is suitable for outdoor activities or sports. No DEET Made from 100% Natural Extracts No Fragrance/Perfume Non-Toxic (No Hazardous Chemicals)