Joie I-Trillo FX Booster Car Seat | 100-150cm | ~4 1/2 – 12 Years | 1+1 Warranty
i-SIZE & ECE R129 CERTIFIED
i-size certified
i-Size Certified: Both your baby and your mind can rest secure with i-Size and ECE R129 safety certification proven by the most up-to-date safety tests around, including side impact testing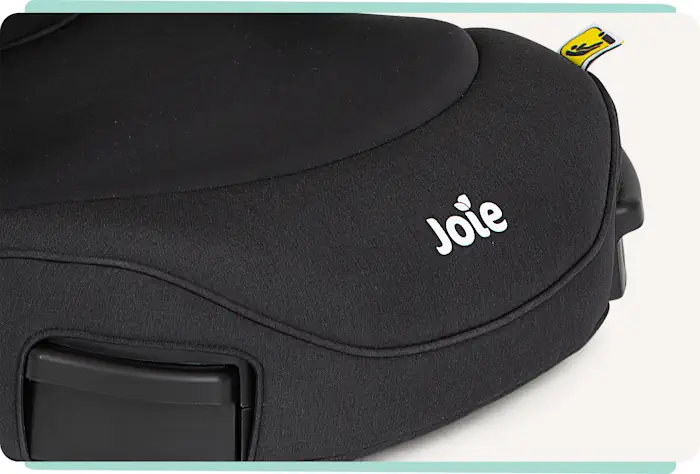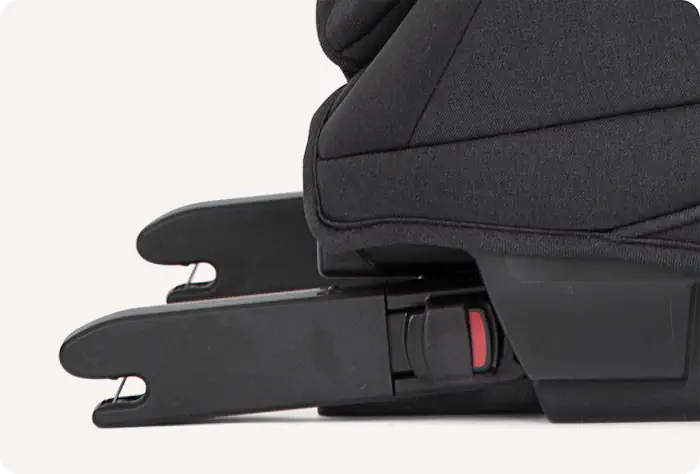 Get a flawlessly firm install
Steel ISOFIX connectors keep a tight grip on safety no matter the bumps your adventure may encounter.
Colour coded belt guides make buckle up a snap
Green colour coded guides clear the path to simple and intuitive installation.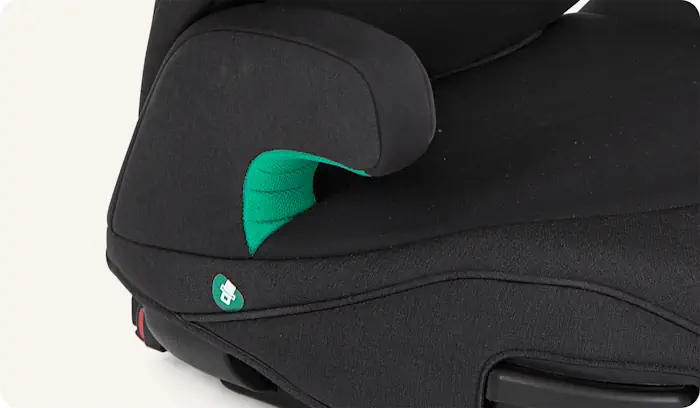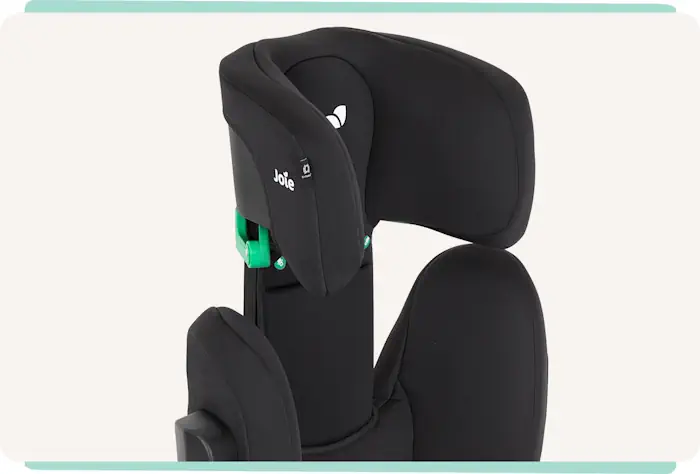 Quick fit headrest
The 10-position headrest adjusts with just one hand to quickly accommodate kids who grow overnight.
SAFETY
Compliance with R129 Safety Standards: Joie I-Trillo FX Booster Car Seat is engineered to meet the stringent R129 safety standards, ensuring that it offers top-notch protection against various types of impacts, including side collisions.
i-Size Certification: The i-Size certification guarantees that the Joie I-Trillo FX Booster Car Seat will seamlessly fit into any vehicle that is also i-Size approved. This ensures optimal safety and compatibility.
High Back Support: The elevated back support on Joie I-Trillo FX Booster Car Seat not only provides a comfortable resting place for your child's head but also ensures that the seat belt remains in the correct position, reducing the risk of injury in case of sudden stops or accidents.
Guard Surround Safety™ Panels: Our patented Guard Surround Safety™ panels offer additional side-impact protection, giving you the peace of mind to travel without worrying about your child's safety.
COMFORT
Padded Arm Rests: The armrests are cushioned to provide maximum comfort for your child, making even long journeys enjoyable and fatigue-free.
Removable and Machine-Washable Covers: Keeping the Joie I-Trillo FX Booster Car Seat clean is a breeze thanks to the removable, machine-washable covers. Your booster seat will always look and feel as good as new.
Deluxe Cushioning: The seat features deluxe cushioning that offers a plush, comfortable experience, allowing your little one to travel in style and luxury.
Memory Foam Cushion: The Joie I-Trillo FX Booster Car Seat is equipped with a memory foam cushion that adapts to your child's body shape, offering unparalleled comfort and making it feel like they are seated in the lap of luxury.
CONVENIENCE
10-Position Adjustable Headrest: The headrest can be easily adjusted to 10 different positions with just one hand, even while the seat is installed in the car. This feature offers both safety and convenience.
Fits 3 i-Size Boosters: The slim design allows you to fit three i-Size booster seats across the second row of any i-Size approved vehicle that is up to 135 cm wide, making it ideal for families with multiple children.
Clearly Marked Belt Guides: The belt guides are clearly marked and intuitive, allowing you to secure your child in their Joie I-Trillo FX Booster Car Seat like a pro, without any guesswork.
Lightweight and Portable: The Joie I-Trillo FX Booster Car Seat's lightweight design makes it easy to transfer between vehicles. If you have two cars, switching the seat from one to another is practically effortless.
Tuckaway Cupholders: Two built-in, tuckaway cupholders provide convenient access to drinks or snacks, keeping your child's essentials within arm's reach during the journey.
SPECIFICATIONS
Product weight: 5.72kg
Product usage: i-Size booster 100-150cm
Testing certification: ECE R129/03
Product size: l 40 x w 47.5-55.5 x h 64-84.5 cm
Usable forward facing with the 3-point vehicle belt: 100-150cm