Infunbebe Pop-Up Animals | 12M+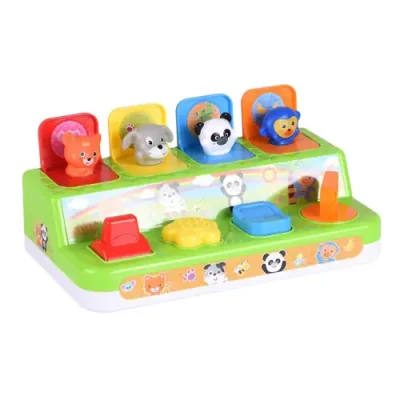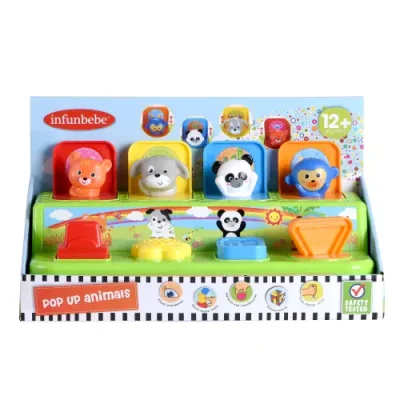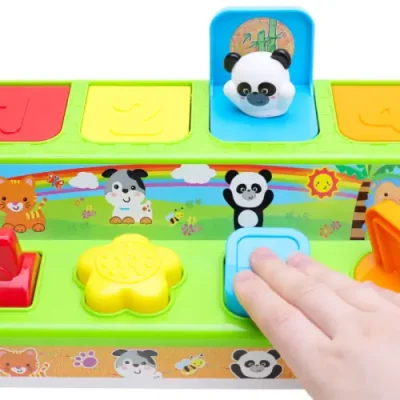 Pop and play! The Pop-Up Animals activity toy is made for hands-on fun.
Pull the lever, push the button, click the switch, and twist the key to see the 4 animals pop up. Learning all about cause and effect, object permanence, and animals has never been so fun. And as kids work out how to use each button on the  Pop Up Animals activity toy, they're developing their problem-solving and fine motor skills.
Sensory Play
Baby sensory toys are hugely beneficial to your child's development. This baby sensory toy has bright colours and hands-on activities to stimulate your baby's senses.
The Infunbebe Pop-Up Animals are designed to help support imaginative play and help healthy sensory development.
Press the buttons and watch the animals pop up!
Recommended age 12+ monthsPop Up Animals