Is Baby Bouncer Safe for babies?
As safety is the main concern for the baby products. Most baby bouncer are safe and suitable for newborn babies. However, you are advised to use it correctly and never leave a baby without supervision on a baby bouncer.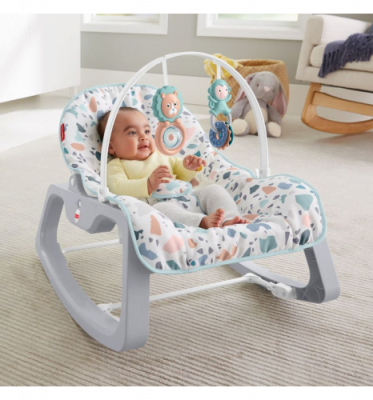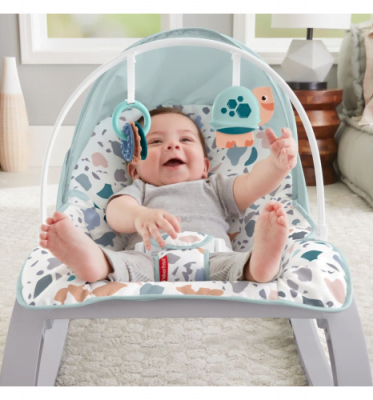 Can newborns use Baby Bouncer ?
Most bouncer are designed and recommended to be used from newborn onwards. It is recommended that you check the recommended usage before purchasing it.
Generally, baby bouncer will not be used for a long period of time as babies will not want to sleep or lie down after 6-7 months old. They will prefer to be at the sit up position when they are awake.
Can I use a Baby Bouncer as a sleeping device?
Baby Bouncer can be used for a nap but not for overnight sleeping. You are advised to check the recommended usage of the products before purchasing.
Is it worth it to get baby bouncer?
Baby bouncer are actually really useful. When babies are less than 6 months, you will need a place to put them to for you to do other house chores when they are awake. Baby Bouncer is listed by many parents as the essential baby product.
Can I replace baby bouncer with other products?
There are many replacement items you can look into for baby bouncers. Items such as Baby Rocker / Baby Swing are also suitable to replace baby bouncer. You will need to be under the usage and recommended age for those items and the safety for your child before you purchase it.
Which is the best place to put a baby bouncers?
The best place to put a baby bouncer is on the floor. You are advised and recommended NOT to put the baby bouncer at the elevated places. Babies normally will learn to flip when they turn 3-4 months on average, it could be dangerous when they flip and not secure harness on the baby bouncer and it is at the elevated area.
Do I need to fasten my baby when using Baby Bouncers?
Most parents do not fasten their baby on the baby bouncers based on our research and findings. It is always recommended to fasten them in the harness attached on the baby bouncer to keep them safe.
How Long can the Baby Bouncer last ?
On average, a basic baby bouncer will last for about 4-5 months. Babies after 6 months will like to sit up most of the time, of course when they start to crawl, they definitely do not want to be fastened to lying positions when they are awake.
Baby bouncers are reported in some study that it will delay the brain of the baby if you put them on it when they start to crawl or move around. However, babies as early as 6 months and below do not know how to crawl and therefore do not really affect them so much.
What are the features I should look for in Baby Bouncer?
Safety
Comfortable
Stability
Harness
Portability
Vibration
Toy Bar
Budget
Safety: Safety means that the product is safe to be used. Babies are recommended to be placed at the risk of positional asphyxia.
Comfortable: All parents want their baby to be comfortable, babies will be seated on the bouncer longer when they are comfortable right?
Stability: You need to ensure that the baby bouncer is stable when you put your baby on it. Some bouncers are quite flimsy.
Harness: This is to ensure that the baby is securely fastened and harnessed and will not drop or fall from the baby bouncer.
Portability: You might look into this if your baby is taken care of by your parents or a nanny while you are at work. So that you can just carry and put it into your car booth when needed.
Vibration: Some baby bouncers will come with vibration features. Study shows that vibration will help calm the baby and put them to sleep on a baby bouncer.
Toy Bar: This could be the reason sometimes the baby will love the baby bouncer. But this is not important or must have features many parents look into when purchasing a bouncer.
Budget: As most parents use baby bouncers for their baby for a short period of time, most of them are looking for a budget baby bouncer.
Vibration: Some baby bouncers will come with vibration features. Study shows that vibration will help calm the baby and put them to sleep on a baby bouncer.