Hoppi Airdream Baby Diapers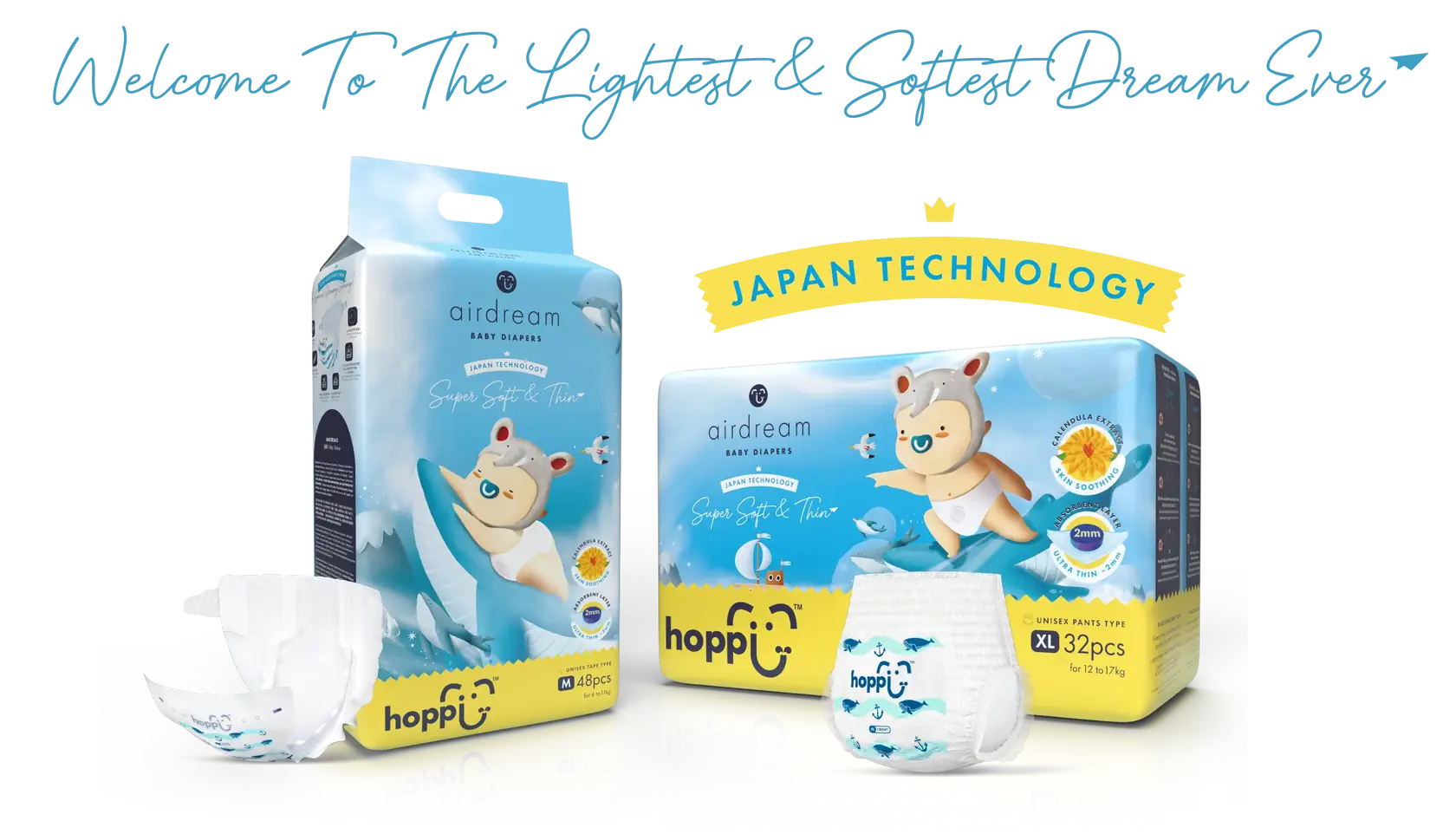 Imagine resting on clouds – that's what our diapers strive to make your baby feel. Designed with 0.012mm super soft fibres that are 10x thinner than human hair for incredible softness. Besides, with a touch of Calendula Extract, our diapers help to prevent bacterial growth and form a protective layer around your baby's bum to avoid skin irritation.
Product features
Hoppi AirDream Baby Diapers are fluff-free, chlorine-free and are the thinnest diapers in the market! Made up of a highly compressed 7-layer structure, our 2mm UltraCore™ Technology takes absorption to a whole new level. With two layers of Super Absorbent Polymer (SAP), it distributes liquids effectively and locks it in for up to 12 hours!
Ultra-thin, 2mm UltraCore™ Technology
0.012mm, super soft fibres
12 hours advanced leak protection
Skin-soothing, with Calendula Extract
Fluff-free, Chlorine-free – gentle on sensitive skin
5 countries' advanced technologies