Hegen Replacement Part
A> Hegen Replacement Straw Set | 2pcs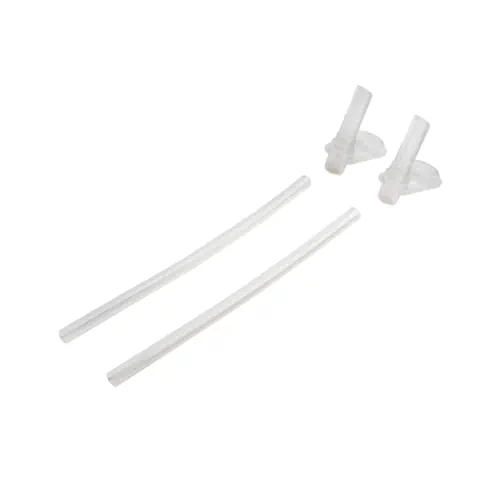 Hegen's easy-to-sip straw is shaped for comfort, easy to clean, and encourages natural sucking for toddlers with no drawback.
Perfect for children aged 9 months and above or toddlers transitioning from feeding bottles to straw cups!
These silicone upper and lower straws are sold separately as a replacement for our straw cups.
Parents would be able to cut the lower straw to the length required depending on the bottle size your child prefers to use for their straw cup.
Hegen Replacement Part is recommended replacing these silicone parts every 3 months or at first signs of wear and tear.
What's Included
2 x Hegen Upper Straw
2 x Hegen Lower Straw