He Or She Toddler Feeding Set

It would be a super addition to the high chairs when your little ones are having food on their own. Well thought design of suction base with less turning over mess. HE OR SHE plates uniquely in a honeycomb shape with hexagon edge. These natural silicone for He Or She Toddler Feeding Set are easy to clean and each set with various color combination catching babies eyes.   When you have a baby growing up to eat by themselves, a set of attentive tableware is a great help, this should be your best choice.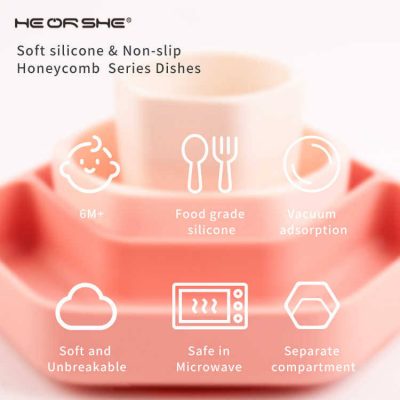 PRODUCT HIGHLIGHTS
Soft Silicone & Non-slip
Honeycomb  Series Dishes
High Grade Silicone & Compact And Durable
Safe & BPA free
Level With Highchair Trays, Sift-Proof
Curved Inner Wall Design Helps Baby To Scoop Up Food Easily
Microwave Heat Resistant  200 Degree C/392℉
Frozen Cold Storage -8 Degree C/17.6℉
Reasonable Size For Abundant Daily Nutrition
Easy Storage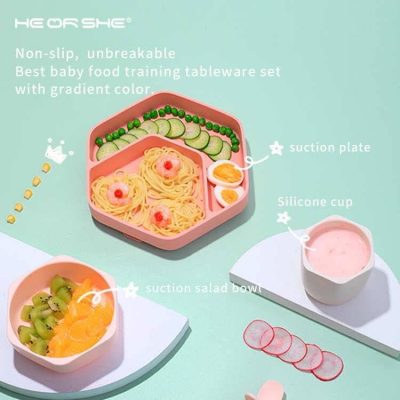 ---
Toddler Feeding Set
The He Or She Toddler Feeding Set for toddlers do not contain any petroleum-based plastics or toxic chemicals, our grip is 100% food-safe silicone. There are a variety of colors that can be customized, and are well received by parents at home and abroad.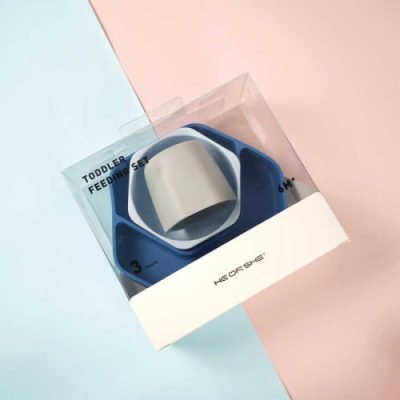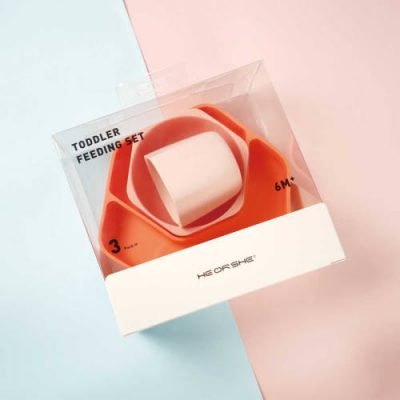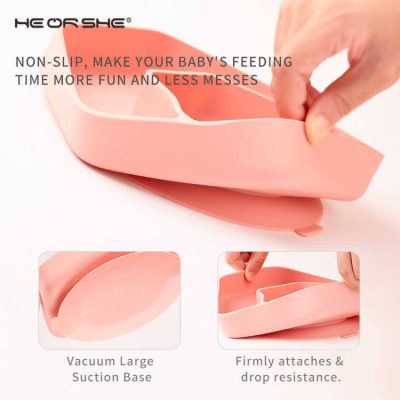 Vacuum Large Suction Base
Non-slip, make your baby's feeding time more fun and less messy. Self-feeding– He Or She Toddler Feeding Set non toxic dinnerware is perfect for children to learn to feed themselves. A powerful suction base ensures that the plate remains on the table even when the toddler eats and causes no tipping over. Ideal for use on high chair trays or tables.
---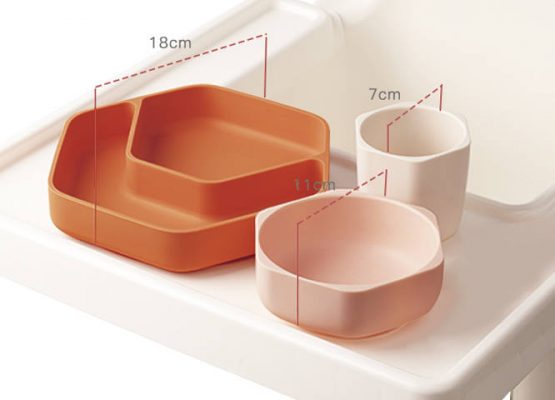 Fits Most Highchair Trays
Clever simulation honeycomb marshalling sequence ; maximize the use of the small table space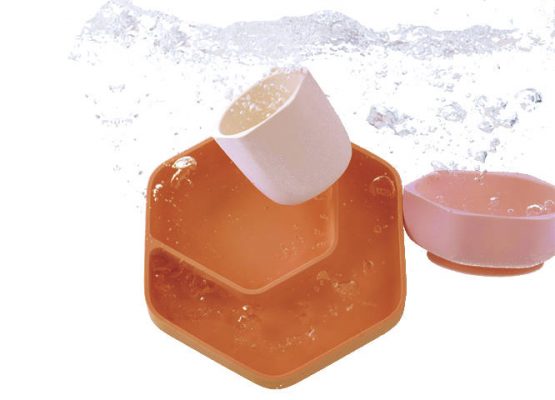 One piece injection, Easy cleaning
One-piece injection food-grade silicone, safe and soft. Our 3-piece set can be used safely with an oven, dishwasher, microwave, and freezer. Our plates, bowls, and soft cups are specially designed to help toddlers self feed. They could be washed by hand or put in the dishwasher.