FLEXNLOCK Lunch Box Kids Set | 26oz
CUSTOMIZED DECORATION
Kids can decorate lunchboxes themselves using the FlexCharm™ which is made of flexible & durable silicone. The interchangeable FlexCharms™ works seamlessly on both FlexWare™ & Lunchbox.
LEAK-PROOF WITHOUT RUBBER SEAL
FlexPlate™(silicone tray) and FlexBox™(lunchbox case) are designed to work together to leak-proof seal without the need for a rubber gasket. don't worry about mold and dirt problems from rubber seal anymore.
HEAT-RESISTANT
FLEXNLOCK Lunch Box Kids Set equipped with a removable silicone tray is very useful itself. It's microwave-, oven-, dishwasher-safe, and sterilize in boiling water safely. Plus, there's no problem with refrigeration & freezing as well.
SAFTY CERTIFICATED
FLEXNLOCK Lunch Box Kids Set is made of platinum silicone for the inner tray and ABS for the lunch box. These are very durable and safe. All parts of the lunchbox are BPA-free and made in South Korea. certificated by CPSIA(CPC, Children's Product Certificate). Recommended for age 3 and up.
GENEROUS COMPARTMENTS
4 compartments to pack dessert and main dishes are perfect for kids. It has a total 12oz(784ml) capacity, there's no need to pack several containers.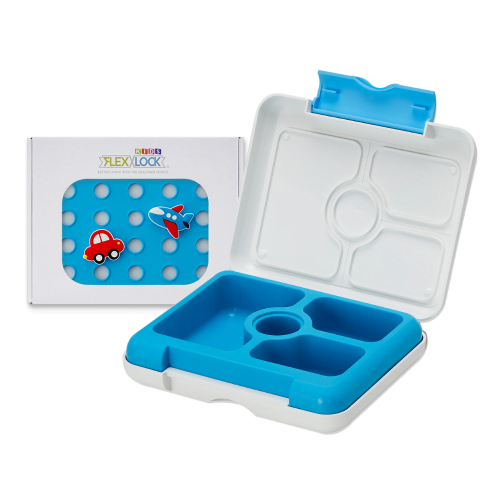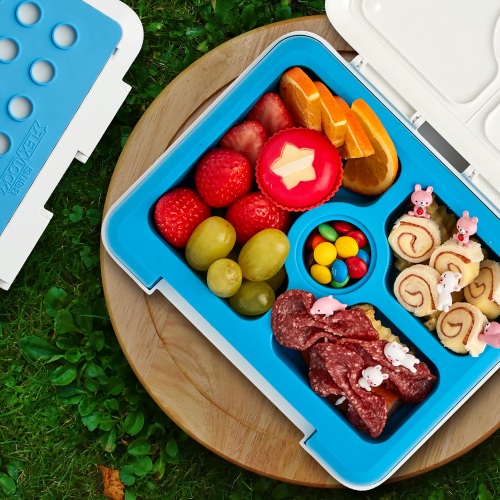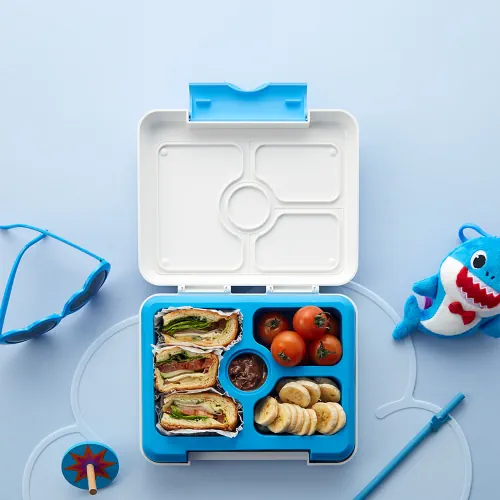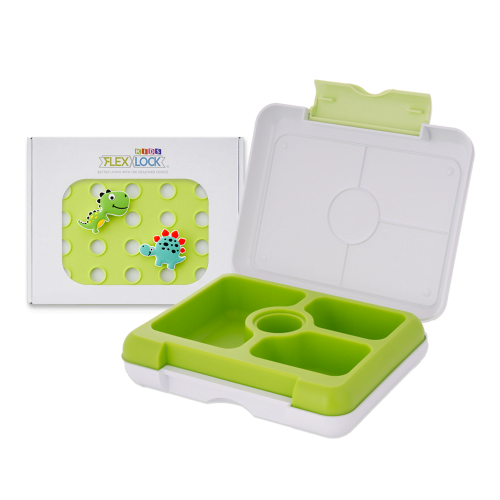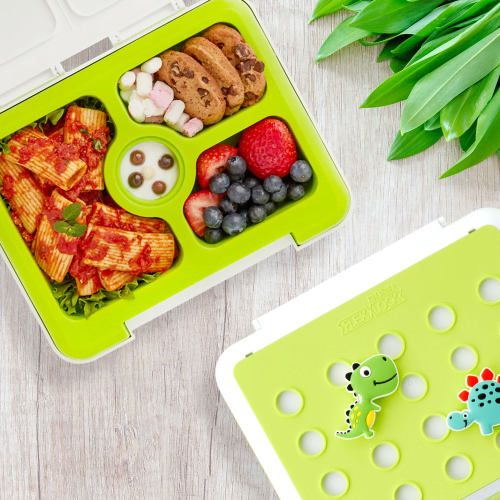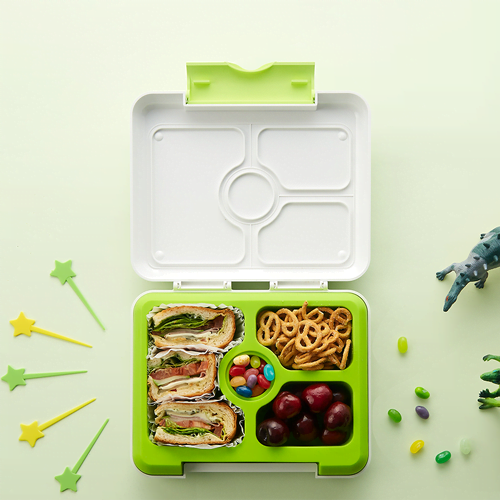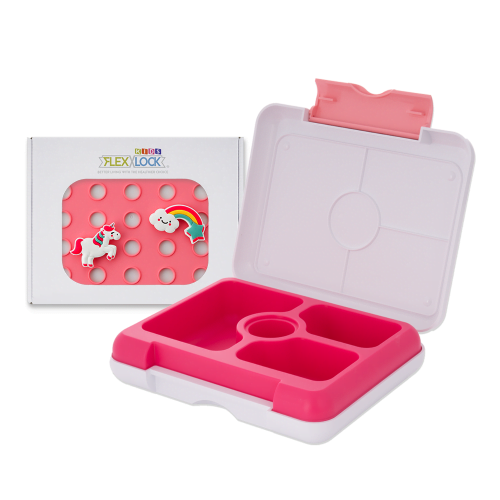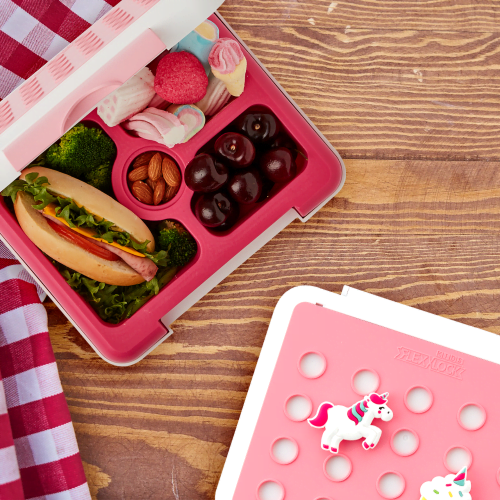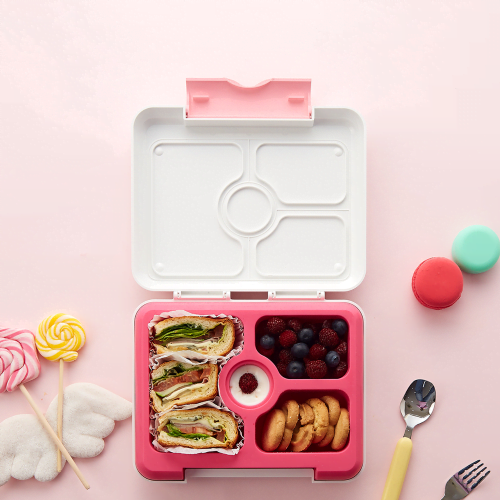 <PRODUCT SPECIFICATIONS>
Dimension: 7.2 x 8.8 x 2.1 (inch)
Capacity: Total 26 oz
Weight: 743g / 1.6lb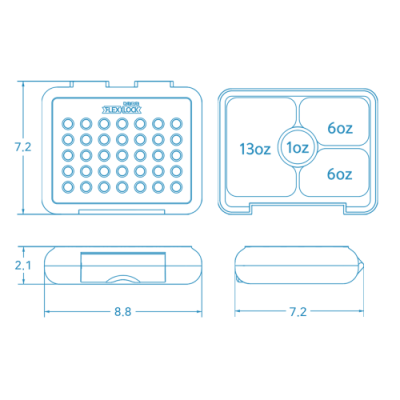 <MATERIAL>
FlexBox: ABS
FlexBoard: ABS
FlexPlate: Platinum Silicone
FlexCharm: LSR
All parts are BPA-Free, Phthalate-free.