Chicco Bamboo Toothbrush | 3 Years+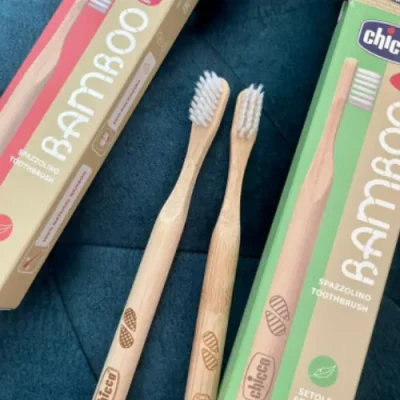 Made of 100% natural bamboo. Bristles Tapered Technology. Less plastic while toothbrushing; its structure is made from a single bamboo stick, a biodegradable, water-resistant, flexible, and light material.
TAPERED TECHNOLOGY
The extra soft bristles of the bamboo toothbrush have ultra-fine ends, for gentle action on enamel and sensitive gums.
COMPOSTABLE
The toothbrush is made from a single bamboo stick, a biodegradable, water-resistance, flexible and light material