Cabin Size or Compact stroller? This is the type of strollers most parents these days look for when buying a stroller. They want it folded compact, small, space saving, easy-fold and yet steady and not shaky. Let see what are the things you shall consider before buying any of these type of strollers.
9. What is the weight of the cabin size or compact strollers?
Compact stroller does not mean it will be light. You need to understand the type of material the manufacturer use for these strollers, some are using quality material but the cost is much steep. Some strollers are cheaper because they are using a different material and the cost are much more affordable. You need to know and understand it before purchasing it.
8. How is the folding for the cabin size or compact stroller?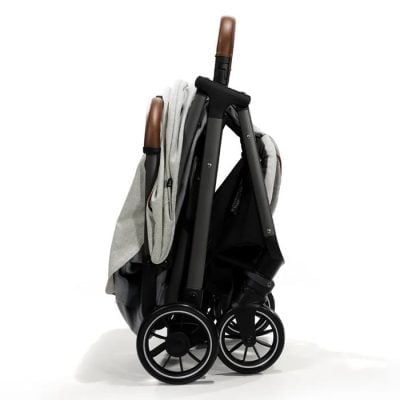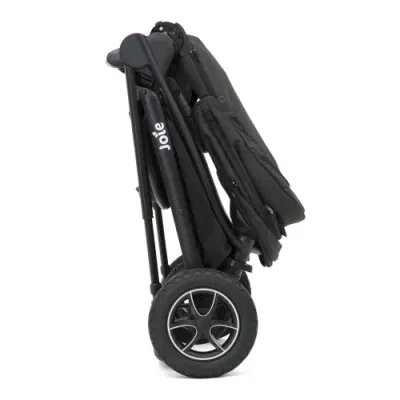 Auto-fold mechanism is rather popular these days for cabin size or compact strollers. All you need to do is just click or press 2 buttons (Usually 2 buttons for safety purposes). The strollers will automatically fold. Some strollers will required a little push or pull for the auto-fold mechanism to work.
Even the auto-fold mechanism strollers are sometimes challenging for some parents to fold. Some cabin size or compact strollers required the strollers wheels to be at the front facing so that the strollers can be standing after is folded, otherwise, the stroller will fall flat and lie on the floor.
Folding is the among the most important features of the strollers, we have parents debating which one to purchase because of this feature. We strongly recommend that the person using the most choose it, of course, both parties must know how to fold it so that it is easy for the other party when one is not around with them.
The more compact the strollers, the more folding requires. And usually more folding area. This will usually make the strollers less strong or hold lesser weight unless a very good quality material is used, and if it does, mean the price of the stroller will be much higher.
7. What is the maximum weight of the strollers?
Small, light and compact stroller usually can hold lesser weight of the child compare to some of the bigger strollers. You need to understand the maximum wight of the stroller can last.
Usually, most strollers last until 15kg (approx. 3 YO). Some up to 18kg, 22kg or 25kg. 25kg is almost the weight for most 6 years old children.
We noticed often parents put 2 children on the strollers in the mall and usually pass the limits of the strollers. Bear in mind that this is not recommended even some strollers mentioned that they can last more than 50-60kg in weight. Unless it is tested in the report and show it. Putting 5-6 times more weight onto a stroller than is light will cause the stroller to break thus making it dangerous for the children to sit on.
6. Do cabin size or compact strollers come in Dual facing mode?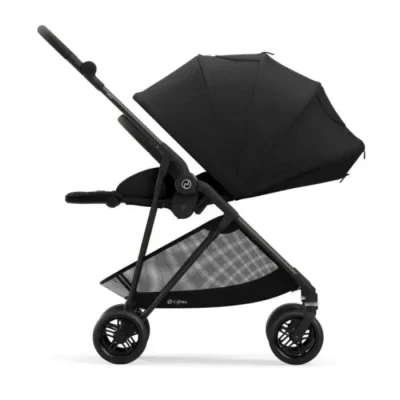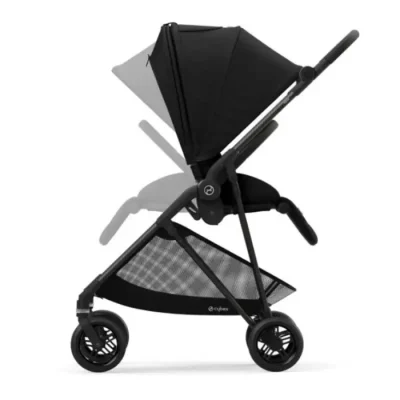 Mostly no, very limited cabin size or compact strollers that can do dual facing mode. Mostly if can, the seat is separated meaning that you need to use the seat only for rear-facing and then change to another seat for forward facing.
Those what can turn 360 strollers will not be cabin size or compact because of the turning mechanism. And usually this features will make it much more heavier than the other stroller.
The reason for most cabin size or compact strollers to have 2 seat so that it can reduce the weight of the strollers by reducing the mechanism on the strollers. The more mechanism it added to the strollers, usually the weight will be more heavier.
Cabin size or compact strollers that can be dual facing are usually are much more pricey compare to the other of the single facing stroller.
5. What weight do you classified as light ?
For cabin rules, other than the size that it cannot be more than 22″ x 14″ x 9″ or 45x36x20cm., the weight is also a matter to be consider. It is 7kg.
Most strollers are at the weight of 6kg-8kg in weight for cabin size or compact strollers.
For marketing purposes, most brands will brand their stroller cabin size when they meet both the size and weight of the cabin size requirement.
4. How comfortable is the cabin size or compact strollers for my baby?
To make something light, the strollers has to be be as simple as possible. Take 2 minutes of your time to consider this, a sweater is usually more heavier than a T-shirt. For more comfort strollers, means more padding, thus it makes it more heavier. The more padding you need for a stroller, the more weight will make the stroller to be.
Those who love to watch racing will also understand that the race car usually are really empty and light. They will ensure that the race car is as light as possible, if you really check out the car, you will see only a car with body, engine and a seat for the driver.
You can still add more padding for some strollers to make it more comfortable for your baby if you purchase a lesser padded strollers. Buy, if you buy those which cannot remove the padding, the stroller will be rather heavy.
3. Can cabin size or compact stroller become Travel System?
This is very subjective from model to model. Some yes and some are not able to. Even some of the cabin size or compact strollers can turn into Travel System with a Infant Carrier, some Infant Carrier might not be suitable to the stroller due to the size, not the adapter or the locking mechanism.
Some stroller does include the adapter for the travel system. For most, you will need to purchase it separately when you want to turn your stroller into the travel system with an infant carrier.
2. Which cabin size or compact stroller is suitable for newborn?
There are some cabin size or compact stroller is only designed for 6 months old baby. Some of them can turn into a travel system for newborn, some you will need to buy extra newborn seat to turn the 6 months stroller into a newborn stroller. Some are totally not suitable for newborn and as it.
More and more cabin size or compact strollers are suitable for newborn now. However, it is still always recommended to check the usage before you purchase it for your baby.
1. Can I bring my cabin size or compact stroller on board of the plane?
The answer is YES and NO! Many parents love to ask this question. Sorry that we cannot answer this question on behalf of the airlines company.
There are some parent's manage to bring their cabin size or compact strollers onboard and some are not able to. This is all belongs to the airlines company policy and we suggest all parents to check with their respective airlines company before they decide to bring their baby stroller onboard and really allow to bring onboard.