Boboduck Belle Wireless Breast Pump | 1 pc
Boboduck Belle Wireless Breast Pump's suction is very soft and painless.
Using 100% food grade material and medical silicone, BPA Free.
Help mothers overcome problems of flat or inverted nipples to breastfeed successfully.
Massage first and then suck breast, fully suck breast milk. Increase breast milk volume.
PPSU Wide Neck bottle
Features :
9 levels of 3 modes can be set freely (Massage/Lactation/Pumping)
All in one design, easy to carry. It is same as an weight of apple.
Anti-Backflow design which separates the milk and air, ensures milk's hygiene.
Soft silicone breast shield perfectly fit the shape of mom's breasts, without pain.
Petal design make the breast pad into massage petal pad is improve breast fit and comfort.
Boboduck Belle Wireless Breast Pump equipped with silent design without noise while working (40 DB)
Memory function : Remember the suction used last time (Upgrade version )
USB charging .Can charge the device with power banks or handphone adapter.
Specifications :
Material :  Silicone PPSU, ABS
Bottle capacity:160 ml / 6 oz (PPSU Material)
Nipple hole size:24 mm
Use time after fully charged: 3 – 4 times
Charging time: 3 – 4 hours to fully charge
Dimensions :150 x 195 x 88 mm / 5.9 x 7.4 x 3.4 inches
Three modes:
Simulate real breast pumping mode– 9 gears adjustment and stimulate actual the baby's sucking breast milk frequency
Massage galactagogue mode – 9 gears adjustment after galactagogue for two minutes and automatically switch to breast pumping mode
Nipple traction mode – 3 gears adjustment and help mothers overcome problems of flat or inverted nipples to breastfeed successfully
Warranty : 1 Year
Packing: 1 unit (1 side only) / pack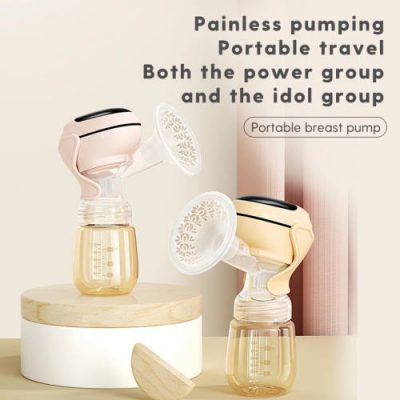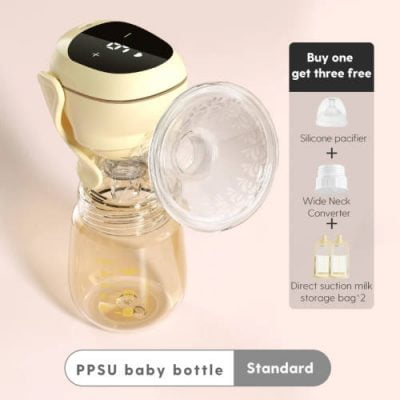 ---
#breastpump