Benbat Oly Active Baby Car Mirror
Worry about your child at the back of the car in the car seat? Get this Benbat Oly Active Baby Car Mirror to monitor your child while driving alone or with your spouse. Keep your child in their car seat and can monitor them at the same time.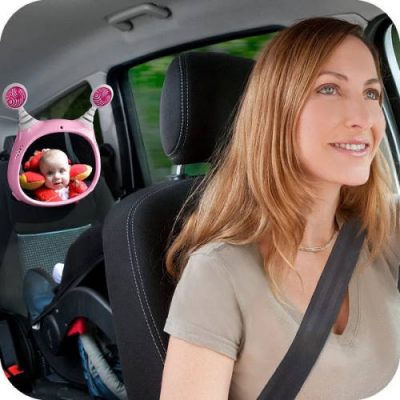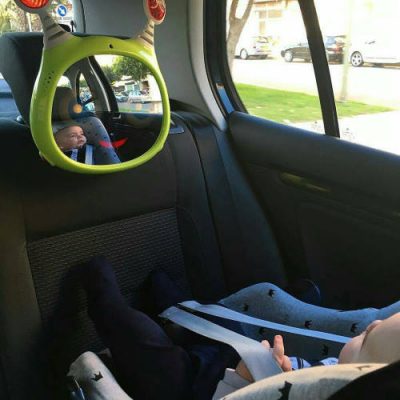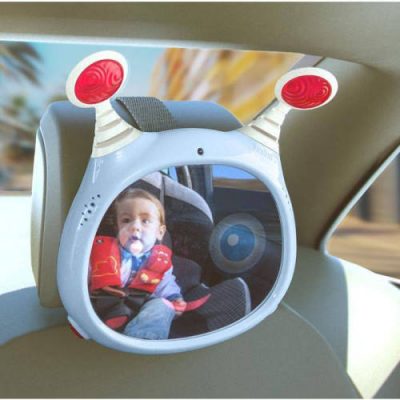 A must-have playful mirror with colored light, music, and activities for when you're traveling with a baby!
Entertains & Calm the baby while letting parents focus on driving.
Wide-angle view – Convex mirror that enables you to watch your child from various wide angles
Blinking eyes – The blinking eyes provide a playful element to catch your child's attention
Wobbly ears with special light effect – Innovative wobbly ears with special "kaleidoscope" light effect for sensorial development
4 melodies + 4 sound effects – Sooth and entertain your baby ( Train, Ocean, bubbles, and Birds )
With remote control
Recommended Age: From Birth & Above
Packing : 1 unit / Box
Warranty: N/A
Note: Recommended only for vehicles with a removable headrest for installation for the 2nd row.