Beaba Silicone Meal Set

Mealtime without the mess – Beaba Silicone Meal Set is a mealtime essential for every family! Our 100% silicone plate is the perfect size for toddler portions and has a suction base that will ensure the plate and food stays in place during mealtime. Vertical sides allow for easier scooping, helping any little one get food on their spoon! Beaba 2nd stage silicone spoon is designed for little hands learning to self-feed but also soft and supple on the gums.
Beaba Silicone Meal Set is made of high-quality silicone and is BPA and Lead-free. The entire set (plate, bowl, and spoon) can be used in the microwave or dishwasher.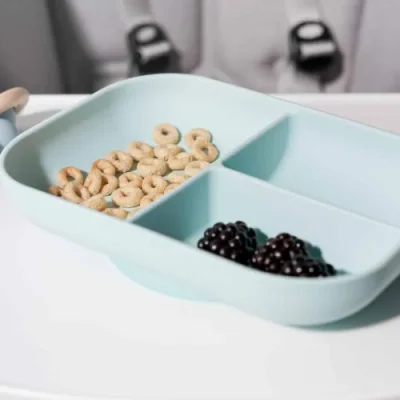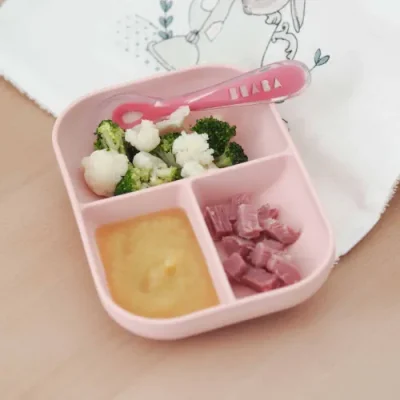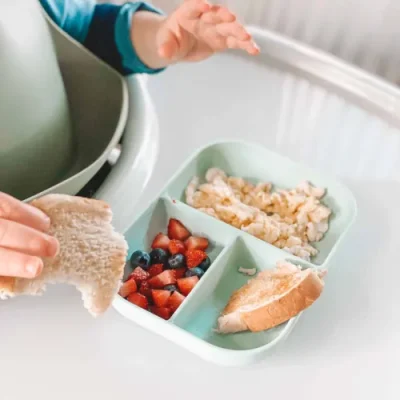 Features:-
Suction cups to adhere the plate to the table (or high chair tray) in order to prevent accident or messy situation
Ergonomic shape to help baby eat by himself (round angles and straight edges to make it easier to scoop up food)
An adaptive range: for babies 4 months and above with the help of parents and older children (12/36 months+) who are learning to eat by themselves
Soft, flexible silicone material safe for children and pleasant for parents to use
Easy to store and stackable
Content: 1 spoon + 1 divided suction plate