Babyhood Classic Curve 4-in-1 Baby Cot | 1-Year Warranty
If you are looking for a classically beautiful cot, packed with great features at a hot price, look no further – the Babyhood Classic Curve 4-in-1 Baby Cot has the famous babyhood smooth single-hand internal drop side, clear A-grade New Zealand plantation timber, 2-level base adjustment, and lots of great features in a large cot at a fantastic price.
Available in White, English Oak, and Natural (the lighter natural color does have a two-tone variation between the frame and slats, giving the cot a natural two-toned appearance, so perfectly on trend with a Scandinavian style for your baby's nursery)
Safer for Your Baby
Babyhood Classic Curve 4-in-1 Baby Cot IS tested in the most well-respected test facility in the world – so you know it is safe.
Ergonomically Safer For You
Unlike other classic cots, this Babyhood Classic Curve 4-in-1 Baby Cothas a front panel that allows you to safely reach your baby as they grow, without falling into your baby's cot or pulling your back out – so it is not just good looking but better for your back, shoulders, and hips.
Grows With Your Child
This Babyhood Classic Curve 4-in-1 Baby Cot can be used from newborn through the toddler stage, so your child enjoys the security of transitioning during their early years in a space that they feel safe.
Classic Hampton's Styling
Classic styling with beautifully curved panels that flow effortlessly through the nursery space.
Back to Nature with Real Timber
Babyhood Classic Curve 4-in-1 Baby Cot is created with A-grade New Zealand timber so it will endure the most robust toddlers as they grow, sleep, and play.
Sustainable for Our Earth
Made with timber that is grown sustainably in plantations so we do not deplete the natural ecosystems and care for the earth that our children will one day inherit.
Features
Better for you and your baby as it is sustainable with real clear A-grade NZ plantation timber
A classic style that will not date and will always ensure you and your baby's nursery is always on trend
Stylish for your baby boy or girl's nursery as it is very gender neutral
Ergonomically designed to save your back with babyhood's famous smooth single-hand internal drop side
Grows with your child, as the base levels adjust from bassinet to cot, and to toddler bed
Two-level base adjustment for your growing baby
Safer for your baby with BPA-free teething rails that are very discreet
Easy to maneuver around your nursery with 4x lockable wheels
Regulatory Standards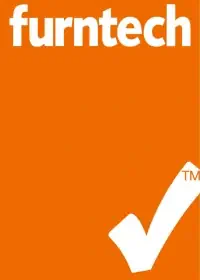 Tested by the highly regarded NATA-accredited testing facility AFRDI (Australian Furnishing Research and Development Institute)
Babyhood Classic Curve 4-in-1 Baby Cot is also tested to AS/NZS 2172:2003 and complies with AS/NZS 2172:2010 Australian Standard for Domestic Use Cots
Specifications:-
Assembled Dimension
W78 x L138 x H107cm (includes castors)
Carton 1
W85 x L142 x H19cm
Recommended Mattress Size
1295mm * 690mm * 100mm
Age Range
Bassinet Level – Newborn to earlier of 6 months or when baby can sit up unassisted
Cot/Toddler Level – up to 24kg as tested in accordance with the Australian Standard.
Standards Testing
AS/NZS 2172:2003 Australian Standard for Domestic Use Cots
Assembly Instructions
User Manual Included.

Contact Us for details if you have any queries.