Have you ever go out with your infant or toddler with a stroller? How are you going to carry them for a long time without a baby stroller?
We would recommend getting a baby stroller for your baby because you might get yourself tired by carrying the baby during the periods when you are out with them. And the baby will also be getting very tired of carrying around while they are out.
In Malaysia, most new parents will look for light and compact baby stroller. Light in terms of weight must be as light as possible, or leather lightweight. In terms of size, if it can fold into a size smaller than a handbag, that baby stroller will be rather popular among the parents here.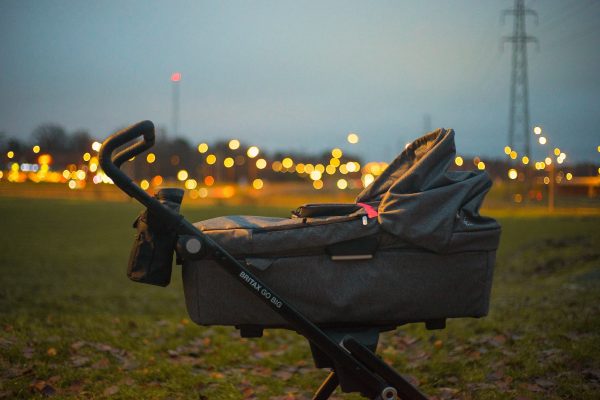 In Malaysia, there are a few important notes on why parents do not favor the Jogger type or big type of baby stroller.
Malaysia Weather – our weather is not friendly to the infant regardless of morning or evening. Our country does not have weather like spring or autumn where the weather is cooler and suitable for outdoor activities for children.
Working Hours – Most of the parents have to leave early to work and come back in the late evening. Most parents in Malaysia do not have the luxury to go out with their babies during weekdays as they mostly could be back later in the evening only.
Lifestyle – this is also partly due to the above 2 points, the weather is hot and, traveling hours and working hours are long. Most parents only use a baby stroller or going with their babies to Shopping Malls and only during weekends. Most of the parents will tend to classify Sunday as family day.
Amenities – most old housing areas do not have a garden or park with baby stroller-friendly amenities. Due to this, it is hard for most parents to visit the park during weekdays. Most parents will visit parks or shopping malls during weekends as they will have more time to spend with their baby.
Limitation of space – Houses here are getting expensive. Small house in town is also not cheap. Parents would love to save space by getting items that can fold small.
Budget – In Malaysia, usage of a baby stroller is rather limited due to our lifestyle and the amenities. Of course, some parents would like to buy a more comfortable baby stroller for their child but the average cost of a baby stroller is as cheap as RM200 and below for a decent stroller.
Buying a stroller requires some research. Most strollers are suitable for a newborn but some are suitable for 6 months and above infant. Newborn babies need to lie flat because they are not able to support their neck and head at this age. A 6 months old infant will be able to sit more upright. However, you need to know that most strollers from newborns are approximately 170 degrees. Not lie flat. Some come with a bassinet but this bassinet will have to change when the child grows as a bassinet is only for newborn babies.
Make sure you check the product usage for the baby stroller before purchasing it. Most strollers in Malaysia are approved by European Safety Standards and usage is up to 15kg. There are some baby strollers suitable up to more than 15kg, some up to 18kg, some up to 25kg for children. Check the weight limits for each baby stroller and your lifestyle and usage also will help you get longer lasting one.
We would also like to discuss a little on the features you shall look at when selecting a stroller for your baby.
Weight – the weight of a stroller is important to many parents these days. What you need to know that a light baby stroller cannot carry a heavier weight child. Most strollers in the market are approximately 5-6kg in weight can carry children to a maximum of 20kg.
Size – the size of a stroller also determined the maximum weight. Most strollers that are single fold can carry more weight than a double fold stroller due to lesser folding edges. Compact Size or some prefer to call it cabin size stroller is the most popular these days.
Reclining Position – Most strollers can recline, subject to the reclining mechanism on the baby stroller. Some recline mechanism is using the strap type. Some are using the lever type. Most lights strollers will use the strap type as the mechanism is lighter. Smaller babies will need more recline than toddlers.
Canopy length – some parents like a longer canopy so that it can cover more and to ensure that the babies are not disturbed by the light.
Peeping Window – Some strollers come with a peeping window for you to check out your babies while strolling them around.
Basket – Most strollers will come with a basket. You can put essential items or the diaper bag. You need to know the weight limit for the basket so that you do not accidentally put more than it can sustain and broke the basket. Some come with a bigger basket and some baskets are smaller.
Stroller Bar – Some parents like a baby stroller that comes with a stroller bar to ensure that their child can hold on to the stroller bar when they sit up and are more comfortable.
Adjustable Handle – taller people will love this as they can adjust it to suit their height. It is not fun to stroll your child bending lower to suits the handle height.
Easy-to-fold mechanism – due to the technology, more and more strollers are design with auto-fold mechanism, making folding a baby stroller an easy task. Pres 2 buttons and push the stroller and it will fold, so easy. One-hand fold is also more popular as you might be carrying other things with the other hand while folding the baby stroller.
Dual-facing stroller – Some strollers can face the parents and later change to face forwards when the baby is bigger. Some parents love this feature. However, most parents are fine with only one facing stroller as long there is a peeping window for them to check out their baby. For some stroller, you need to purchase an additional seat if you need to put your child facing, it will cost additional for the extra seat.
Carry Strap – Some light stroller will have this making it easier for parents to carry the stroller when in place that stroller hard to stroll past. This is optional because you will still push the stroller when the baby is not sitting on the stroller, you do not carry the stroller with the carry strap.
Stroller Bag – Some strollers will include a stroller bag for you to keep the stroller. Some will not provide. Check with the seller before you purchase the stroller.
Rain Cover – Some strollers will include these optional items. Most of the strollers do not provide this item.
3 Wheels or 4 Wheels – The common type of strollers are 4 wheels stroller. Many jogger types of stroller are 3 wheels.
Travel System Compatible – If you would like your stroller that can be Travel System compatible, you are advised to check as not all strollers are allowed to do so. So will require the purchase of an additional adaptor. Some can do so but you need to remove some part of the strollers before you can turn it into a travel system. You are also advised to check whether it is compatible with the infant carrier that you are using or going to purchase.
There are few more features some parents will look into such as the color, design, fabrics, some strollers can adjust the height of the seat, and many more other features. The above is the basic feature that most parents shall look into according to the feedback from parents and years of experience from us.
You are always welcome to visit us to look for one that is suitable for you at our walk-in store. We have various brands and models for you to choose from.