How to Choose Baby Cot in Malaysia?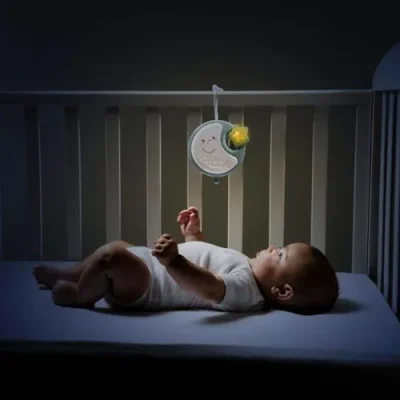 Baby Cot and also name baby bed is among a baby essential nowadays. Why do we need a baby cot? Is baby cot really essential? What type is the best baby cot? What are the size of baby cot?
Parents nowadays are less likely to get a baby cot. The main reason is that they prefer to have their baby nearer to them so that they can breastfeed or attend to them easily while sleeping. Another reason is due to the availability of space in their room.
Why do you need a baby cot for your child?
Baby Cot is important to train your baby sleeping on their own and also provide them with their own space when they are small. Human beings are habitual, after we are comfortable in one place, likely, we will not move away from our comfort zone. So is the baby.
When you place the baby and they get too comfortable for some time. It is hard for you to shift them to other locations or another room when they are older. This is base on the conversation with many parents especially when they have a second child, they are likely to get a cot for their child because the first one does not want to move away from their existing place.
What is the size of the baby cot available in the market? 
The size of the cot is base on the mattress size. The standard mattress size for baby cot only has 2 sizes – 24″ x 48″ / 60cm x 120cm & 28″x 52″ / 70cm x 140cm. For parent to remember easily on the size, all you need to remember is a small size which is 2 feet x 4feet / 60cm x 120cm / 24″x 48″. The other size will be additional 4 inches on width and length which make it to 28″ x 52″ / 70cm x 130cm.
Size: 24″ x 48″ / 60cm x 120cm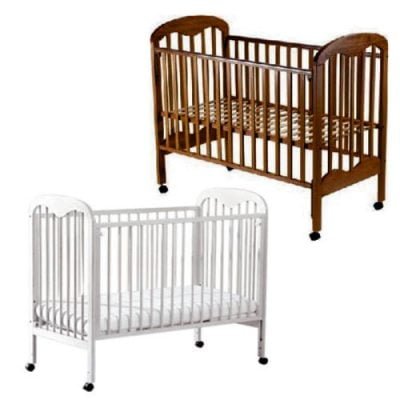 The most common size in the market for the baby cot is 24″ x 48″ / 60 x 120cm (mattress size) or often also called small size cot or you can classify it as queen size baby cot. Small size baby cot is normally not a convertible cot. Most of the time, the cot will have 3 to 4 base level height adjustments so that you can lower it when the child grows taller. Other than that, It does not have a feature where it can be turned into a bedside bed or single bet
Size: 28″x 52″ / 70cm x 140cm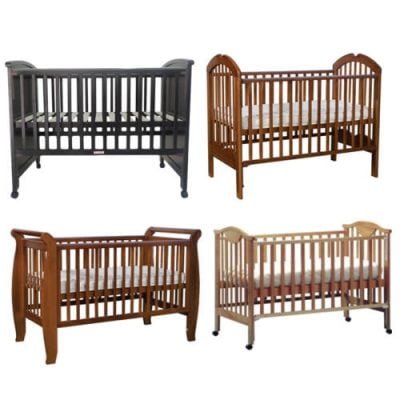 This size is also called a big size baby cot. You can consider that this is a king-size baby cot. Most of these cots are also a convertible cot, it can convert into bedside cot or single bed for an older child. Some have 4-in-1 features like Baby Cot, Playpen, Bed-side Cot, and Single Bed cot conversion. 
The actual size of the baby cot is very subjective for the body, some of the baby cots have a very thick panel that makes the cot look steady and bulky. Some of the baby cots have a slimmer panel that makes it looks slim and smaller. It is recommended that you measure the space available correctly before surveying the baby cot that you will purchase.
There might be some odd size baby cot available in the market. And some come in a very nice and unique design and color. Just make sure that the other items such as beddings or mattresses are easily available in the future when you need to buy it to replace the existing one that has worn off. 
What is the feature of the baby cot that you understand? 
The most baby cot will have the following features:-
Adjustable Handrail – it is for you to adjust one side of the baby cot lower so that you can access the baby easily.
Adjustable Height Base – This is to adjust the base of the baby cot (some with 3 to 4 levels) so that the cot is lower and the baby will not be able to climb over the rail and falls off.
Teething Handrail – babies like to bite lots of things when they are teething. This will be handy and make sure that they do not bite off the wooden part of the body.
Castors – This is to make sure that you can move the baby cot when needed. But most of these castors will have a locking mechanism when station.
Non-toxic paint – Baby cot must use non-toxic paint only.
What is wood is cot made from?
Most of the baby cot in Malaysia are made from Pine & Ramin. Both are much cheaper material. Pine is a softwood but Ramin is hardwood. This 2 material is the most common material for baby cot available in Malaysia.
Maple, oak, cherry, ash, mahogany, birch, and beech are some other materials that could be used for the manufacturing of baby cot. Baby cot made from these woods is fairly higher in price compare to Ramin or Pinewood. 
The baby cot needs to be made from solid wood. This is among the most important feature of a baby cot. You do not buy a baby cot that is made from chipboard. Baby cot made from chipboard normally does not last. The baby cot that is made from the chipboard is much cheaper in price. 
And because the material of the baby cot is made from wood, the baby cot is normally not able to travel compare to some travel cot. 
When is the best time to buy the cot?
There isn't really the so-called best time to purchase a cot. Some parents will buy before the baby is born. Some buy only when they feel the needs arise. 
As mentioned earlier in the articles, we do recommend parents to get one before the child is born. Train the baby to sleep in their own space. You can put the baby cot by the side of your bed if you need to attend to them or breastfeed them at night. 
Conclusion
Cot is classified as essential for some but not all. There is no point arguing this point as every family's needs and wants and lifestyle are very different. We recommend parents-to-be to consider thoroughly before purchasing a baby cot for your child. Once you had purchased this item, make sure you really use it for your child, not collecting dust.
Of course, when you need more information about these products, always liaise with us to understand more before deciding this is suitable for your usage and lifestyle. 
Happy Shopping!