Autumnz Baby Food Scissors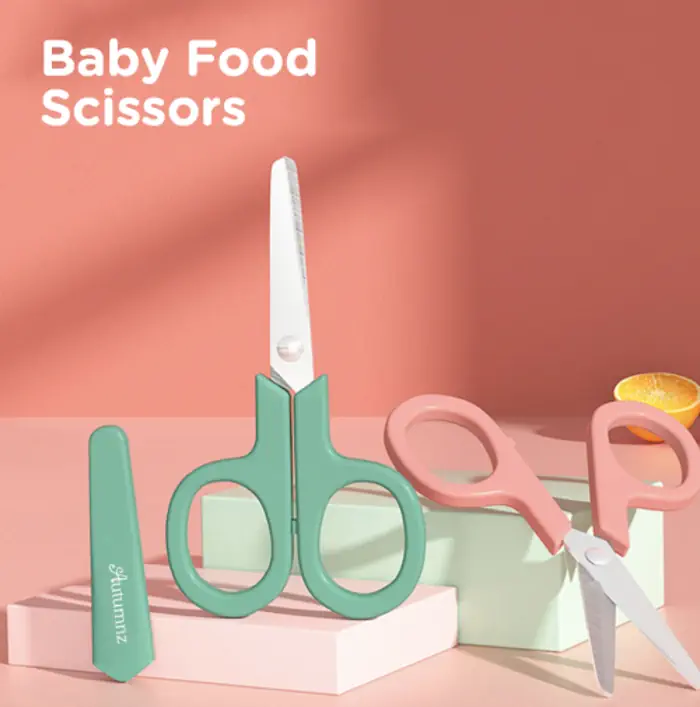 Features:
The blade for Autumnz Baby Food Scissor is made from high-quality stainless steel, sharp yet safe to use.
Come with safety shears to keep scissors clean and safe at all times especially when on the go.
Autumnz Baby Food Scissors is specially designed to make the preparation of food easier, more convenient, faster and in the desired portion for your child.
Cut most of the baby's favorite food including meat, fish, chicken, vegetables, and fruits into smaller and bite-sized pieces.
Also good for pasta and noodles.
Small, light, and easy to carry around.
Easy to clean after each use.
Material:
Size: 10.5cm x 5.2cm x 0.6cm